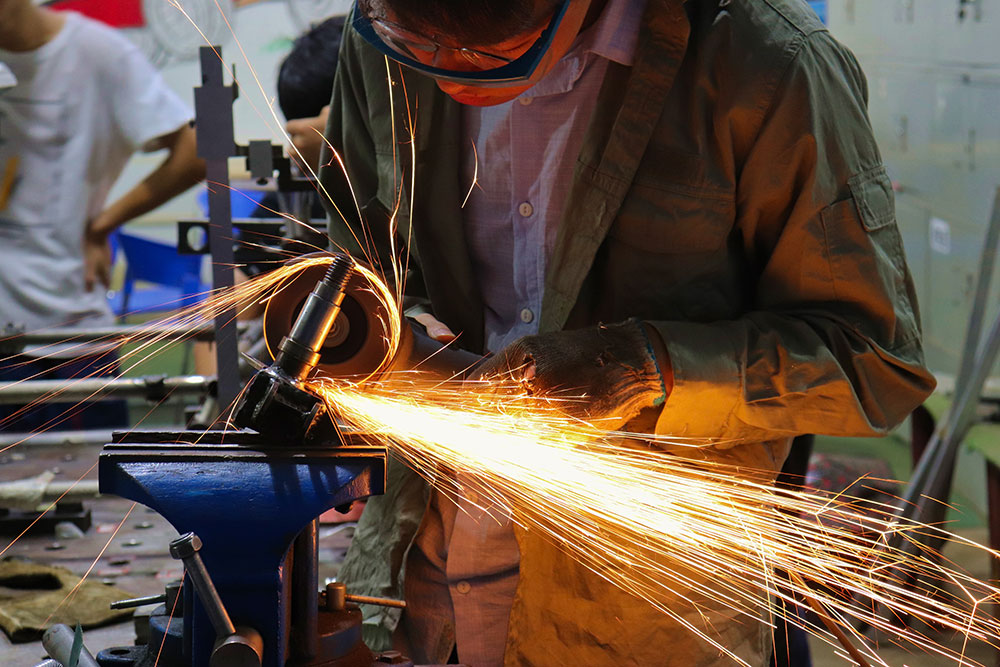 Manufacturing has never typically been considered as a digitally-focused industry. However, there's every reason for organisations in this sector to harness the tools capable of pushing their online presence to unveil new opportunities.
It takes just one-tenth of a second for people to form an impression about someone else – and websites are no different. As firms continue to tackle an unpredictable economic climate, there's even more need to utilise the ways in which to maintain solid, communicative relationships with customers wanting to buy their products or services.
But why aren't more manufacturing business owners and decision-makers treating their website like a 24/7 salesperson? They should be viewed as a virtual member of the team that's 'always on', continuously selling and bringing in all-important leads. In fact, when comparing a website creation cost to that of an employee's annual salary, the company's outgoings work out significantly lower.
There's still a need to challenge perceptions within this sector because many organisations believe people don't want to search online for the manufacturing services they provide. Meanwhile, for others who might've had a website that failed to generate the amount of conversions they required, it's difficult to overcome the mindset of 'it'll never work'.
However, it's time to debunk those attitudes because, when done well, a website can offer so many benefits for manufacturing businesses. Here are the key factors to consider…
Understanding the customer and what they're looking for
Firstly, it's about investigating what customers are looking for and addressing their problems. It's important to always remember that people are influenced by products or services that solve problems and make their jobs more efficient.
Therefore, the focus needs to shift from a manufacturing listing all of its services or machines and instead talking about the real benefit to the end user. To achieve this, firms should be working with a digital marketing agency that helps them to establish those needs and takes the time to professionally analyse the customer journey – because it'll pay dividends later on.
The next step should be finding out what keywords people are searching for on Google. Good research at this point will begin to identify exactly what customers are doing online. By combining all of the relevant information – alongside the existing knowledge from employees in the business – manufacturers should start beginning to establish a priority list of keywords that drive valuable online traffic.
A great tip here too is to always remember that looking at the big numbers isn't the key – it's about the relevant traffic because those customers will mostly likely be the ones who convert. For B2B manufacturers the intent of the user is critical at this stage.
Encouraging people to the website
Now armed with the strategic detail, it's about applying it to the website. Everything should be built around this information – from the structure to the design and content.
When it comes to compiling the copy, write naturally but ensure users' questions are answered, and aided, by keywords. This will provide a solid foundation for achieving a better ranking in Google – it's called Search Engine Optimisation (SEO).
And something that can truly make a positive impact on SEO, is updating the website structure to reflect more targeted keywords. For example, many manufacturers will have a section on their website called 'Products or Services' – unfortunately so does everyone else on the internet! And this is most likely why this specific page isn't pulling in any online traffic.
A great tip would be to replace generic words – like 'product' and 'services' – with more descriptive words that should be able to help a user and Google truly understand what the manufacturer does. In other words, a collection of pages titled 'industrial waste shredders' or 'shrink wrapping machines', should stand a better chance of ranking versus a simple 'product' section.
Additionally, not only does the top-level page stand a better chance, but all the product pages within it should benefit too. For manufacturers looking into reinvigorating their website, it's better to invest in professional advice when restructuring a website – an activity that, when done right, should reap long-term rewards.
Another tip here is to run Google Ads – a paid search function – at the same time. This is a great tool for testing a variety of keywords so that firms can see exactly which ones convert from website visits and how. Utilising this method can glean more information at a quicker pace rather than waiting for traffic to appear naturally from Google. Once this detail is to hand, it can be put towards the overall marketing activity.
Generating leads
Getting traffic to a manufacturer's website is one part of the jigsaw puzzle, the next stage is getting a 'lead' or sale. To achieve this, the focus should be on user experience which means the firm's website must work seamlessly on all devices – from desktop to mobile and tablet.
Making a site clear and easy to navigate is critical and content should be interesting and engaging – such as advice-led blogs, white papers and videos – all with obvious calls to action such as 'Get in touch' or 'Download our product guide'.
When thinking about the design and development, its vital to think about the customer even more here and answering where they want the user to go next. A simple way to do this is to think of welcoming someone to a hotel and showing them to their room – a website should work in the same way.
Manufacturers able to get this spot-on will have something that's quick and painless and provides a good experience for the user. And in turn? The expectation of generating leads or sales at a rate of 2-5% – or 1 in 20 visitors. This might not sound like much, but it's worth factoring in that website customers have different intentions, for example, some might be doing research whilst others are getting a phone number or looking for a job.
Working out the return on investment (ROI)
The final step – and one which underlines what the efforts have generated. The best way to do this is to use a Customer Relationship Management (CRM) system which uses data analysis about a customers' history to improve customer retention and drive sales growth.
CRMs would often sit within the manufacturer's sales team, enabling them to track leads all the way from the website to closing the deal and, in turn, resulting in how much revenue the website has generated.
It's a crucial step that allows manufacturing firms to make accurate and informed decisions about where to spend its marketing budget because they know which area is making the most money.
Having a well-structured and strategically driven website can prove to be a commercially-savvy, lead generation tool which provides many benefits for organisations wanting to stay ahead of the curve.
Now is the time for modern-day manufacturers to challenge what might've once been 'the norm' and tap into how digital can drive their business forward, maintain customer loyalty and achieve the return on investment which matches their company's ambitions.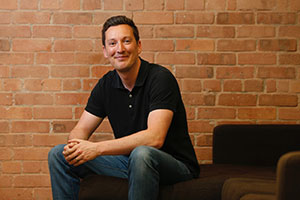 By Andy McCaul, director of creative digital marketing agency The Bigger Boat