July 23, 2019
By Richard Piasentin, CSO and CMO, Accedian
Cloud has irrevocably changed the way businesses interact with customers and the pace at which business is done. While technology has streamlined many processes, emerging technologies have also rapidly evolved customer expectations and experience. For manufacturers, this means not only do your customers want to be able to order something and track their order seamlessly but also it means visibility into your supply chain to ensure products are delivered on time. From cars to farm equipment, electronics to consumer goods, anything you produce requires network uptime.
Customer experience is no longer the responsibility of marketing departments or sales teams. Across manufacturing, nearly 97% of CIOs now consider customer experience their responsibility but over a third of them currently feel they lack the tools needed to meet these goals according to joint research conducted by Vanson Bourne and Accedian. The same research found that over the next two years, 65% of these CIOs will prioritize migrating to the cloud or security in order to meet these new KPIs and another 20% will prioritize focusing on cloud visibility to maximize performance and customer experience.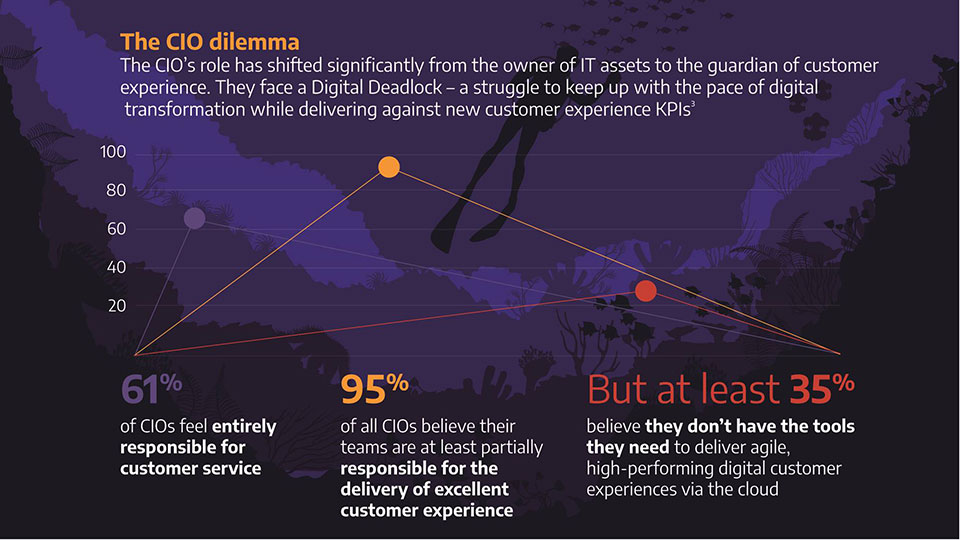 Across all industries today's CIOs need to be concerned with performance, security and cost but also the new devices and applications continuously introduced across today's hybrid IT environments. Further, according to Gartner, data from this IT infrastructure and applications is increasing up to threefold each year and becoming increasingly difficult to manage. To face these challenges, CIOs need to adopt a new set of tools and solutions to manage their IT environments to stay ahead of outages and downtime. Network and Application Performance Management (NAPM) solutions can help these CIOs and their teams understand customer experience at the deepest application level, as well as give them access to the broad spectrum of performance data needed to monitor the health of their physical and virtual digital environments.
Visibility is key– imagine being able to pinpoint where an outage could happen before it starts? End user experience visibility and analytics tools help technology professionals identify issues, go to the root cause of faults, and gain full visibility in all the data they need to deliver the best possible customer experience. NAPM solutions can provide deep insight to provide end-to-end visibility so IT teams can identify a problem quickly and solve it before customers are affected .
According to BI Intelligence, it takes 12 positive experiences to negate one negative experience so businesses can't afford to leave customers unsatisfied. Customer experience and uptime are more than just a secondary target metric, it is becoming a primary business concern. For manufacturers, it is crucial that there is seamless communication between cloud-based inventory solution, data warehouses, and even your sales team in the field. NAPM solutions promptly diagnose performance degradations issues and can identify for potential issues and security threats before they affect uptime or customer experience. There is nothing worse than being about to make a big sale and your system going down!
Cloud migration has changed the picture for many manufacturers, leaving CIOs feeling that control has been relinquished and complexity has been increased. Yet, the need to delight and retain customers by exceeding their expectations remains the constant competitive battle, all while keeping performance, security and cost in tight focus. With the right tools in place, CIOs can feel increasingly confident in their ability to meet and exceed these KPIs.
Report: https://accedian.com/about-us/press-releases/new-research-from-accedian-reveals-scale-of-the-cio-dilemma-95-feel-responsible-for-customer-service-excellence-but-less-than-two-thirds-have-the-right-tools-to-deliver/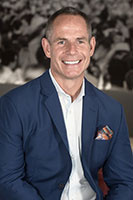 Richard Piasentin is Chief Marketing and Chief Strategy Officer at Accedian, the leader in performance analytics and end user experience solutions. He is responsible for the company's strategic planning process and investment priorities, ensuring consistent brand communications and marketing strategy, as well as driving commercialization efforts across global product pricing, solution marketing, and business development. Richard has over 15 years of experience in the telecommunications space, previously serving in leadership roles at Nortel, BlackBerry, and JDSU. He holds a Bachelor of Science degree in electrical engineering, RF specialization, from Queen's University in Kingston, Ontario.