Solving the Maze: Through-channel marketing programs enable manufacturers to scale their marketing programs and maneuver in partnership.
By Tara Peteet Yukawa, Director of Digital Content & Campaign Management at OneAffiniti
When you're selling indirectly, it's about the destination, not the journey. But for manufacturers, selling through the labyrinth of distributors and dealers doesn't always come with a map.
Through-channel marketing (TCM) acts like a compass or homing device that helps manufacturers and dealers maneuver in partnership, avoid dead ends, and get straight to the revenue source.
It's widely known that dealers (also known as channel partners or resellers in other industries) help contribute a significant portion of revenue to a manufacturer's bottom line. In fact, 76% of Forrester respondents say the partnership channel is a key to delivering on their company's revenue goals.
Since dealers account for a large portion of manufacturers' revenue, the next question becomes: How can those manufacturers fully utilize the reach and profitability of this channel, activating and empowering the dealers to sell even more?
There are many tactics that can be used to accomplish this, including incentive programs and marketing development funds as well as increased product and sales training. Yet a key component that is currently underutilized is through-channel marketing.
Why, then, do so many through-channel marketing strategies stall? Here's how manufacturers and dealers with the best sense of direction navigate the maze of indirect distribution channels.
Getting Oriented – What is TCM?
Through-channel marketing programs enable manufacturers to scale their marketing programs through their dealers and across multiple channels. Simply said: It helps more people easily sell your product, particularly at the local level.
Traditional channel marketing programs typically involve the brand or manufacturer creating content that they share with their partners or dealers, and assume (or hope?) that the dealers will get that content out to their prospects. Through-channel marketing programs remove the uncertainty and doubt, enabling the entire channel to perform basic marketing tasks that they might otherwise not be equipped to do.
These horizontal selling programs are most successful when the dealers, distributors, and other partners are positioned as trusted sources of expertise and supported with integrated campaigns. This is achieved through brand-agnostic digital and traditional content that helps create trust.
When the manufacturer's products are correctly positioned, the dealer's reputation and mindshare are improved with their audience, and the customer knows exactly who to go to – and what products to ask for – when they are in-market. As long as the branding aligns correctly, the messaging is consistent, and the thought leadership content is high-quality, the quantifiable returns speak for themselves.
A Principal Analyst for Forrester, agrees:
"With 75% of world trade flowing indirectly (WTO), the time has come for channels, partnerships, and alliances to be enabled with the same level of passion. The third stage in sales and marketing transformation will be anchored around effective partner management and through-channel marketing automation (TCMA).
The most successful TCM programs seamlessly incorporate:
Brand/manufacturers' messaging
Enterprise-quality, brand-agnostic content
Technology and automation tools
Expertise and concierge services
What Prevents TCM from Moving in the Right Direction?
For such a reliable revenue generator, channel marketing roadblocks are all too common. Historically, manufacturers have struggled to effectively measure their results and attribute partner revenue, much less leverage the data and insights needed to financially quantify the program.
However, much of the time, the issue can be traced back to constrained marketing resources – dealers don't have time, know-how, or staff to focus on marketing.
On the manufacturer side, many get in the weeds when it comes to curating high-quality content. If a piece reflects poorly on the brand or simply uses the wrong promotions, it limits how effective their dealers can be.
Of course, that assumes dealers are actively participating in the program. Activating dealers can be challenging all on its own – and even more so if they're not seeing the value of a campaign in alignment with their own goals.
Dealers with varying levels of marketing expertise get derailed if campaigns are time-consuming to send, difficult to create, or incomplete. They also struggle if manufacturer-provided content libraries are disorganized (or nonexistent) or the assets don't represent their dealer brand.
Where Through-Channel Marketing Excels
There's a reason why half of global marketing decision makers have already implemented a TCM solution or are in the process of doing so. It's a cost-effective way to drive business from all sides.
Manufacturers can build on the trust partners have created within their own unique local markets, working with them to reach new customers at various points in the buyer's journey.
Dealers are supported with thoughtful, holistic, and integrated marketing content they can put together, and effortless campaigns that better align with their needs and audiences while recommending trusted manufacturing brands, even with limited marketing resources.
Other TCM benefits for manufacturers include:
Consistent, accurate branding. Manufacturers have more control over appropriate branding, messaging, and promotions.
Stronger partner relations. Build lasting relationships between manufacturer, distributor, and dealers since everybody wins.
Brand loyalty and trust. The more consistent the content, the more consistent the customer experience. As dealers build this trust with their customers, it can lead to greater brand loyalty.
Trackable, increased sales. TCM prioritizes measurement, sales attribution, and closed-loop reporting in which dealers submit receipts for closed sales that came off the back of the TCM program to confirm ROI.
Low lift, big return. Get results with a minimal level of effort for all parties. Implement a dealer success team to act as an extension of the dealer marketing department, providing services such as support, education, and enablement.
Additional TCM benefits for dealers include:
Always-on resources. Content doesn't work 9-5. Neither does TCM data and insights. Utilize Business Intelligence tools and experts to leverage your data and refine your efforts.
Professional / enterprise-level marketing without the enterprise price tag. No marketing department required.
Dealer-focused content. Because not all audiences are the same, TCM helps dealers customize content specific to their local demographic.
More qualified leads. By leveraging dealers' contacts, you're connecting with folks already engaged at various levels of the sales funnel.
Relevant content for all verticals. Using a mix of thought leadership and brand content creates much higher engagement.
Manufacturing and channel marketing isn't an unsolvable maze. With TCM as the guide, manufacturers and their indirect partners can find their way together.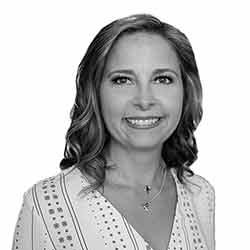 Tara Peteet Yukawa serves as Director of Digital Content & Campaign Management at OneAffiniti (www.oneaffiniti.com). OneAffiniti offers through-channel marketing automation programs that help brands reach a wider channel audience and yield attributable revenue. In 2021, Incentive Solutions acquired OneAffiniti, combining their resources, services, and products into a complete channel management solution that empowers channel marketers and drives growth. Contact Tara at: Tara_Yukawa@oneaffiniti.com.