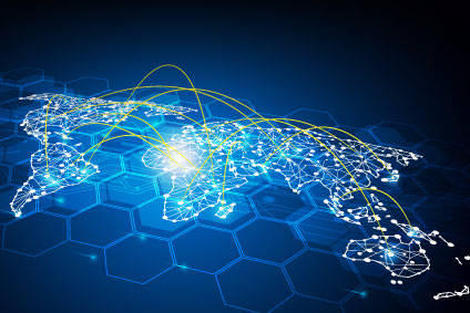 August 20, 2019
By Nick Castellina, Director of Industry and Product Strategy, Infor
In today's consumer-driven market, highly personalized products are the golden ticket for winning customer loyalty. For manufacturers, Engineer-to-Order (ETO) and Make-to-Order (MTO) business models are becoming the norm, rather than the exception. Mass customization, though, has its drawbacks, from frequent change-orders to uncertain margins. The right software can help overcome these challenges, dramatically improving efficiency. Modern solutions can help predict demand, understand costs, and orchestrate the just-in-time delivery of raw resources, components, and sub-assemblies. Visibility into the extended supply network helps manufacturers deliver highly personalized products quickly and efficiently.
Adapting processes
With the convergence of innovations in both IT and shop floor operations, manufacturers are making sweeping digital changes, modernizing processes throughout the organization. Enhancing the customer experience is one of the most important objectives, as manufacturers strive to stand out from the sea of competitors. Here are some of the most critical ways software can support this new era of highly personalized products:
Predicting trends. Manufacturers are now offering more variations of their products, with several design options. This means more parts to stock, more finishes, colors, patterns and types of accessories or add-ons. They must re-think their supply chain planning and execution strategies to ensure the right resources are on hand when and where they're needed for assembly. Advanced solutions use artificial intelligence (AI) and machine learning (ML), to accurately project customer preferences and determine what design features will be popular when and where. This takes the guesswork out of setting inventory goals and synchronizing the arrival of raw materials.
Configuration tools. Product configuration tools help design, quote, generate specifications, and provide drawings for personalized products, allowing the customer to visualize the final product. For example, do-it-yourself centers often assist customers with ordering custom doors and windows. They use an in-store configuration tool to help visualize the design, estimate the price, and create a detailed work order. The special order is then sent to the supplier that mills the made-to-order items.
Flexible operations. The shop floor has become much more flexible than it was in the era of mass production. Modern business models now incorporate interchangeable module designs, hub-and-spoke configurations, postponement strategies, assemble-on-demand processes, and tiered pricing to cover multiple design features. Modern ERP solutions help manufacturers keep pace with evolving needs, supporting agility, and innovation. Solutions purpose-built for manufacturing can easily track and manage mixed-mode manufacturing, continually improving workforce productivity and lean operations.
Optimizing inventory levels. Customers expect orders to ship quickly. This means products, even ones customized, must be assembled and ready to ship on-time without delays. Even purchases of industrial machinery, material handling equipment, and fleets of specialized vehicles are expected to be shipped in weeks, not months. Adequate inventory of the necessary components is essential. But, increasing the safety-stock levels and over-stocking for "just-in-case" needs can unnecessarily tie up capital, hurting cashflow. Predicting "right-sized" inventory levels is one of the main challenges faced by companies that make and sell personalized products. Thanks to Artificial Intelligence (AI), predictive analytics can examine trends and make accurate projections for future needs.
Practical reporting. Modern business intelligence (BI) tools now make it easier than ever for front-line users to apply advanced algorithms to their day-to-day use-cases. Business users no longer need to be data scientists with coding expertise to create practical reports. With drag-and-drop screens and intuitive user interfaces, new solutions empower users who want to delve into driving influences behind trends. With a sophisticated back-end technology, the solution applies a series of algorithms that will provide valuable insights.
Distribution channels. Whether products ship directly to the consumer or through distributors, containers can be tracked along their shipping routes through IoT technology, embedded sensors, and GPS tracking. Data is relayed to supply chain managers to monitor for possible delays from factors such as extreme weather, political unrest, strikes, or mechanical failures. Problems can be identified early — when there is still time to intervene and make alternative plans.
Self-driving supply chain network. The ultimate example of responsiveness is the self-driving extended supply chain network. In these advanced applications, the software tracking shipments, whether over air, land, or sea, continually performs diagnostics, prescribes solutions, and trigger autonomous response. Shipment of parts and components can be shifted from one location to another to accommodate rush orders and last-minute production changes. As manufacturers work to speed fulfillment for customers, regional warehouse and distribution hubs are being used for inventory along with turning to third-party logistics companies for late-stage assembly and last-mile delivery and set-up. The self-driving supply chain network facilitates the responsive movement of resources among these locations.
Final take-away
Manufacturers today strive to create memorable customer experiences and build loyalty through value-added offerings. Offering highly personalized products is one of the most effective ways to achieve these goals. But, custom product offerings can be high-risk and low-margin, if the details aren't managed carefully. Modern software solutions streamline the complexity. From configuration tools to extended supply chain networks, software helps manufacturers predict demand, understand costs, and facilitate efficient assembly of ETO and MTO products. Investing in modern software solutions and building an extended supply chain network will help make mass customization more efficient and profitable.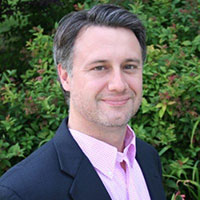 Nick Castellina is the Director of Industry and Solution Strategy responsible for Infor manufacturing.
Prior to Infor, Nick was Vice President and Research Group Director of the Aberdeen Group's Business Planning and Execution research practice. There he worked with software vendors and end users to analyse trends and produce industry-leading content in topics related to Enterprise Resource Planning, Enterprise Performance Management, Project Portfolio Management, and Business Process Management. He was also responsible for managing a team of analysts dedicated to manufacturing, product innovation and engineering, supply chain management, and financial management and GRC.
Castellina earned a bachelor's degree in marketing from Bentley University and a Masters in Business Administration with specializations in marketing and finance at the University of Massachusetts – Boston.