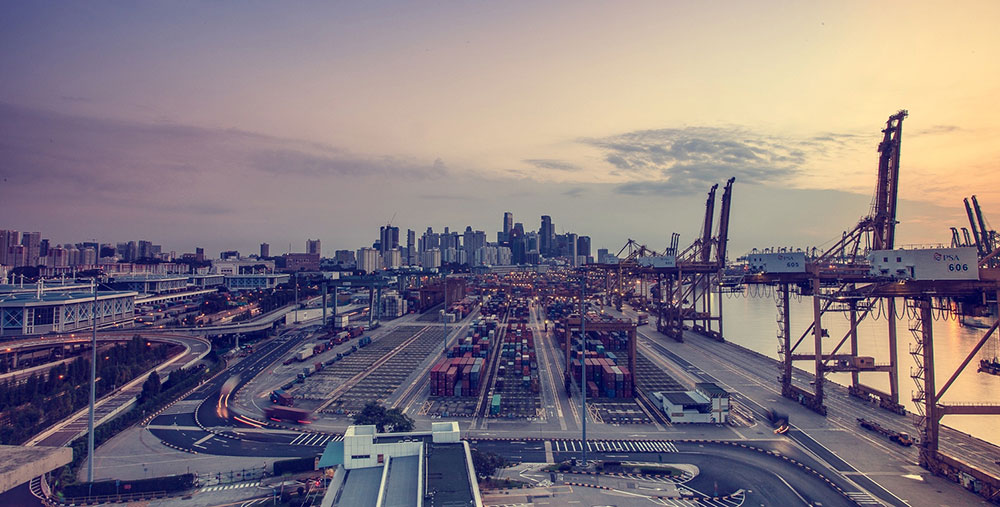 June 7, 2019
by Michal Kalinowski
I have been working with helping industrial and engineering companies with communications and brand building for over 20 years. It is not always a thankful task.
Far too many still see communications as a luxury niche to engage in on special occasions or when they have budget residuals. Accustomed to top-down allocation of slim budgets, they rely on the safety of product presentations in the secluded space of industry fairs and similar events.
Ill-equipped in dealing with our new and challenging communications landscape, they watch helplessly as their multitude of units or subsidiaries across the world open far too many YouTube channels, create films under their brand name, and hijack their brand. The end result is a lack of cohesiveness, inconsistent degrees of quality—and a disjointed brand story.
New Challenges, New Opportunities
Many are incapable of handling the hundreds of requests for content coming out of their multinational, multifaceted organizations every month. Central functions become paralyzed in light of the dramatic growth of channels, versions, outputs and initiatives mushrooming across the world. They witness mishandling of their brands, waste of resources, and duplications of effort with dismay, but often without a plan on how to deal with it. Odds are that you are in the same situation. For a reality check, how many YouTube, Facebook, Instagram and LinkedIn channels are out there under your brand?
This new reality represents a hugely positive business opportunity for smart and innovative industrial companies. There are four excellent business reasons to have a more proactive grip on your group-wide communications strategies.
Your Brand as Value Builder
In early 1990, Intel lost its monopoly position in manufacturing and selling the 386 MhZ processor, meaning they had to turn from pure product supremacy (the typical fallback strategy of engineering companies) to brand-driven supremacy. In 1991, as one of the world's B2B companies with B2C brand building efforts, they launched the now world-famous Intel Inside campaign. 12 months later, Intel's brand awareness increased from 24 percent to 80 percent and its stock price rose by over 50 percent (from US$1,87 to US$2,71) in the same period. Intel has been number one in semiconductors since then.
The lesson is clear—your brand can add value to your products. If it is recognizable and attractive, your service or product will be too. If done right, complimenting your products with your brand will eventually lead to your customers' positioning strategy. This does not replace the excellence of your solutions—it highlights and enhances them, with clear business and value impacts for both you and your clients.
Employee Engagement
McKinsey Global Institute predicts that the demand for college graduates in Europe and North America will exceed supply by 16 to 20 million by 2020. For engineering and IT talent, the discrepancies between needs and availability are even starker.
In such times, an attractive employer brand becomes as essential for business success as your sales force. To their credit, many engineering companies are realizing this and improving employer branding efforts. However, talent seek to work for companies that are not only great employers, but also great businesses. The lack of a strong, clear, successful and attractive business model often undercuts any employer branding efforts. Your business and employer brand strategies must go hand in hand for maximum impact.
Efficiency Gains
According to Deloitte and a Fuqua Business School study published in WSJ, manufacturing companies spend 8 percent of their budgets on marketing. These translate into huge amounts and spending funds efficiently to drive optimal brand impact has a tangible bottom line impact.
Through optimizing your company's outputs and impact, you can increase efficiencies of budget spending by around 30%+ on average. This is done through developing content based on strategic annual plans and recycling content for future productions, using different channels and versions tweaked for target groups and markets. Just consider what a 30 percent increased impact from your budget can do for your brand.
Access to New Clients
Historically, engineering companies have relied on identifying and visiting their clients, often through meetings and events. For the majority of these expensive sales methods, there is a natural point of falling or even negative returns. But it could also mean missing out on as much as 70 percent of potential clients.
The long tail theory made Amazon—and they are doing pretty well. Amazon proved that a large number of prospective clients are willing to buy products that are less familiar to the broad mass—and that this number is significant enough to approach with communication.
While you always had to find your clients, digital communications enable a different strategy—let them find you. Ensuring that your marketing is geared towards all prospective clients is just as relevant in B2B as in B2C.
Efficient communications for industrial companies are a crucial tool that can drive business, value profit and sustainability—not a luxury niche.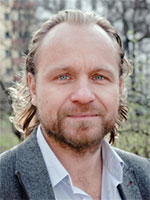 About the Author
Michal Kalinowski is CEO of Chimney Group, a global full-service creation agency excelling in brand marketing, advertising and entertainment content. He has over 25 years of strategic and communications experience at the highest international level, advising global leaders such as Atlas Copco, Schneider Electric, Shell, Deloitte, Unilever and JP Morgan.