October 16, 2018
By Sung Kim, Chief Technology Officer, iBASEt
Manufacturers need all the help they can get. From trade wars to typhoons, the intricate systems they rely on to keep complex productions lines, supply chains, and logistics running at peak efficiency are under constant threat. Then there are the challenges of competing in a global market and keeping up with tech-savvy customers. Finally, manufacturers are grappling with a remarkable convergence of technological advances as they strategize how to execute their digital transformation and join the Smart Manufacturing revolution.
This means grappling with big data and analytics, IoT, augmented reality, robotics, 3D-printing, and machine learning — and trying to connect them together to bring concepts like the model-based enterprise and the digital thread to fruition. A lot of re-architecting, integration, and organizational change will be required along the way. Many manufacturers are making progress by turning to the cloud to gain control, increase visibility, and lighten their application load.
Cloud could provide the best services, security, scalability, and flexibility for what manufacturers are working toward. But lift-and-shift isn't nearly enough in this case. To access the true benefits of the cloud, manufacturers have to re-assess their architecture and legacy applications. And they are doing this, very actively. "Are you cloud ready?" is the first question for every vendor and service provider. This seems especially urgent in roadmap conversations with enterprise application providers.
Most of these critical applications (PLM, ERP, MOM, etc.) are monoliths which may pose potential performance and scalability issues. Furthermore, managing these monoliths requires a big, dedicated team. Upgrades are a lengthy process, and getting support for performance issues is a hoop-jumping exercise. To deal with such issues, many are turning to re-architecting applications into cloud-ready applications that include innovations like microservices and container orchestration layers and taking advantages of cloud-native services. In addition, the use of cloud native services like monitoring tools can introduce the possibility of vendors and clients co-managing applications.
Many companies, especially start-ups and online-only businesses, have transitioned to cloud-based infrastructure and services without much difficulty. Manufacturers have been a bit slower to adopt cloud for mission-critical processes, and for good reason. Each manufacturing organization has unique technology needs, an intricately varied landscape of legacy systems and equipment, and crucial digital connections to other companies through their supply chain. They often have burdensome regulatory obligations, as well as acute security, public safety, and quality control challenges.
Moving to the cloud is not a one-size-fits all proposition, but manufacturers know it's time to get going. After all, the potential for improvement in manufacturing is much greater than in many other sectors. As competitive pressure from early adopters, digital transformers, and nascent innovators increases, the pace and scope of cloud technology adoption will grow exponentially.
Manufacturers recognize the emergence of greater maturity and sophistication among cloud applications as well as improved alignment with the complex and advanced nature of their challenges. Mission-critical ERP, MES, supply chain, MRO and process control applications have successfully transitioned from on-premise to cloud-based platforms in recent years. Confidence in public cloud providers (AWS, Google, Azure, etc.) and open source stack innovations (e.g., Kubernetes) is another major factor.
As this transition picks up pace, more options will become available, fueling healthy competition and filling in gaps with cloud native solutions like microservices. Manufacturers see that advanced, integrated cloud solutions can simplify and fortify their security programs, ease compliance, optimize availability, reduce latency, and scale memory and compute power on demand.
It is clear we have reached an inflection point. The discussion has shifted to which applications and processes to migrate and how to get them there expediently. Within five years, half of all software usage among manufacturers will be cloud-hosted services. A study by the Economist Intelligence Unit confirms this outlook: 60% of those in manufacturing believe cloud computing will be very important in supporting production processes. Significant percentages of respondents also viewed the cloud as a means to improving supply chain management, design, prototyping, inventory, orders and distribution.
As manufacturers get comfortable with business side cloud platforms like Salesforce and SAP, they want to see the same options for their core manufacturing applications. Many are just beginning their exploration, some have started with smaller, custom-developed containerized applications — some are in fairly deep already.
Those that execute transformation successfully benefit from operations excellence, precise end-to-end traceability, and more agile and accurate design. Automated work orders, predictive analytics on-demand spare parts, and augmented reality guidance systems will transform everything from NPI to maintenance, repair, and overhaul programs.
In the next 3-5 years, many manufacturers will be using and managing core applications in the cloud, most likely leveraging public cloud. They have so many complex challenges to address already, they want IT infrastructure to just work, and they'll be happy to offload the headaches onto a managed service provider. This presents a huge opportunity for enterprise application vendors to re-architect their solutions to meet the rapidly rising demand for cloud-ready manufacturing applications that leverage cloud native innovations like microservices and containers for unprecedented performance, scalability, connectivity, and interoperability.
Starting now, manufacturers should assess vendors' roadmaps and make sure they are moving steadily from monolithic applications to microservices. The digital transformation of manufacturing is picking up pace. For example, the prospects of working more seamlessly and intelligently with supply chain partners by interconnecting the extended enterprise is at once thrilling and daunting. The smartest move right now is to develop a modernized cloud strategy without further delay.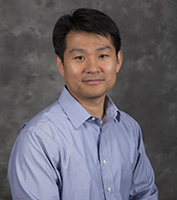 Sung Kim is Chief Technology Officer for iBASEt, a leading provider of digital manufacturing, MRO and quality software solutions.