Companies can take steps to monitor for errors in tier 2 reporting and avoid noncompliance violations.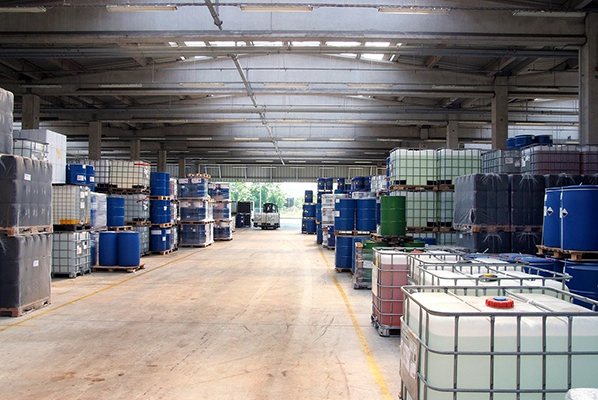 By Megan Walters, VP of Compliance & Customer Success at Encamp
The difficulties of Tier 2 reporting and environmental compliance regulation are no easy feat for organizations, especially with the errors that often emerge during the report submission process. While this process may seem like a burden to some companies, the burden of regulatory noncompliance fines can weigh more heavily. The minimum fee for regulatory noncompliance is $2,500 per day per violation, while the maximum can range from $25,000-$1,000,000 per day for each violation.
To avoid costly fines, companies must adhere to EPCRA and its strict guidelines, which require Tier 2 reporting when working with hazardous chemicals. It's essential to be aware of the common issues with preparing Tier 2 reports, along with the errors that commonly occur during the submission process.
To keep your company on track, here are the 10 most common errors businesses make in Tier 2 reporting and how to avoid them:
Not reporting chemical inventory correctly
This error relates to the same issues that lead to chemicals being reported inconsistently. Human error and the absence of formal QA/QC processes that establish data hygiene and quality can factor into incorrect chemical inventory reporting. To avoid this error and ensure accuracy, organizations must utilize the EPA EHS list to record the correct hazardous chemicals by facility at implementation.
Failing to submit environmental compliance reports
Some companies don't realize EPA regulatory requirements such as EPCRA Sections 311 and 312 apply to their sites, along with specific hazardous chemicals. It's important to identify and meet federal, state and local reporting requirements to guarantee your company reports where and when it should.
Using incorrect or outdated contact information
While tracking information is a mundane, manual task, its importance is often overlooked. This error can occur when facility-level emergency contacts go unnoticed and aren't updated or correctly verified to report submission. Organizations should keep contact profiles up to date for each site so users have access to this information at any time.
Incoherently reporting chemicals across sites and facilities
A lack of attention to detail and human error can often result in companies reporting chemical names and correlated metadata with discrepancies. For instance, facilities participating in Tier 2 report preparations often don't appropriately identify and verify extremely hazardous substances on the EPA's EHS list.
Paying higher reporting fees for inaccurately marked chemicals
Paying, allocating, tracking and coordinating costs is often a burden in Tier 2 reporting. As operations broaden to more locations, it becomes even more difficult. Now imagine that an adjusted report is filed due to a chemical marked incorrectly. It's important to pay close attention to chemical marking to avoid paying unnecessary, higher fees in the process.
Not reporting specific chemicals when they should be
Personnel handling Tier 2 reporting often overlook short-term or seasonal chemicals used for cleaning, projects, R&D purposes or specialty products. Section 312 of EPCRA states that a business must account for any chemical at a facility, specifically, any chemical onsite at any given time during the year above TPQ for extremely hazardous substances. If a chemical exceeds state or federal thresholds while at the facility, it should be reported.
Relying on outdated Safety Data Sheets (SDSs)
Due to modifications from OSHA, importers and chemical manufacturers are required to reevaluate chemicals that meet the United Nations' Globally Harmonized System of Classification and Labeling of Chemicals (GHS) to ensure mixtures and chemicals are adequately classified. Any new standards must be provided to downstream users by using safety data sheets (SDSs).
SDSs should be revised within three months after chemical manufacturers or employers become aware of new information regarding hazards of chemicals, according to OSHA regulations. Revised SDSs must then be submitted to agencies that have the original SDS to review OSHA regulations and guidance to decide whether the revised SDS should be processed and submitted under EPCRA.
Incorrectly marking chemicals as extremely hazardous substances (EHSs)
Companies often either fail to designate chemicals as EHSs or do so poorly. It's important to flag chemicals on the EPA's EHS list to ensure substances are correctly marked even if they're part of mixtures.
Having invalid mixture components
Facilities are not exempt from EPCRA Section 302, which requires proprietors and operations to know the components of mixtures and notify if the extremely hazardous substance is over 1% of the total weight of the mixture and equivalent to/more than the threshold planning amount. If mixture compositions are unknown, facilities must report on the mixture holistically by using the total quantity of the mixture to ensure consistency for EPCRA Sections 311 and 312.
Incorporating incorrect hazard codes in reports
EPCRA sections 311 and 312 require reporting limited to hazardous chemicals an operator or proprietor of a facility requires them to prepare or for companies to have a Safety Data Sheet (SDS) available. SDSs are not required by OSHA for hazardous waste, making hazardous wastes excused from EPCRA sections 311 and 312.
If any of the problems above applies to your company's Tier 2 reporting, it's a red flag to regulators as a sign of noncompliance. If there are three or more, your company might want to reexamine its reporting processes, look for a platform specializing in EPCRA compliance and automated Tier 2 reporting or explore technology, such as digitization to make compliance data simpler to manage.
By simply monitoring for these 10 errors in Tier 2 reports, your company can avoid noncompliance violations and maintain business continuity for EPCRA.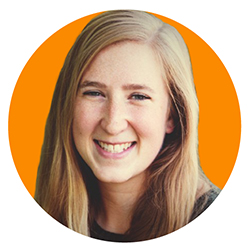 About the Author
Megan is VP of Compliance & Customer Success at Encamp, after having previously served as the company's Senior Environmental Scientist. Prior to Encamp, she was an Environmental Scientist at GHD, Environmental Manager at Micronutrients, and Corporate Account Coordinator for Heritage Environmental Services. Megan is a Certified Environmental and Safety Compliance Officer® (CESCO), an EHSMS Internal Auditor, a Certified Hazardous Materials Manager, eRailSafe certified, a HAZWOPER 40 Hour – Emergency Response Technician, and skilled in RCRA, DOT, and ISO 14001. She earned her B.S. in Natural Resources and Environmental Science from Purdue University.