By leveraging cloud desktops, manufacturing professionals can support high-computing applications to collaborate and work remotely.
By Brad Peterson, vice president of marketing, Workspot
Organizations are struggling to support employees who are working from home and need to transition from stopgap measures (like VDI) to long-term solutions that are operationally and financially sound. Manufacturing professionals need remote collaboration solutions that will support high-computing applications in order to share projects and data effectively.
McKinsey & Company estimates that digital collaboration has the potential to unlock more than $100 billion in value—partly due to productivity boosts of 20% to 30% in collaboration-intensive work processes including maintenance, root cause investigation and supplier management. That's why cloud technology has never been more relevant to the design, engineering and manufacturing industry. Whether you're still managing physical PCs or considering on-premises VDI systems, cloud desktops delivered via Software-as-a-Service (SaaS) and workstations on Google Cloud or Microsoft Azure can open the door to new use cases, offering operational simplicity, great end user performance and agility that is unprecedented.
Six reasons to move to cloud desktops and SaaS
SaaS offers multiple benefits to organizations, including lower cost, quick and easy installation, and freedom from software maintenance. This kind of service enables companies to scale easily – which certainly came in handy last year as organizations had to rapidly adopt remote work models. Although there are many advantages to using a SaaS solution for cloud desktops, here are the top six for manufacturing organizations to consider.
Better business agility: Most product design and manufacturing organizations have employees and contractors in many different regions. With physical PCs, it can take IT weeks to source, provision and distribute these desktops – it can be weeks before users achieve full productivity. Expensive delays – both for equipment and end-user downtime—accrue during hardware refresh cycles, or when equipment fails. If you're considering do-it-yourself (DIY) VDI, it can take months and substantial investment in both hardware and IT specialists before you have a system to support your first end user. Additionally, when business requirements change, it's difficult and time-consuming to scale up to meet those needs on demand.
The traditional approaches to end-user computing limit agility at a time when firms need to be nimbler than ever. For instance, highly valuable product design engineers are expensive, and when they sit idle waiting for IT to distribute or fix desktops, the cost to the business adds up quickly.
Exceptional performance with low latency: Sometimes poor remote desktop performance occurs because the system is being run from a data center in a single location, with end users located thousands of miles away, resulting in latency. In other cases, poor performance is caused by the challenges of over-provisioning too many users on a shared hardware infrastructure. For employees working with basic applications, this might be fine, but for those who need access to high-performance graphics and compute, any noticeable latency may be unacceptable.
It's possible today to provision each user's cloud workstation in the Azure region closest to them, thus reducing latency and ensuring unparalleled performance. Some companies have further supercharged their cloud desktops by placing shared data—like CAD/CAM design files—in the cloud, as well.
Multi-cloud, multi-region capability: Downtime stalls production. Though it's unusual for an entire cloud region to go down, it has happened – and manufacturers connected to the cloud must prepare for this possibility. If you have a cloud desktop solution that resides in only one cloud region, and that region goes down, your business comes to a grinding halt. However, if you have a desktop solution that can quickly fail over to an alternate cloud region if the primary cloud region goes down, there will be no business interruption. You'll be able to measure your Recovery Time Objective (RTO) in minutes rather than days.
Easily deployable: For each new user or contractor, IT must provision workstations with a corporate image, applications and security components, and then get these devices to the end user, regardless of location. Patching and maintaining these applications is also complex and time-consuming, and a single unpatched machine can open the firm to serious security vulnerabilities.
However, some Desktop-as-a-Service (DaaS) providers today take over your desktop service level agreement, managing the underlying cloud infrastructure and ensuring your users can always access their virtual workstation. This way, IT admins can easily add desktops or workstations in the optimal configuration for each user, in minutes. The provider's customer success team will work with you to optimize the system for your image, security stack and authentication tools and ensure rapid time to value. Even if your team is new to DaaS, they don't have to become experts to use the solution.
Leveraging DaaS reduces desktop TCO by 30% or more: Most manufacturing and design firms have a combination of traditional VDI, laptops for mobile knowledge workers, desktops, workstations for power users, and so on. Managing this diverse infrastructure requires sophisticated, expensive skill sets and a dedicated IT organization.
It's understood that shifting infrastructure to the cloud can reduce capital expense and energy costs, as well as the operational expenses associated with the human resources required to maintain on-prem datacenters. Further, because all compute is handled in the cloud, IT can provision lower-cost endpoints, such as a Microsoft Surface Go or low-cost thin clients, without impacting user productivity.
A detailed analysis of the costs associated with a well-managed desktop—whether physical PCs or legacy VDI desktops—demonstrates that organizations can reduce desktop total cost of ownership by at least 30% with DaaS on Azure.
Improved security and compliance: It's challenging for many distributed enterprises to ensure secure access to applications and resources for remote workers, contractors or temporary employees. A single unpatched PC can open your organization to security breaches. DaaS centralizes desktops and workstations in the cloud so they are easily managed and patched, while the secure Workspot client turns each physical endpoint into a zero-trust, stateless device. Corporate data no longer resides on employee laptops or workstations but remains safe in the cloud.
The cloud-native advantage
The challenges of equipping remote workers with the tools that they need to be productive and collaborative are difficult, and no more so than for manufacturing organizations whose users have compute-intensive applications. As the world migrated to the cloud last year, many found that traditional VDI solutions did not translate in a usable way. Fortunately, cloud-native DaaS is now possible, offering speed of deployment, ease of use, stronger security and reduced cost.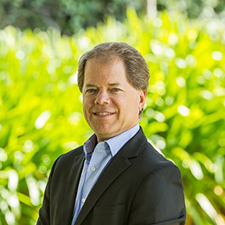 About the Author:
Brad leads marketing strategy and operations for the company's vision of securely delivering desktops, workstations and apps from over 50 cloud regions around the world.
Previously, Brad was Vice President of Marketing at DocuSign (IPO), the global leader in eSignature and Digital Transaction Management. Before DocuSign, Brad worked with Citrix for almost a decade where he built the global EBC program, produced solutions videos driving millions in pipeline, and was a regular keynote speaker for Citrix and partner events globally. Brad joined Citrix in 2004 through the acquisition of Net6, where he relocated to the Citrix EMEA headquarters in Switzerland and launched the new security appliance business over a two-year period to a $30M run rate. Brad has also held executive roles at Net6 (acquired by Citrix), Octane (acquired by E.piphany), BayStone (acquired by Remedy) and Auspex (IPO).