Do you want to know the fastest growing SAAS businesses out there? Learn about these top ten SAAS startups.
In recent times the software-as-a-service (SaaS) model has become very popular and widely used. The industry is a fast-growing one, and many people are interested in it. If you are one of those people, you should research and learn from the already existing SaaS companies. So, I will discuss the ten fastest-growing SaaS startups on the market.
What is a SAAS Company?
A SaaS company is an organization that provides services to its customers by using the software. Such companies create, host, develop, and update their products all from a central location. SaaS businesses can directly access an unrestricted global market and can grow without increasing the cost of product delivery. SaaS has changed the way many organizations work.
SaaS products share data online and make them accessible from a browser on any device, which companies can keep hosting the software and providing constant IT support. It enables additional features, stronger network security, greater collaboration, and straight-forward, upfront prices.
Top Ten Fastest Growing SaaS Companies
1. Setapp
Setapp was developed by the CEO and founder of MacPaw in 2017. It is a Ukraine-based known subscription service for Mac applications. The service includes a compilation of about 142 different applications for Mac. Setapp comes with numerous productivity-related apps such as MindNode for brainstorming, Ulysses for writing, AnyTrans for file transfer, etc. All these come at a flat fee of $9.99 every month.
Setapp is very popular and has tens of thousands of paid customers. It became very popular after the announcement of Apple TV+ and Apple Arcade.
2. Shopify
Shopify POS, the main competitor of Square POS, is a Canadian-based SaaS startup founded in 2004 by Tobias Lutke. Although many people believe that e-commerce is beginning to fail, there are many top SaaS companies out there who are making it big. A typical example of such a company is Shopify. It is among the leading e-commerce platforms globally.
Shopify provides a platform for small and mid-sized businesses to start up and manage their stores. One billion businesses engaged Shopify's services in 2018 alone. If you are looking to open an e-commerce business, you should learn from Shopify.
3. CompStak
CompStak is a fast-growing Commercial Real Estate (CRE) platform. It provides a correct overview of a company's lease and sales comparables, making it easier for the companies to compare their same-store sales to that of the previous year. CompStak has a crowdfunding model, which is very useful for property experts, brokers, appraisers, and investors. This company has seen rapid growth over these last few years, and it continues to grow.
4. CoSchedule
CoSchedule is a US-based SaaS company founded by Garrett Moon in 2014. It has thousands of clients and is used in many countries in the world. This company offers useful services that help marketers to do their jobs efficiently. It allows marketers to create roadmaps, collaborate, schedule, and promote projects. CoSchedule is undoubtedly one of the fastest-growing SaaS startups to look out for.
It has a one-metric-that-matters (1MTM) framework, which it uses in growing its products, and some people believe that this is the reason for the company's rapid growth. CoSchedule products have been able to gain traction by targeting the audience and traffic. The company is about four years old and has raised about 2.5 million dollars and still counting. This Saas integration is an important part of many bar pos systems.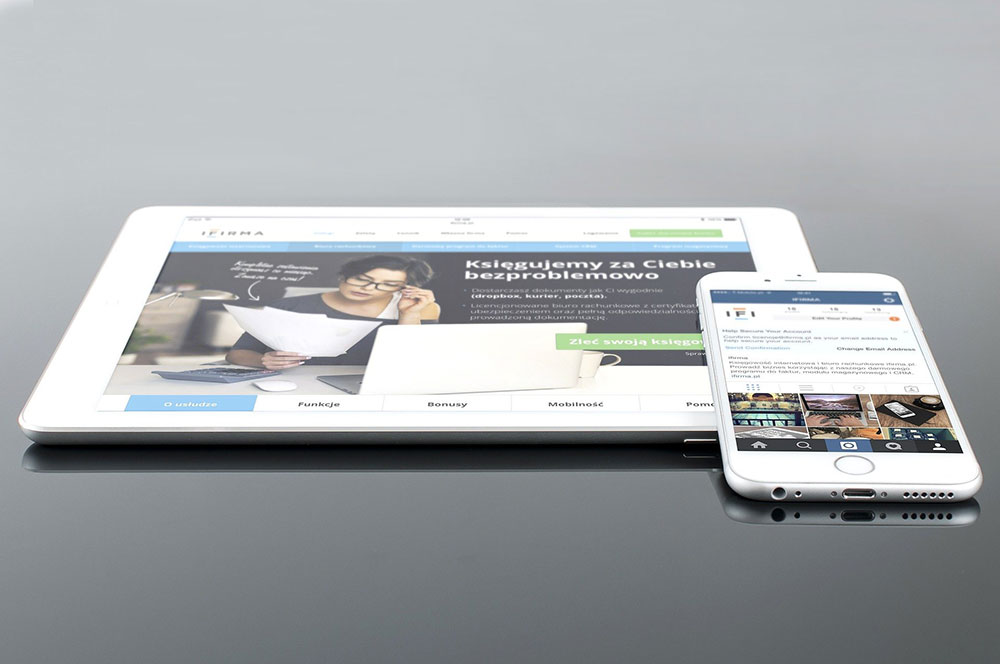 5. Docurated
Docurated is a US-based company that was founded in 2012 by Alex Gorbansky. It provides an all-in-one solution that handles a lot of organizational tasks. Docurated is, without any doubt, one of the fastest-growing B2B SaaS startups there is. It provides a platform designed for enterprise and capable of managing your workflow.
The company offers services such as revenue management, customizing, and sharing content. Docurated has been able to raise more than five million dollars, and it keeps growing. Many people believe that the reason for its rapid growth is because of multitasking and automation.
6. Lately
Lately is a fast-growing US-based SaaS startup founded in 2014 by Kate Bradley Chernis. The more tasks software can efficiently complete, the more likely its chances of standing out. Lately is another perfect example of a successful multitasking SaaS. Focused on organizational goals, it is a one-stop solution for communications, content management, analytics, etc.
7. FeatureSpace
FeatureSpace is a UK-based fast-growing SaaS found in 2008 by Martina King. It is good for adaptive behavioral analytics. It provides a simple way for organizations to prevent fraud by tracking anomalies in behavioral data. FeatureSpace implements the latest AI trends in facilitating system security. This award-winning company Is a model that many other companies follow.
This company raised about $25 million in 2018 alone. And they intend to use it to partner with many payment processors all over the world, distributing the company's solutions to various markets.
8. AktivTrak
AktivTrak is a US-based fast-growing B2B SaaS company that was founded in 2012 by Rita Selvaggi. This company is well-known for being innovative in the world of SaaS companies. AktivTrak is a free team behavior analytics platform. It is useful for controlling organizations of different sizes, including those that work remotely.
AktivTrak helps organizations track workplace activities in order to optimize operations without violating the privacy of employees. It is undoubtedly one of the fastest-growing SaaS startups out there. The company makes annual revenue of 4 million dollars and continues to grow.
9. Seamgen
Seamgen is another fast-growing SaaS startup out there. It is a US-based company founded by Marc Alringer in 2005. Universal demand for mobile and web development services is growing yearly.
10. Netcrumb
This UK-based SaaS startup was found by Dragos Ivanov in 2018. This handy website creator allows you to create your own website without any coding. For $29, you will create a fully functioning WordPress website. It is great for people who are starting their first SaaS product.
This company was it started with a small budget and had a lot of ups and downs. Netcrumb is a very young company, and it is too early to know if it will be successful in the long run.
Top SaaS Companies in the World
1. Microsoft
Microsoft is a fast-growing popular saas company on the market. It was founded in Albuquerque, New Mexico, United States, and is well known for contributing immensely to the world of computing. These contributions include Windows, Word, and Excel. Microsoft Office Suite has an online version (Office Web Apps) called Office 365. It also comes with Exchange Server, SharePoint Server, and Lync Server.
Microsoft has seen more growth than every other saas company on the market, including Cisco, IBM, Google, and many more. Microsoft's product is above average, which is why it stands out among competitors.
2. Cisco
Cisco is a top name in the world of IT, security, networking, collaboration, etc. It is among the best saas companies in the world and is well known for its outer networking products. Cisco software is good for specific tech markets like domain security, Internet of Things (IoT), and energy management. Cisco Systems produces the following categories of products; Switches, Routers, management interfaces, Emails, access points, modules, optical networking, etc.
The IT products and services offered by Cisco systems focuses on five main technology areas such as Ethernet, Networking, mobility, optical, and wireless. Integration with Cisco products and services focuses on three main market sections, including service provider, enterprise, midsize, and small business.
3. Google
Google is one of the world's leading saas companies that own numerous products. With 137 products, Google focuses on internet related services, including digital analytics, its search engine, online advertising, document creation, etc. Google offer their services in different varieties, including web-based services, internet services, software or hardware services, enterprise services, etc.
Google has a lot of services, including its Google News services. Google News services compile news articles from different websites for you to read.
4. Slack
Slack is an excellent saas company founded in Vancouver, British Columbia, Canada. It is a chat room for a company. It has flexible workspaces that let you organize communications using different channels. You may use it for group discussions and also private messages for sharing information and files on a single platform.
Slack Technologies Inc. is a robust team collaboration platform. It has a great reputation when it comes to user experience and customizability and has become very popular for this reason.
5. Adobe
Adobe is another popular software company that focuses on creating multimedia and many software products for digital software marketing. This American multinational software company is popular for its Adobe Flash web software ecosystem. Adobe comes with many software such as web design programs, Graphic design software, animation, visual effects, video, and audio editing software, server software, Adobe stock, etc.
If you are looking for a good example of shifting from on-premises software to a subscription cloud model, Adobe is an excellent one.
6. ProofPoint
Proofpoint is a top saas company that offers software services and many different products for mobile devices, social media, incoming email security, email encryption, etc. This enterprise security company is well-known for its variety of products for solving business problems. Proofpoint offers products that tackle issues that have to do with cybersecurity threats, digital risk, and regulatory compliance. This company also introduced Proofpoint on Demand, a hosted version of its data loss prevention offerings and email security.
7. Zapier
Zapier is a great software that helps businesses to automate their workflow and accommodate tools. This tool can connect with a variety of apps to help you make your work easier. It helps to facilitate business strategies and employees' working services using build-in apps that they already know. Zapier also transfers information between your web apps automatically, allowing you to focus on more important duties.
8. Asana
Asana is a service that is designed to help companies improve work management and team collaboration. It enables employees to communicate directly with each other and is good for designing projects, fixing deadlines, appointing work to teammates, etc. Asana makes it easier for businesses to manage their employees' productivity and projects. Depending on their preferences, they can add more features like member management, security controls, passwords, team management, and many more.
Asana also has pre-made project templates and android apps. It uses built-in HTTP features for receiving commands and returning responses and providing predictable URLs for accessing resources. And this is why it is easy to communicate with many different environments ranging from command-line utilities to browser plugins and native apps.
9. GitHub
GitHub is a company that offers many services, including hosting for software development, source code management functionality of Git, and distributed version control. This open-source is based in the U.S. and comes with a collection of many features, including task management, bug tracking, and it also provides access control. Github is very useful for facilitating the version control and issuing tracking conditions of Software development.
Many users take advantage of this tool to copy, manage, share, store versions, and review the projects. Github has many useful social networking features such as followers, feed, and wikis using a social network graph representing how developers work on their versions. All of GitHub's core features are free for people to use, even its private repositories with unlimited collaborators.
10. Oracle
Oracle is a company that sells cloud engineered systems, database software and technology, and enterprise software products, especially its database management systems. It comes with a lot of fully integrated platform services and a stack of cloud applications. Oracle is the second-largest software company globally. It has a popular relational database management system and reputable database software.
It comes with software and computer systems, like Java and Solaris, which it acquired when purchased by Sun Microsystems in 2010. Many companies use Oracle databases such as Northrop Grumman, Citi, QTC management, etc.
Conclusion
The SaaS industry has seen tremendous growth in recent years. Many businesses use software to automate various organizational activities. There are many successful startups out there using the software-as-a-service model. Learning from them will help you know how to start and build your own SaaS business.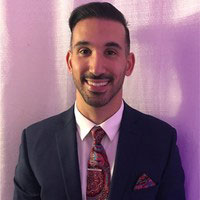 Isaac Atia is the Co-Founder & Chief Editor at POSQuote.com, the largest point of sale review portal in the world. Isaac has 15+ of previous experience in SEO, heading up large digital marketing teams. When he's not reviewing POS systems, Isaac enjoys reading about the latest financial news and industry trends.