October 11, 2018
Fiberglass is known as a fiber reinforced plastic using glass fiber, the glass fibers can be rearranged, flattened into a sheet or woven into a fabric. Glass fibers were originally combined with polyester resin and used for wool home insulation. The combination made a durable composite which made it suitable for various industries worldwide.
Fiberglass is light, durable and strong. It is impact resistant, corrosion resistant and has a moderate high strength to weight ratio. It is very flexible and can be made into various shapes which adds to its household value. Because fiberglass is a low cost and highly flexible material it is used in various household products and industries. Some common places you can find fiberglass are aircraft, windows, roofing, boats and bathtubs. This high temperature insulation material makes for a great thermal barrier, proving its value and versatility.
Some common everyday examples of fiberglass can be found in the beverage industry, breweries use fiberglass grating for bottling liner. Docks and marinas also use fiberglass as a protective barrier from corrosion and rust from the natural elements. The implementation of fiberglass helped the boat industry tremendously due to the cost effectiveness of fiberglass materials. These positives surrounding fiberglass are also found in the cooling tower industry. Cooling towers tend to be moist areas that need protection from rust and corrosion. This versatile product is also used as screening to mark off dangerous areas.
Food industries also benefit from the properties of fiberglass as they use the material to hold up corrosive blood in chicken and beef plants. Fiberglass has also proven to be an affordable grating option for the food industry as well.
Slip resistance is one of the most popular features of fiberglass, this characteristic is especially popular in the chemical industry, manufacturing, plating plants and the pulp and paper industry. The slip resistant quality creates a safer environment for these workspaces.
Factory work may be an industry that people may not be too familiar with, but some common leisurely events and items may put this product into perspective for a few. Aquariums, fountains, waterslides, hot tubs and even automobiles are all products that have been improved because of fiberglass. Its non-slip property prevents people from drowning in fountains. Your local amusement park most likely has Jacuzzi's or waterslides that now more efficient due to the creation of fiberglass.
One of the best functions of this beloved composite is in the aerospace and defense field. Fiberglass is a great material when it comes to making aviation equipment and ducts. Engine cowlings, bulkheads, storage bins and ground handling equipment all include fiberglass during their construction. Circuit board manufactures are also constructed with fiberglass as well as televisions, radios, computer and cellphones.
Fiberglass is a popular material that is extremely versatile and is used in many aspects of or everyday lives. Next time you get on a plane or go down a waterslide or turn on the television you will be more knowledgeable about the construction as well as the amazing contributions of fiberglass.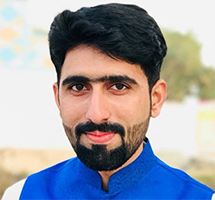 Kashif Chaudhary
I began writing as a professional on my personal blog and then discovered my true calling, which is writing about technology, news, and gadgets in general. I am a technical writer, author, and blogger since 2010. An industry watcher that stays on top of the latest features, extremely passionate about juicy tech news and everything related to gadgets.