by Stephen Orava, King & Spalding's International Trade Practice Group
The new Administration is expected to toss out the rules that have governed U.S. trade policy for the past two decades and to rewrite these rules through a much different lens. Companies will need to understand this new perspective in order to respond and engage to protect their interests.
The Trump perspective starts with a more proactive and flexible approach to promoting U.S. interests in strengthening its manufacturing base, ensuring that the U.S. market is not left wide open to countries that don't play by the rules, and changing the U.S. role in the global trading structure.
The promotion of these interests is not antithetical to the stated objectives of U.S. trade policy over the past 20 years. Rather, the election of Trump and the renewed examination and realignment of trade policy priorities are a response to the perception that the U.S. approach to achieving these objectives has simply not worked as intended.
The election rhetoric is clear regarding where this new trade perspective may lead – withdrawal or renegotiation of trade agreements (including TPP and NAFTA), imposition of tariffs on countries that are manipulating the trade rules to take advantage of the U.S. market, adoption of measures to prevent offshoring, and a remedy to the historic burden caused by the dichotomy between the treatment of VAT taxes versus U.S. income taxes under current trade rules.
In assessing how to translate this rhetoric into action, however, the Trump team will not blindly ignore the complexities and potential consequences of its trade policy choices. The question will be how the Administration balances the various interests associated with strengthening U.S. manufacturing, minimizing disruption to supply chains, preserving access to foreign markets, fostering U.S. innovation and leadership in the digital economy, protecting intellectual property and promoting reciprocal investment.
Moreover, despite extensive unilateral powers to affect U.S. trade policy, the new Administration cannot act in a vacuum. Any new policy direction will necessarily be disciplined by Congressional and business community members who remain committed to "free trade" and by foreign governments seeking to protect and promote their interests.
The most direct risks to U.S. companies include potential disruptions to supply chains and sourcing. Changes to NAFTA or other unilateral U.S. measures could raise tariffs or alter rules of origin, potentially leading to higher costs or undermining existing supply contracts. Indirect risks include potential retaliation from trading partners in the form of higher tariffs, trade remedy or other investigations, denial of licenses or other regulatory approvals, and imposition of new market access barriers.
Further opportunities may be lost as third countries pivot away from the United States and instead give preferential access to U.S. competitors in these markets.
The picture may not be entirely gloomy, however. The new trade landscape may also provide opportunities for U.S. companies. If, as expected, the Trump Administration launches trade remedy cases and other measures to aggressively fight unfair import competition or remove foreign barriers to U.S. exports, American companies could see improvements in efficiencies or costs. New or "updated" trade agreements could also be more advantageous to U.S. interests.
So, what is a company to do? Businesses should quickly analyze the potential risks and opportunities by asking two questions: What can the Trump Administration do to help my U.S. operations and workers? What actions would have the most adverse effects on my U.S. operations and workers? With these questions in mind, companies should evaluate key trade flows for inputs and final products, assess whether imports are being traded fairly, examine any foreign investments/operations that might be vulnerable in the event of retaliation, and identify foreign trade barriers that may violate existing trade rules.
Given the expected tidal wave of Trump's trade, tax, health care, environmental, and other reforms, this internal assessment is critical for identifying specific priorities. These priorities can then be used to develop a strategy for allocating internal resources and engaging with key government stakeholders to navigate effectively through the new waters of Trump's U.S. trade policy.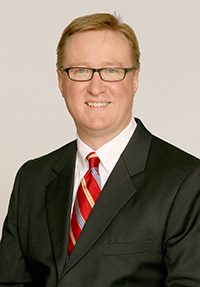 Mr. Orava is chair of King & Spalding's international trade law practice group, based in Washington, D.C. and formerly managing partner of the firm's Geneva office.