Understanding workers' needs and preferences will direct the right kind of innovation for AR/VR in the industrial workplace.
By Steve Sinclair, SVP of Product and Marketing, Mojo Vision
There is great promise and progress in deploying augmented reality and virtual reality (AR/VR) to the world of manufacturing and industry. We're seeing indications from enterprise customers that AR/VR adoption in the industrial workplace is not a matter of if, but when. We believe that's especially true for today's assembly lines that manufacture complex products like self-driving cars, commercial airplanes or novel vaccines.
But how could AR and VR help industrial employees, such as factory workers and those who operate machinery in manufacturing? What if we could get all the benefits of information, hands-free, without being tied to a physical screen?
Today's AR/VR devices are more advanced and accessible than ever, but for them to be effective in an industrial setting, they have to accomplish two things. First, they must improve safety and productivity, whether it's better risk mitigation, improved situational awareness, increased output or faster cycle time. They also need to fit seamlessly into the daily routine without disrupting social interaction or complicating existing procedures.
Signs of Opportunity
In recent decades, businesses have consistently shaped the development of now common technologies – such as desktop PCs, laptops, email, and web access – long before these devices were part of mainstream consumer life.
We've seen early signs of success for AR/VR, specifically in employee training, as well as other vertical industry use cases like manufacturing. A study by Boeing showed a 90% improvement in first-time quality from using AR headsets on the job, when compared to using two-dimensional information on the airplane, along with a 30% reduction in time spent doing a job.
IDC also predicted in 2019 that commercial sectors will account for 80% of worldwide spending on AR/VR products and services by 2022. And what we're currently seeing with accelerating digital transformation in the era of COVID-19 could very well shift that timeline sooner.
What Are the Barriers?
For manufacturers to drive adoption of advanced technologies such as AR/VR devices that are used by workers in factories and on the assembly line, they will need to consider how such technologies can move beyond specific tasks in maintenance and assembly to also aid in other everyday on-the-job challenges or routine tasks like production counts, calibrating machinery, safety monitoring and team communication.
In a 2018 PwC survey of industries worldwide, 90% of C-suite executives said they paid attention to employee needs when introducing new technology. Yet, only about half of workers surveyed agreed that their employers had their needs in mind.
To dive deeper into what workers really want and need, we at Mojo conducted our own survey last year of more than 1,000 US workers to better understand future commercial adoption of AR/VR and other advanced technologies. From the survey, we found that 75% of workers have never used AR/VR glasses, headsets or similar connected devices on the job, yet 78% of workers would be open to using these devices if asked by their employers.
Comfort and satisfaction will also directly impact the success of AR/VR adoption by workers. Almost half of workers (49%) felt the comfort and potential awkwardness of AR/VR headsets or similar devices would be an issue if they had to wear them regularly in their jobs. For that reason, form factors that are one size fits all will become increasingly difficult given the challenges that exist with safety gear, protocols and building environments.
The Future of AR/VR: Invisible Computing
AR/VR technology feels like the future, yet to date, no one has truly solved the issue of obtrusive head mounted displays (HMD). Workers are being asked to wear bulky, power-hungry AR goggles that are so visible and socially awkward, they physically separate us from teammates, obscure peripheral vision and create new barriers to getting work done. But what if we could provide data directly to someone's visual field and make all those devices and headsets disappear?
We believe the real future of AR/VR lies with Invisible Computing — the ability to easily access the vital information we need, yet still focus on the task at hand and the people in front of us. Invisible Computing has the power to make our interactions with people and places more intuitive and attuned by making technology fade away. We can stay connected with our world, surroundings, and communications, all without the distraction of a device.
However, Invisible Computing requires several major technological advances – reducing AR/VR technology and functionality into a versatile and power-efficient form factor smaller than today's HMDs or even smart glasses. Mojo is developing this breakthrough form factor today: an augmented reality smart contact lens.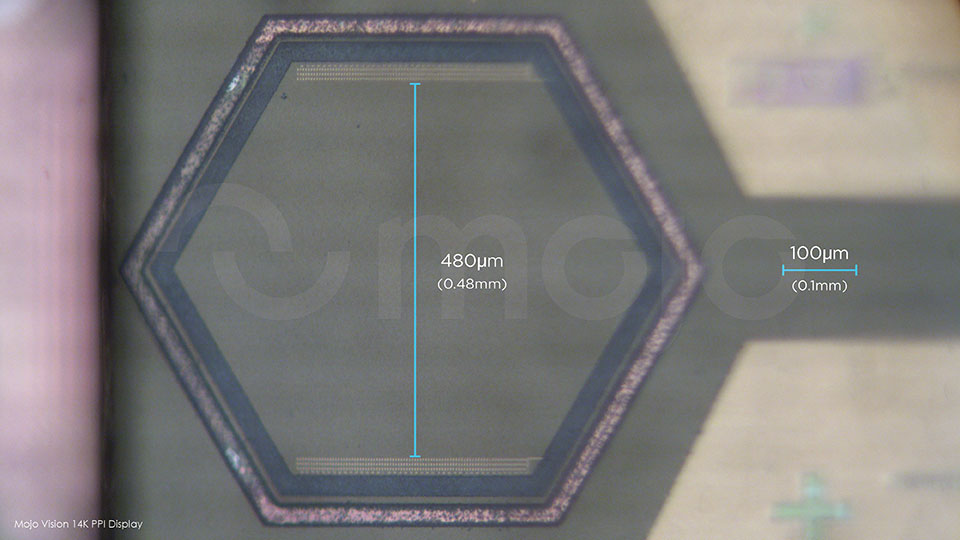 What's Next?
While most consumers are workers, all workers are consumers. Which means workers have preferences and biases about the tools they need to use in the workplace based on their personal experiences. So it is important for the enterprise to keep in mind what is working and not working in terms of consumer satisfaction with this technology. If the current state of consumer adoption says anything about the future of AR/VR in the workplace, user experience and comfort with these devices isn't quite there yet. However, one finding from our survey was particularly striking: over half of workers (55%) believe that AR/VR headsets or similar devices will be as common as smartphones in the workplace by 2029. And they see a future with new form factors: 42% believe that in 10 years, screens will be replaced by new displays such as smart glasses, contact lenses, and other types of headsets.
The validity of these predictions remains to be seen, but necessity and tangible benefits will clearly drive interest and demand, while improvements in form factor, user experience, and applications will pull AR/VR technology through in terms of actual usage and satisfaction. And one day in the near future, we believe we will see innovations like a smart contact lens thrive both within the enterprise and consumer settings.
There may still be barriers to overcome, but understanding workers' needs and preferences will direct the right kind of innovation for new workplace technology, and ultimately turn AR/VR from promise to productivity.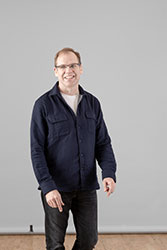 Steve Sinclair is the SVP of product and marketing at Mojo Vision. He has over 20 years of product management, product marketing, branding, marketing, go-to-market, IT experience and business development in global consumer and enterprise markets. Prior to Mojo Vision, he was the VP of product management at HP, the VP of product marketing (Motorola Mobility) for Google and iPhone product marketing manager at Apple. Steve has a bachelor's degree in industrial engineering / operations research from the University of California, Berkeley and a MBA in corporate strategy / operations from the University of Michigan.