Traditionally, sales representatives in the field have held the relationship with the customer and have been relied upon to nurture these relationships to encourage customer loyalty. As a result, they have left administrative tasks, such as processing incoming sales orders and invoices to office-based inside sales teams.
For decades, the roles of sales reps have remained clearly defined and largely unaltered. However, the rise of technology has transformed the buying process and purchasing habits for today's customers including how they research, evaluate and purchase products and services. For example, rather than relying on their sales rep as their source of information, customers now use the internet to review a wide range of products and vendors to find the best possible price point. In fact, research shows that 94 per cent of B2B buyers conduct online research at some point in the buying process.
Transformed by technology
As technology has replaced much of the value field sales reps provide to the customer, the role of sales reps must transform to continue providing value to the customer and benefit the business. If organizations attempt to fly against the winds of change and maintain the historical sales team structure, it may be an impediment to growth. They will not only be less efficient than their competitors, but they will also be burdened with a high-cost salesforce that deliver little business value. As the margins of distributors are continually squeezed, the cost of inefficiency in the wake of technological innovation could be the difference between survival and success.
Curiously, while technology has eroded much of the remit of sales reps, it also has the power to increase both their role and effectiveness in the company. One of the ways technology can increase the value sales reps deliver to distributors is through empowering employees to play a bigger role in maintaining and increasing customer relationship equity.
Customer relationship equity is a view into the customer's buying situation and their tendency towards loyalty. To ensure optimal customer relationship equity is in place, all stages of the buying process needs to be transformed to capitalize on technology. This includes implementing solutions to empower the sales team to better understand their customers, products and ultimately increase productivity.
Power of personalization
To increase customer relationship equity, sales reps need to better understand their customer's needs and unique buying habits. Through the introduction of technology throughout the purchasing cycle, distributors can collect data on the products individual customers may need, their expectations, and how and when they do the bulk of their purchasing.
Using this data to their advantage, the salesforce can provide better targeted products through the customers preferred channel. As a result, sales reps can provide a greater level of personalization to customers and are better positioned to convert sales opportunities. Greater personalization has also been found to increase sales, with Gartner predicting that in 2018 organizations that consumerize their website, using personalization, ratings and reviews, will gain market share and see revenue increases up to 25 per cent.
As well as delivering customer insight, technology can empower sales reps to become product experts even as the range and complexity of those products increases exponentially. Through technology that increases their mobility in the field such as tablets and cloud computing, sales reps can access extensive resources on individual products and better extol their benefits, matching these with the needs of individual customers.
By processing orders through the same applications that provide greater mobility, sales reps can not only mine the data which underpins customer relationship equity, but also increase efficiency. By leveraging new innovations to automate administrative tasks, such as manually inputting purchase orders, sales teams can re-allocate their time to focus on delivering tangible benefit to the business such as following up with prospective sales leads and delivering exceptional customer service.
Threat and opportunity
Technology can also be harnessed to increase the role of sales reps to manage customer relationship equity. This effectively merges the roles of outside and inside sales reps to deliver greater value to the business. Buying habits have changed, with sales reps no longer the only trusted source of information for customers. As this value to customers has been removed, sales reps need instead to focus on managing customer relationship equity, providing greater personalization to clients and saving resources which can be better spent adding value to those relationships.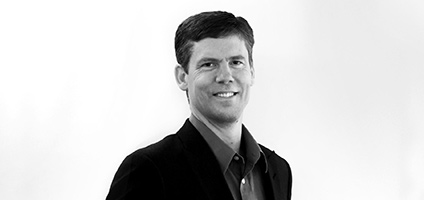 Earl van As is Vice President of Marketing & Product Management of ecmarket, cloud solutions developer of the patent-pending Conexiom sales order and invoice automation solution. Conexiom allows manufacturers and distributors to focus on serving customers and managing supplier relationships instead of entering data. He may be contacted at evanas@conexiom.com. For more information, visit conexiom.com.