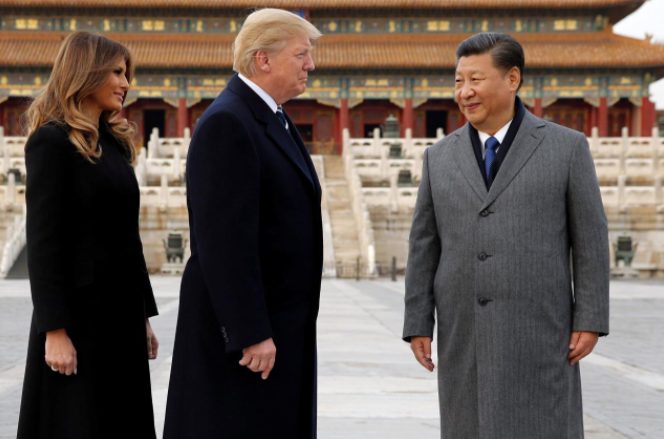 President Trump rode into office promising to rebalance the lopsided global trade landscape. But one year after his election, not all that much has really changed.
America's trade deficit, which Trump repeatedly pledged to reduce, is now on the rise. The goods deficit with China — which has led to millions of lost jobs over the past decade — just hit $29.9 billion in September.
And while Trump has grumbled about trade with China since he's been in office, he's yet to deliver results. His lack of follow through has, among other things, emboldened President Xi Jingping, China's leader.
Xi is riding high. He was just granted extraordinary new powers at the Party Congress, and he's eager to assert China's claim to be a competitive global superpower. While there seems to be plenty of rapport between Trump and Xi at their meetings in Florida in April and China this month, that rapport hasn't fundamentally changed the strategic or economic dynamics between our two nations.
Meanwhile, Trump's approval ratings are starting to decline in places that were key to his election — think Michigan, Wisconsin, Pennsylvania. It appears many workers are starting to grow leery of Trump's ability to deliver on his trade promises, particularly his promise to bring back lots of jobs.
At some point in time, Trump will need to deliver on rebalancing the trade deficit and bringing back manufacturing jobs, as he can't blame a gridlocked Congress for actions he has the executive authority to take: stopping cyber theft, deterring currency cheating, putting tariffs on products made by companies owned in whole or part by the Chinese government.
The first action Trump should take is completing his investigation into imported steel, because his initial bravado and subsequent delays have contributed to a surge of steel imports and layoffs.
Back in April, Trump initiated "Section 232" investigations into whether surging steel and aluminum imports are a threat to national security. The problem lies with China, which subsidizes production of steel and aluminum — and is making far more steel and aluminum than the world can use.
As the video explains, imports clearly are putting the United States at risk, as we need steel and aluminum to equip the military and repair critical infrastructure like bridges and the electrical grid.
The Trump administration broke its promise to release the reports by July 1; the investigations remain stalled. Commerce Secretary Wilbur Ross, whose agency is charged with conducting the investigation, said the release is being held up until tax reform is complete, an excuse that is full of rubbish.
The delay is making the imports crisis worse, as foreign steel producers are dumping as much product into the market that they can in an attempt to get ahead of the investigation.
As a result, steel imports are up more than 20 percent in 2017. Tens of thousands of workers have faced layoffs, including hundreds who lost their jobs in September at two steel plants in Pennsylvania.
Trump alone has the power to make things right for American steel and aluminum workers.
His administration initiated the investigations and can release them at any time; Trump then would have 90 days to decide how to respond. He wouldn't even need to get Congressional approval to do any of this — although he would find that he has support not only from Members of his own party, but from leading Democrats like Senate Minority Leader Chuck Schumer (D-N.Y.).
The question comes down to Trump's own priorities. Does he want to continue to hold off on these investigations, or is he willing to take action to hold China accountable?
China repeatedly has broken promises to reduce its industrial overcapacity. China knows it is making too much steel and aluminum — its admitted this and has pledged to address it — but continues to delay making any meaningful change.
So, while Xi has rolled out the red carpet for Trump, perhaps appealing to his vanity, it's in the interest of the president to remember who he promised to fight for once taking office.
It's up to Trump to send China the message that the United States no longer will tolerate an unbalanced trade system that puts American workers at such a big disadvantage.
Keeping his promise to safeguard American-made steel and aluminum is a good place to start.
The Alliance for American Manufacturing (AAM) is a non-profit, non-partisan partnership formed in 2007 by some of America's leading manufacturers and the United Steelworkers. Our mission is to strengthen American manufacturing and create new private-sector jobs through smart public policies. We believe that an innovative and growing manufacturing base is vital to America's economic and national security, as well as to providing good jobs for future generations. AAM achieves its mission through research, public education, advocacy, strategic communications, and coalition building around the issues that matter most to America's manufacturers and workers.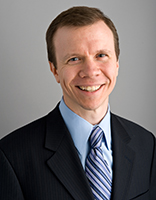 Scott Paul is the president of the Alliance for American Manufacturing, a unique nonprofit partnership established in 2007 by some of America's leading manufacturers and the United Steelworkers union. Follow him on Twitter at @ScottPaulAAM.