March 27, 2019
By Alan Tonelson
Of course it's a coincidence – but what a coincidence! The same week that the Special Counsel and the Attorney General have issued highly favorable reports about President Trump's alleged campaign collusion with Russia and related obstruction of justice charges, the Census Bureau has issued a monthly U.S. trade figures report full of evidence that the President's tariff-centric policies have resumed making progress toward one of his major promises to voters: bringing America's chronic, gargantuan, and growth- and jobs-killing trade deficits under control.
Even better, this trade deficit progress has come as the economy continues to grow – once again contradicting the economic conventional wisdom that trade deficits only shrink when the economy weakens and even falls into recession.
Today's trade figures (for January) revealed monthly improvements in the combined goods and services and China trade flows big enough to establish numerous multi-year bests and even a new all-time record. Moreover, they cleaned up some (but not all) of the short-term statistical noise created by Mr. Trump's recent levies on imports from China. This conclusion is clear from the large number of trade flows in which much better results in trade balances, and in exports and imports, followed comparably dismal results in December.
Let's start with the overall figures. In January, the nation's total trade gap narrowed month-to-month by the greatest extent (14.61 percent) since last March (14.84 percent). This drop-off came right after the biggest such increase in the trade shortfall (18.55 percent) since March, 2015's 35.63 percent nosedive.
The deficit in goods – which represent the vast majority of U.S. two-way trade, and which has attracted special attention from President Trump – experienced its biggest sequential decrease in January (10.10 percent) since March, 2016's 11.82 percent decline. And this plunge again followed an unusually big monthly increase in December – 12.30 percent, the largest since March, 2015's 21.35 percent.
At least as interesting, given the seasonality of much U.S. trade: The combined goods and services trade gap narrowed on a January-January basis for the first time (3.66 percent) since 2014 (5.27 percent). As for the goods deficit, its drop between the last two Januarys was only the first since 2016. But the magnitude was much bigger (2.77 percent versus 0.83 percent).
Also important: The January trade deficit progress came partly from stronger exports, not simply falling imports.
The January on-month export rise (0.95 percent) was the strongest since September's 1.52 percent. The increase in merchandise exports (1.31 percent) was also the biggest since September (when they advanced by 2.02 percent sequentially).
Yet the same kind of possible mean reversion was visible in these accounts as well. For the new export gains came right after the biggest goods and services export decline (1.88 percent) since January, 2016's 1.98 percent. And the merchandise exports increase also followed their biggest decrease (2.87 percent) since January, 2016 (4.11 percent).
As for imports, in January, the overall total sank sequentially by its greatest extent (2.56 percent) since November's 2.76 percent. And the goods imports monthly fall-off (2.97 percent) was the biggest since February's 2.38 percent.
Here, too, however, the January results amounted to sharp reversals of the December figures. For overall trade, December saw the biggest monthly import rise (2.36 percent) since February's 2.49 percent. For goods trade alone, the comparable drop was bigger (2.97 percent), but that result in turn directly followed a 3.45 percent sequential decline November.
The impact of Mr. Trump's trade policies is even more apparent from examining trade flows minus oil and services. Since the former is rarely the subject of trade diplomacy or policymaking, and liberalization in the latter is still in early stages, the remaining trade in non-oil goods represents the U.S. foreign commerce most directly influenced by trade policy decisions.
In January, the non-oil goods deficit (which RealityChek regulars know can be called the Made in Washington trade deficit) recorded its biggest month-to-month decrease (10.01 percent) since March, 2016's 10.93 percent. And revealingly, the improvement followed the biggest sequential widening of the non-oil goods trade gap (12.03 percent) since March, 2015 (27.52 percent).
Adjusting non-oil goods trade flows for inflation matters greatly, because these so-called real results are used to calculate the most widely followed statistics tracking the growth (or shrinkage) of the entire economy – the after-inflation gross domestic product (GDP). But the adjustment doesn't change the story significantly.
As with the non-price-adjusted data, the January drop in the real non-oil goods deficit (also 10.01 percent) was the biggest sequential decrease since March, 2016 (10.85 percent). But December's 12.40 percent monthly increase was the biggest since March, 2015's 29.55 percent.
America's bilateral goods trade deficit with China – its largest bilateral merchandise shortfall by far – in January hit its lowest monthly level ($34.47 billion) since June ($33.48 billion). In addition, on a January-January basis, this trade gap recorded its first decline (4.13 percent) since 2016's 0.64 percent. In addition, the January-January decrease in strongly seasonal U.S.-China goods trade was only the second since 2010.
This China deficit improvement came despite the lowest monthly level of American goods exports to China ($7.13 billion) since September, 2010's $7.11 billion. In addition, the scale of the January sequential export decrease (22.31 percent) was the biggest since last January's 27.92 percent.
Nonetheless, blaming the trade war and China's retaliatory tariffs on U.S. goods probably doesn't tell the entire story. After all, between the previous two Januarys – well before Mr. Trump's initial tariffs – U.S. goods sales to the PRC plummeted by 32.70 percent on month.
The China goods import figures do seem strongly trade war-related. American merchandise purchases from China in January ($41.60 billion) were the lowest since April ($38.23 billion). Much more revealing: The January-January shrinkage in goods imports from China (9.14 percent) was the biggest reported since 1985, when this data series began. Moreover, it was only the second such decrease since recessionary 2009 – when the fall-off was only 5.53 percent. (Between January, 2015 and January, 2016, such imports also fell – but by a much smaller 3.74 percent.)
Oddly, since manufacturing dominates U.S.-China trade, the huge global American manufacturing trade deficit actually rose on month in January – from $87.35 billion to $89.13 billion, or 2.04 percent. U.S. manufactures exports were down 5.10 percent sequentially in January, while imports were off by only 1.59 percent.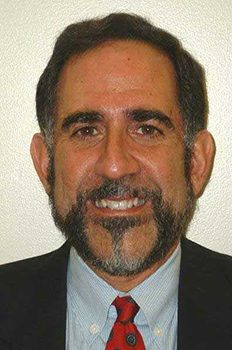 ALAN TONELSON
Alan Tonelson, a columnist for IndustryToday, is founder of the RealityChek blog (alantonelson.wordpress.com), which covers manufacturing, trade, the economy, and national security. He has written for many leading publications on these subjects and is the author of The Race to the Bottom (Westview Press, 2000).