President Trump took some potentially bold actions at the White House last month when he signed executive orders launching Section 232 investigations into steel and aluminum imports. But unless you are a trade lawyer with years of experience, you probably aren't quite sure what exactly a Section 232 investigation means.
Section 232 isn't used very often, but it's a powerful tool that allows the administration to determine if imports are having an adverse impact on national security — and if so, could lead to new tariffs or quotas to address the problem.
The Commerce Department hosted a hearing on the Section 232 steel investigation on May 24. To add context, here's a primer on what could come next.
What is a Section 232 investigation?
The Trade Expansion Act of 1962, Section 232(b) gives the Commerce Secretary the ability to investigate whether certain imports, or high levels of certain imports, pose a threat to national security. The Commerce Secretary has 270 days to prevent the investigation's findings to the president. And, if those findings show that imports threaten national security, the president has 90 days to decide whether to take action to restrict imports, including through tariffs.
Notably, the statute places no limit on the nature of those restrictions or height of the tariffs.
How has Section 232 been used before?
Since the U.S. joined the World Trade Organization (WTO) in 1995, Section 232 has only been used twice, on crude oil in 1999 and on iron and steel in 2001. But the Commerce Secretary declined in both cases to recommend the president take action.
But prior to our WTO membership, President Nixon used Section 232 to impose a 10 percent surcharge program in 1971 on all imports. And President Ford invoked Section 232 in a presidential proclamation in 1975 to raise licensing fees on petroleum products (although Congress passed legislation that year to prohibit the president for using Section 232 to establish minimum prices for crude oil without congressional authority).
Why did Trump decide to launch Section 232 investigations into steel and aluminum?
Let's start with steel. There is a global steel crisis, and it is because China's steel overcapacity is out of control. For years now, the United States and other nations have been pushing China to reduce its steel production, and China — which has admitted it has a steel capacity problem — has repeatedly promised to do something. China has repeatedly broken its promises; its steel production may have even increased in 2016.
China's steel overcapacity has led to tens of thousands of U.S. layoffs and dozens of steel facility closures nationwide. That has serious ramifications for America's national security. Steel is used in everything from tanks to tactical vehicles to aircraft carriers to other military supplies.
If America loses its ability to manufacture steel, it loses a vital component of its national security infrastructure.
If China's steel overcapacity continues to go unchecked, America's domestic steel industry will continue to suffer, and the U.S. military could find itself relying on potentially hostile nations — like Russia, or say China — for certain steel needs.
It's the same thing with aluminum — only maybe even worse. China's aluminum overcapacity is flooding the global market, leading to factory closures and thousands of layoffs, about 3,500 in the last 18 months alone.
There are just five American smelters left (down from 23 in 2001) — and there is only one U.S. manufacturer who can make the high purity aluminum needed for fighter jets like the F-35.
What are some of the constraints to Section 232?
If the Commerce Department recommends action and Trump does so, other nations could file a complaint with the WTO. The United States would likely cite a security exemption in response.
Why not take a more targeted approach?
We already have been doing that.
The United States has issued a series of tariffs on specific steel products in response to China's trade cheating— most of which went into effect under the Obama administration. But China's overcapacity continues, including because China is shipping its steel through places like Vietnam to avoid those tariffs.
China is playing the long game. It knows the U.S. will eventually respond to its trade cheating, but also knows doing so will take time (and a lot of money spent on legal fees by the companies and workers who file trade cases). China's end goal is to drag things out and capture market share, eventually putting rivals out of business.
What happens next?
The Commerce Department held its hearing on the Section 232 steel investigation on May 24, and has until Jan. 14, 2018 to present its findings to the president — although Secretary of Commerce Wilbur Ross has indicated it is moving on an expedited timeline.
On the aluminum front, a hearing is scheduled for June 22, and the department's recommendations must be issued to the president by Jan. 21. But again, it's likely to happen much sooner.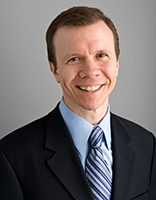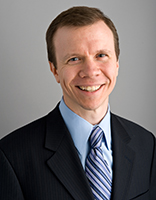 Scott Paul is the president of the Alliance for American Manufacturing, a unique nonprofit partnership established in 2007 by some of America's leading manufacturers and the United Steelworkers union. Follow him on Twitter at @ScottPaulAAM.