The May U.S. trade figures are no longer exactly new, having been released July 6. But with a big round of U.S. tariffs just imposed on China, and many more possibly on the way (along with automotive trade curbs that would affect most major U.S. economic competitors), they're still incredibly newsy. So here's a quick rundown of some highlights closely related to recent headlines, starting with the China figures.
>The enormous American goods trade deficit with China shot up by 18.68 percent sequentially, from $27.96 billion to $33.19 billion. The May shortfall was the biggest since January ($35.95 billion) and the increase was the greatest since May, 2016 (19.49 percent).
>The widening of the trade gap was largely driven by a 14.56 percent monthly jump in U.S. merchandise imports from China, to $43.80 billion.
>That level was also the highest since January ($45.79 billion) and the increase was the biggest since March, 2015 (30.33 percent).
>U.S. goods exports to China rose on month by only 1.69 percent, to $10.61 billion.
>Year-to-date, the merchandise deficit is running 9.92 percent higher than last year's rate – which resulted in a record $375.58 billion bilateral shortfall.
>Also, year-to-date, U.S. goods exports to China have increased by 7.79 percent, while the far larger amount of imports is up by 9.36 percent.
>The trade figures for another competitor in President Trump's cross-hairs, the European Union (EU) tell a different story. In May, the goods trade deficit with this grouping – labeled a trade "foe" by Mr. Trump – declined by 8.57 percent, from $14.64 billion to $13.39 billion.
>U.S. merchandise exports to the EU advanced by 4.34 percent sequentially in May, to $27.97 billion, and American sales to the group have been improving steadily since November. Indeed, on a year-to-date basis, they've improved by a healthy 14.02 percent.
>The merchandise deficit, however, has risen by 14.77 percent year-to-date as of May, with the larger amount of imports up nearly as fast: 14.27 percent.
>The U.S. goods deficit with Canada, another country that has drawn Mr. Trump's ire, nearly doubled on month in May, from $806 million to $1.50 billion. But because this shortfall has fallen to such low levels in recent years, largely because of reduced American energy imports, these figures now tend to be volatile.
>U.S. merchandise exports to Canada – still America's largest single country trade partner – increased 4.42 percent on month in May, to $26.81 billion, while goods imports rose by 8.53 percent, to $28.31 billion
>But although that import figure was the highest such monthly total since December, 2014's $28.83 billion, the year-to-date American bilateral merchandise deficit has plummeted by 40.78 percent, from $9.78 billion to $6.08 billion.
>U.S. goods exports to Canada year-to-date are up by 4.98 percent, as of May, and goods imports have risen by 6.02 percent.
>U.S. global trade flows set a series of multi-month bests and all-time records in May.
>The combined May goods and services deficit fell by 6.57 percent sequentially to $43.05 billion – the lowest such total since October, 2016's $42.64 billion.
>The goods deficit declined by 3.77 percent on month to $65.79 billion – the lowest since last August's $65.49 billion.
>On the services side, the May surplus of $22.74 billion bested the April result by 2.04 percent, and fell just short of the record $22.77 billion recorded in February, 2015.
>Total exports, which rose sequentially by 1.94 percent, to $215.33 billion, hit their fourth straight monthly record.
>U.S. goods exports, which increased on month by 2.62 percent, to $144.89 billion, set their third straight such record.
>U.S. services exports, which advanced by 0.56 percent, to $70.44 billion, set their 13th straight monthly record.
>U.S. non-oil goods exports (pre-inflation) in May climbed by 2.75 percent on month, to $129.98 billion, and set their third straight monthly record.
>U.S. current dollar oil exports inched up by 0.77 percent sequentially in May, to $14.18 billion – the second best performance on record after December, 2013's $14.27 billion.
>The immense American manufacturing trade deficit in May continued its march toward the $1 trillion-dollar annual mark, and a new yearly record.
>The May manufacturing trade deficit totaled $85.05 billion – its fourth all-time highest, and an increase of 8.95 percent sequentially.
>Manufactures exports improved on month by 4.89 percent, from $96.72 billion to $101.45 billion. But the much greater amount of manufactures imports increased even more – by 6.71 percent, from $174.79 billion to $186.50 billion.
>Year-to-date, the manufacturing trade shortfall reached $397.48 billion in May – 11.89 percent higher than the comparable level in 2017, when the gap finished the year at $929.14 billion.
>Year-to-date manufacturing exports have increased by 7.38 percent, but imports are 9.27 percent higher.
>America's trade deficit in advanced technology products also keeps heading to a new annual record.
>On month, the chronic shortfall in this category rose by 8.44 percent, to $10.32 billion.
>That increase brought the year-to-date deficit to $45.37 billion –32.62 percent higher than the comparable total last year, when this full-year trade gap reached $110.93 billion.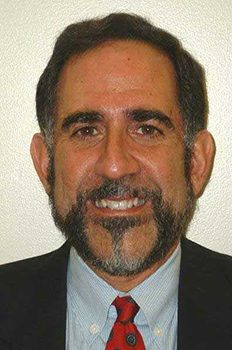 ALAN TONELSON
Alan Tonelson is Founder of the blog RealityChek – www.alantonelson.wordpress.com – which covers a wide range of domestic and international policy issues along with political and social trends.
For 18 years before leaving to launch RealityChek, Tonelson followed the impact of globalization on the U.S. economy, domestic manufacturing, and U.S. national security for the U.S. Business and Industry Council. This national business organization represents nearly 2,000 domestic American companies, most of them small and medium-sized manufacturers.
Alan Tonelson is a regular columnist with Industry Today.