Optimizing inventory brings manufacturers new levels of agility to thrive amidst lingering uncertainty. Balance starts with the factory.
By: Richard Lebovitz, President and CEO of LeanDNA
Even before COVID-19 arrived, inventory optimization was one of the most challenging aspects of manufacturing. Ensuring the right amount of inventory is on hand, when it's needed, is a complex process.
Globalization exacerbates vulnerability and makes true and trusted visibility hard to attain. Customer demand for greater customization drives product complexity, while expectations for ever-faster delivery rise every day. Competitive pressure never ends.
And the pressure to get inventory optimization right is enormous as the process hits on key performance drivers: financial metrics, customer satisfaction, and competitive advantage.
Then the pandemic hit. For all, inventory optimization and driving efficiencies went from nice-to-haves to business-wide mandates—and simultaneously became exponentially harder to achieve.
When uncertainty is the norm, balance is the key
With the onset of the global health crisis, some manufacturers experienced spikes in demand. Others saw demand completely evaporate. Many found their suppliers struggling. And most experienced the need to transition to virtual work environments and in some cases furlough employees.
Manufacturers are used to dealing with unpredictability. Fickle customers, geo-political disruption, natural disasters, supplier failure, market fluctuations and more are all well-known drivers of uncertainty. So, what is different now? This time, there appears to be no clear timeline for a "return to normal."
Before the pandemic, supply chain professionals recognized that not getting inventory optimization right was problematic. Too much inventory, and the balance sheet takes a hit. Too little, and customers are likely to find another source because product delays aren't an option. The goal: to strike the perfect balance that ensures production has just what it needs, when it needs it.
And now, in working towards establishing agility, there's a new issue that requires balance. Supply chain leaders are leaning in to the idea that uncertainty will be the norm and that it's time to accelerate strategies and tactics that enable agility and a quick and effective response to whatever comes next—a balancing act between proactive planning and real-time responses.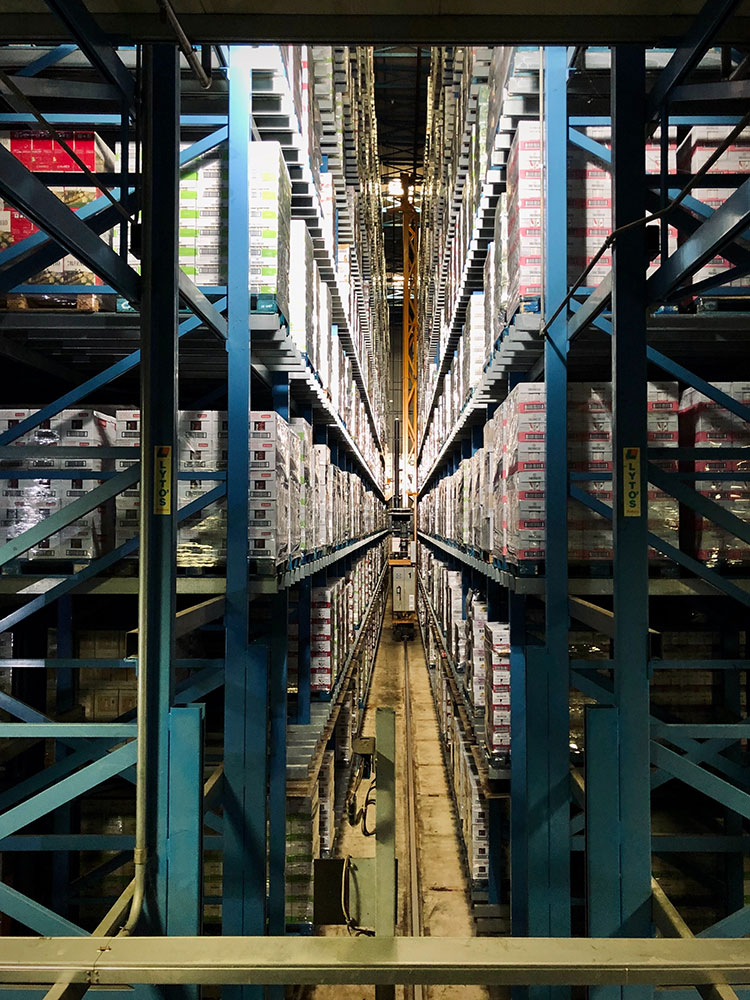 Inventory optimization at the factory level: The heart of agile supply chains and operations
The goal of optimizing inventory has been a focus of manufacturers for decades. Investments in technology solutions like ERP systems, BI solutions, demand-planning tools, and more have created new and valuable ways in which data is captured and analyzed. Each innovation brought organizations closer to the result they knew they needed, but not all the way to the goal.
Obstacles remain. Disparate systems, manual processes, siloed functions and too much data are among the most difficult to overcome. But supply chain leaders know that next level performance–the kind that will support business continuity through the pandemic and beyond–requires a new model that combines visibility, accountability, and the ability to make fast decisions. And focusing on the factory—where plans and disruptions come to life—is key.
When inventory levels and processes are balanced so precisely that the organization can pivot seamlessly in response to even the most unforeseen changes in demand, operational agility and supply chain resiliency are within reach.
The factory-first model that makes it all possible
When inventory and demand data is centralized, where all team members can see the same insights and communicate in real time, the information becomes the foundation on which operational command is built. This level of visibility enables supply chain and manufacturing leaders to get a complete view of performance, including trends, root causes, and actions being taken across the factory to reduce excess inventory and prevent costly shortages. Their teams can quickly take action on the most urgent operational issues they face in the factory at any given time, and create a clear game plan for hitting inventory goals.
As with all innovation, the model works best when people, processes, and technology work in concert:
All data living across the organization is consolidated and trusted. Information from ERP systems, spreadsheets, and anywhere teams have inventory information is combined into a single source of inventory truth. Teams know how the organization is tracking toward KPIs across all sites. And this step is pivotal: Agility can't spread if standardized data is not at the core of digital transformation.
Workflows standardize processes for supply chain teams. Everyone is performing the work that needs to be done in the same way, and in line with industry best practices, speeding change management and improving productivity.
Manual data is replaced with analysis and prescriptive inventory actions. Daily inventory updates, dashboards, and reports immediately highlight critical areas for attention and best courses of action, so teams can swiftly and effectively solve–and explain–whatever problem arises. This level of intelligence also enables teams to understand not just where they're facing shortages today, but where they're at risk of future disruption.
The results are compelling at the highest levels, with advances in performance that reverberate across all aspects of the business:
Working capital becomes available for other strategic investments
Inventory shortages are prevented
Operational command and crisp execution is embedded and standardized at every level
Customer satisfaction increases
Competitive advantage strengthens
Employee satisfaction, productivity, and retention rise
The effects of the global pandemic are still evolving. We can be certain, however, that whenever business returns to normal, the ability of manufacturers to be agile and resilient will serve them well. Making systemic, sustainable changes to inventory management and optimization is the key to navigating the steady state of uncertainty that will remain a reality.
Building supply chain and operational agility, as with most things in manufacturing, begins in the factory with rightsizing inventory. When a manufacturing operation has the supplies it needs, in just the right amount, when and where needed, the team is better equipped to act and prioritize when changes arise. With a focus on visibility and execution in the factory, there is no end to the opportunities to create sustainable value–for customers, partners and employees.
About the author
Richard Lebovitz is the founder and CEO of LeanDNA, the only purpose-built analytics platform for factory inventory management. Built by lean experts, LeanDNA empowers supply chain professionals to dramatically reduce excess inventory, deliver on time, and establish operational command.