August 5, 2019
By Sean Segal, COO, Generation USA
As we approach three consecutive years of U.S. unemployment rates hovering below 5%, employers across the nation are asking important questions about recruiting and retaining talented individuals. From the tech and healthcare sectors to manufacturing, employers highlight similar problems: finding employees with the technical and soft skills that match job openings and keeping employees retained to avoid costly churn that's all too common in the workplace.
While employers need to continue thinking critically about recruiting younger generations, there is a valuable, cost-effective, often overlooked population of workers who can play a key role in solving recruitment and retention issues: mid-career professionals.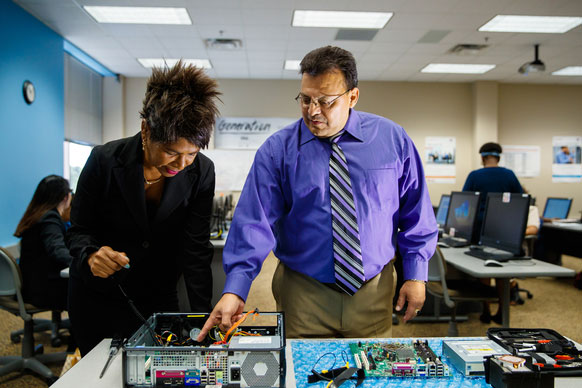 Mid-Career Employees: A Piece of the Puzzle
Mid-career professionals are individuals in their forties, fifties, and beyond who have decades of workplace experience. In the 1990s, adults aged 55 and above made up 12% of the U.S. workforce. In 2020, they are projected to account for at least 25% of all workers.
And, they bring a set of skills that employers want. They are often skilled relationship-builders, who can communicate effectively and with confidence. Mid-career workers have had time to develop leadership skills and a strong work ethic. A 2010 Cogito study also found that older workers' productivity was more consistent than that of younger workers.
Reskill, Upskill
Mid-career professionals often experience several challenges when they enter the job search later in life. For many, a job loss necessitates switching career fields into sectors that use new technologies. Succeeding in these fields requires new technical skills, such as training in computer or phone software applications.
In addition to the technical skills they need on the job, mature workers still require support in the job search and application process. Mature workers may not have written a resume or a cover letter in decades and will need coaching on how to best highlight their career path to market their new abilities.
An example is J.R., a veteran from Dallas whose 23 years of career experience had taken him from the military to manufacturing. J.R. wasn't sure where his career was headed when he saw a posting for Generation, a global nonprofit organization focused on employment training and reskilling. While the technical skills training helped him boost his confidence on the job, it was the emphasis on developing his soft skills that made the biggest impact.
"Generation reminded me of a lot of things I had put on the back burner. Like time management, really being persistent in what you're doing and sticking with it and getting the job done," he says.
In Concert: Employer Practices + Reskilling
In Duval County, Florida, jobs in the tech sector have grown 72.4% since 2001 and employers can't fill IT help desk roles with qualified candidates. At the same time, job openings in Jefferson County, Alabama in the healthcare industry are growing at an unprecedented rate and employers can't find workers with the necessary skills.
We've all heard about it: The skills gap.
In 2019, Generation created a new initiative called ReGeneration. ReGeneration recruits adults aged 40 and above to complete bootcamp-style training programs that prepare them to earn valuable credentials — in both tech and healthcare. More importantly, the program also provides professional career coaches to help with any challenges learners may face along the way — like online job search tools and strategies for networking, such as LinkedIn.
But hiring new employees can be costly and many managers believe they understand the costs associated with hiring, but few have full visibility into each cost category. Recruiting, as well as onboarding and training, contribute to nearly 40% of the total cost-per-hire. Turnover can lead to loss of productivity and can contribute to more than 50% of total cost-per-hire.
Recognizing reskilling is only one side of the coin, Generation is also working toward bridging the gap between the skills mature workers need to succeed and employer practices, with support from the Rockefeller Foundation, by developing tools like the "ROI estimator." The ROI estimator can calculate these costs for employers and provide solutions to make hiring processes more efficient. Currently, Generation is conducting an Impact Hiring pilot with employers to study what hiring and recruitment interventions can increase ROI.
A Solution to Retention and Recruitment Issues: "My Last Interview"
Generation programs have a 76% placement rate within 3 months of graduation and on average, graduates earn 2-3x more after graduation compared to their pre-program salaries.
For employers, hiring mid-career professionals who complete reskilling programs such as the programs offered by Generation means hiring high-performing employees who are eager to learn and grow in a company. It's this combination of a proven teaching methodology and reskilling, in addition to analyzing employer practices and feedback, that creates a curriculum that works.
Mature workers are only one piece of a strong and innovative human resources strategy. To remain competitive in today's economy, it's essential that employers continue to think outside the box and re-examine their recruitment, onboarding, and employee engagement practices.
After graduation, J.R. earned a new, full-time position at Stanley Black & Decker and sees a long-term future in his new career. "Honestly, I could see myself retiring here, possibly as a supervisor," he says. "I see this as my last interview."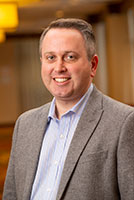 About the Author
Sean Segal is the Chief Operating Officer for Generation USA. In this role, he oversees programs across 12 cities serving more than 2,000 participants in four sectors: technology, healthcare, skilled trades, and customer service. Driven by a mission to empower young people to build thriving, sustainable careers, Generation is an independent nonprofit organization launched in 2014 by McKinsey & Company that provides employers with a pipeline of highly-skilled, motivated talent.
Contact:
sean@generation.org
usa.generation.org