Volume 25
| Issue 1
| Year 2022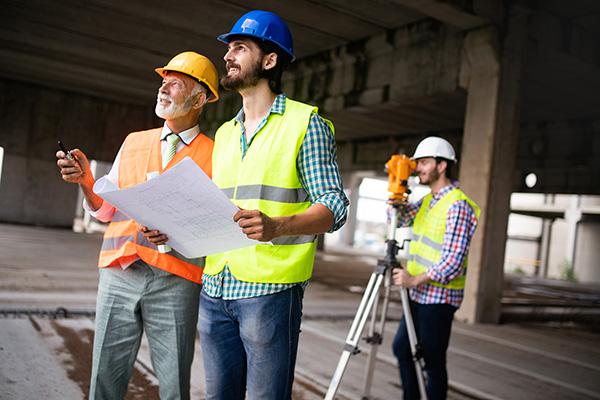 By Ben Breen, Managing Director, Asia Pacific, Global Head of Construction, Project Management Institute (PMI)
The roll-out of a new guidebook to the Infrastructure Investment and Jobs Act (IIJA) — colloquially known as the Bipartisan Infrastructure Law — marks a new phase in the United States' effort to rebuild its critical infrastructure. The guidebook is a roadmap to the funding available under the law to state, local, tribal and territorial leaders as they begin developing plans to spend $1.2 trillion over the next 10 years to improve the country's transportation systems and core infrastructure.
As if to underscore the urgency of this need, a bridge in Pittsburgh collapsed the very day President Biden was scheduled to visit the city to discuss the importance of infrastructure to the nation's future.
As the U.S. moves to address this critical need, it's worth asking not only which projects it should implement, but how it should go about implementing them. This resonated with me in the introductory letter to the guidebook written by Mitch Landrieu, the government executive responsible for implementing the law. The relevant passage reads:
"The President has been clear in his charge to me as we build a better America: make sure these programs get implemented without unnecessary bureaucracy and delay to rebuild America's infrastructure – while at the same time being good stewards of taxpayer dollars…"
Are we prepared to meet the standard set by the president?
It's a fair question. According to McKinsey, construction projects typically take 20% longer to finish than scheduled and are up to 80% over budget. When our organization, Project Management Institute (PMI), surveyed more than 40,000 Project Management Professional (PMP)® holders in the construction space, we found that 40% of global construction-related projects exceed original timelines and 73% end up over budget. Further, PMI's survey found that 72% of construction project managers experience project delays always or often.
Why is this the case? In part, these outcomes result from the industry's practice of low-price tendering and propensity for scope creep. Additionally, construction is among the least digitized industries globally and lags in R&D investment due to limited margins and general risk aversion. And, some of these issues are brought about from poor communication practices. Communication is particularly complex in construction as different stakeholders across the supply chain are required to collaborate, connecting cross-functional teams who may not even work for the same employer.
Labor shortages are also an issue. According to the National Center for Construction Education and Research, by 2031, 41% of current U.S. construction workers will be retired. PMI's 2021 Talent Gap report predicts that more than 61 million project management positions will be needed in manufacturing and construction by 2030 – a 13% increase over 2019. And that was before the infrastructure law – which is projected to generate 1.5 million jobs per year over the next 10 years – was even passed.
To address these challenges, the construction industry needs to move forward on two critical fronts. The first is technology. Although the industry is experimenting with technologies like drones, robotics, artificial intelligence (AI) and advanced analytics, the pace of adoption needs to accelerate. The industry would also benefit from exploring promising new technologies like the Internet of Things, high-definition surveying and geolocation, and 5G building information modeling.
A second focus should be on upskilling employees, particularly the project managers responsible for scoping, scheduling, and budgeting. Construction is a demanding industry subject to the vagaries of weather, supply chain disruptions, and a host of other — often uncontrollable — variables. It requires a well-versed project manager to bring the work in on time and within budget.
That's why our organization has developed the PMI Construction Professional in Built Environment Projects (CPBEP)™, a certification targeted specifically to project managers in the construction industry. The CPBEP is our first industry-specific certification and was developed with the help of construction specialists at the Lean Construction Institute (LCI) and Construction Industry Institute (CII).
The certification includes seven e-learning courses on topics such as scope and change order management, performance and materials management, and contract and risk management. There are also courses on critical "power skills," including communication – with a particular focus on overcoming cultural differences – and "interface management" – managing relationships and deliverables among multiple stakeholders on large, complex projects.
Six courses have been released so far, with the final course to follow shortly. Three of the courses include opportunities to test for a micro-credential, and a full capstone exam will launch this year based on the content in the seven courses to earn the full CPBEP certification. Each course provides PDUs (professional development units) to keep existing PMI and third-party credentials up to date.
As the U.S. begins the challenging task of rebuilding critical infrastructure, industry leaders must be committed to enhancing their digitization and upskilling efforts as we look to the future of not only these complex infrastructure projects, but the people who will bring them to life.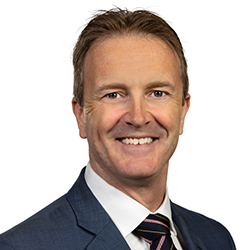 Ben Breen is Managing Director, Asia Pacific, and Global Head of Construction, where he oversees regional activity to ensure PMI can stay close to the needs of stakeholders and provide solutions that create value for individuals and organizations. Ben also represents PMI chapters in the region, allowing a like-minded community of professionals who share a passion to drive change in their organizations and communities to come together. Most recently, Ben spearheaded PMI's first industry-specific offering, Construction Professional in Built Environment Projects (CPBEP)™ to help individuals gain the skills and knowledge needed to transform the global construction industry.
Ben has a Bachelor of Engineering degree in building engineering from Victoria University of Technology in Melbourne, Australia, and currently lives in Singapore.