THE TAKEAWAY: This week's new Federal Reserve figures (May 2017) showed that real U.S. manufacturing production rebounded in April after a March decline with its best monthly gain (one percent) since winter-affected February, 2014's 1.11 percent. April's annual increase (1.91 percent), moreover, was the strongest since January, 2015's 2.58 percent – which was also impacted by harsh weather. Leading the April industrial comeback was the automotive sector, which saw its constant dollar output jump five percent – the biggest monthly improvement since July, 2015's 7.84 percent. Vehicles were the standout within automotive, as after inflation production soared by 8.02 percent on-month in April, their best month since a 12.38 percent increase also registered in July, 2015. Thanks largely to the automotive sector, price-adjusted output in the durable goods super-sector increased by 1.01 percent. That rise was its best since March, 2014 (1.03 percent). Largely as a result, the yearly inflation-adjusted durables output increase of 2.03 percent was its best such performance since January, 2015's 3.15 percent – which was weather-related as well. But manufacturing's solid April improvement was broad-based, as indicated by the 0.98 percent monthly gain in non-durable goods production – its best since November, 2014 (1.03 percent). Moreover, the annual inflation-adjusted non-durables production improvement of 1.73 percent was its best such improvement since October, 2015 (1.81 percent). Revisions to March and February manufacturing output numbers were slightly negative, however, as the sector's after-inflation output is still down by 3.58 percent since the onset of the last recession – more than nine years ago.
Here are the manufacturing highlights of the Federal Reserve's new release on April industrial production:
U.S. real manufacturing output regained its momentum in April following a March drop, with real output growing sequentially (by one percent) for the seventh time in the last eight months.
The gain was industry's best since the 1.11 percent on-month increase in February, 2014 – when the sector was recovering from a harsh winter.
Largely as a result, after-inflation manufacturing production in April also recorded its best annual increase (1.91 percent) since January, 2015's 2.58 percent – which also partly stemmed from a recovery from a slowdown due to unusually cold weather.
Leading manufacturing's April surge was the biggest (five percent) sequential increase in automotive production since July, 2015 (7.84 percent). And leading automotive was the vehicles sector, where constant dollar production jumped on-month by 8.02 percent – also the biggest such advance since July, 2015 (12.38 percent).
Thanks largely to automotive's performance, the durable goods super-sector saw its monthly price-adjusted production grow by 1.01 percent – the fastest pace registered since March, 2014's 1.03 percent.
In addition, durable goods' annual April real advance of 2.03 percent was its best such performance since the weather-affected 3.15 percent improvement in January, 2015.
But April's sequential manufacturing advance extended far beyond the durables super-sector, as its non-durables counterpart boosted its monthly real production last month by 0.98 percent. That growth rate was its best since November, 2014's 1.03 percent.
Non-durables' real annual output gain of 1.77 percent was its fastest since October, 2015's 1.i1 percent.
The only blemishes in these April Fed manufacturing data were the revisions. March's previously reported 0.38 percent monthly real production decline was downgraded to a 0.41 percent falloff and February's already downwardly revised 0.35 percent sequential growth is now reported as a 0.27 percent rise. The downwardly revised January on-month growth figure of 0.39 percent was upgraded to 0.40 percent.
Despite April's strong monthly results, American domestic manufacturing is still 3.58 percent smaller in real terms than at the beginning of the last recession – more than nine years ago, at the end of 2007.
Read the Federal Reserve release, Industrial Production and Capacity Utilization – G.17: https://www.federalreserve.gov/releases/g17/current/.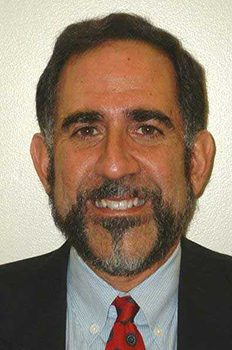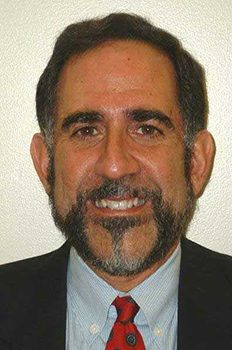 ALAN TONELSON
Alan Tonelson is Founder of the blog RealityChek – www.alantonelson.wordpress.com – which covers a wide range of domestic and international policy issues along with political and social trends.
For 18 years before leaving to launch RealityChek, Tonelson followed the impact of globalization on the U.S. economy, domestic manufacturing, and U.S. national security for the U.S. Business and Industry Council. This national business organization represents nearly 2,000 domestic American companies, most of them small and medium-sized manufacturers.
Alan Tonelson is a regular columnist with Industry Today.