How companies big or small can use specific tools and technology to better leverage their businesses.
In 2020, businesses and entrepreneurs were forced to respond to something that had never happened before, a global pandemic. And one thing that kept them alive was how quick entrepreneurs were to embrace technology as a tool to pivot their business, so it adapts to the demands of the time.
Technology helped business owners work faster, improve efficiency, boost productivity, expand their reach globally, and streamline their production processes.
Today, every facet of business has been touched by cutting-edge technology. This touch has transformed the business world to a point that any company hoping to rise or stay at the very top must keep the same pace with technology.
And if you want to know how your business can harness the power of technology to boost its performance in the market, then this article would point you in the right direction.
3 Ways You Can Use Cutting-Edge Technology to Boost Your Business
1. Use Technology to Improve Your Knowledge of Your Customer Base
It's impossible to build a successful business without a solid understanding of your target audience and their desires. And although in the past it was pretty challenging to figure out the necessary information about your target audience, technology has made it a lot simpler to find out exactly what your audience wants by simply analyzing the massive quantity of data collected every day.
Now, as an entrepreneur, you must avoid falling into the trap of believing you already know what your consumers want, even though you've worked in a certain field for a long time. Understanding your customer base would help you ensure that your business has what it takes to meet the ever-changing needs of its audience.
2. Use Technology to Increase your Business's Online Performance
Social media marketing plays an essential role in the survival of every business in the world. Digital marketing is an industry that's constantly developing, with intense competition and new methods and ideas emerging regularly.
To stay ahead of the game, your business must use digital marketing technology to:
Build Customer Relationships: Covid changed how businesses work; most companies had to re-strategize their brand-customer relationship with customer relationship management tools. Getting a great CRM solution would help you guarantee your brand's relationship with its customers.
Get a Strong Brand Name: One major contribution technology has made to business is that it has made it a lot faster and easier for entrepreneurs everywhere to get the best name for their business by using a strong business name generator. And sure enough, this has helped countless companies reduce their time to market.
Embrace Social Media Automation: When it comes to social media automation, keep in mind that you can't expect a program to handle everything for you. Although automating your posts is an excellent idea, make sure you take out time to respond to questions, publish something on the spur of the moment, and stay in contact with your followers.
Social media automation tools can help you keep an eye on your brand's performance on social media and also let you know which content and platform are best for your products or services. This way, you can stay up to date on the trends in the market.
Email Automation: The trick here is to make sure you've properly classified your audience. It's bad form to send the same identical email to everyone; the more personalized your emails are, the better the outcomes you'll get.
Implement Chatbots: Using chatbots is a wonderful method of improving your customers' user experience. Besides lowering what it'd cost you to have 24/7 customer support, chatbots also make it easier for customers to navigate your website, get quick answers to their problems and contact a live customer care representative.
Influencer Marketing: Influencers have helped countless entrepreneurs expand their customer base by using the trust they've built with their audience to endorse products and services. Using influencer marketing can give your business the social proof that'd help your company stand out as a genuine business that meets the needs of its audience.
So, don't hesitate to place ads on an influencer's page because those ads often generate a higher engagement rate than if your business had launched the ad itself.
Implement VR and AR Marketing: Several businesses are embracing virtual and augmented reality to provide multi-dimensional experiences that'll make their marketing more compelling to their audience.
And if your business is in an industry like fashion, furniture, architecture, where VR and AR would add that unique touch, then start using them because they'll enhance your customer's experience with your brand.
3. Use Technology to Get Highly-Skilled Workers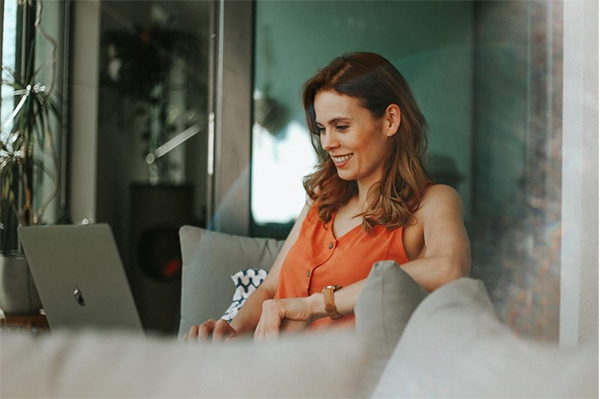 Even if you're a solopreneur, your company is only as good as the individuals that work with it. And that's why anyone starting a business mustn't overlook the fact that technology can help them get, and keep, the finest hands.
Thanks to technology, every entrepreneur can get hold of skilled professionals worldwide. Getting professionals from online recruiting sites, freelance platforms, and social media is a great way to meet the design needs, customer service, or even legal needs of your company.
Grow Your Business with Technology
Now that you've seen the undeniable role technology plays in business and how you can infuse your business with a digital touch that'll boost its efficiency and productivity, it's time to get your business moving on the tech path.
But while on the tech path, endeavor to keep your business up to date with evolving technology otherwise it'd be left behind like Blockbuster.