As furloughed COVID-19 employees return to the workplace, employers will leverage virtual technologies to retrain workers from a distance.
The COVID-19 pandemic wiped out nearly 40 million jobs dating back to mid-February. It didn't matter which industry, as millions of workers were either sent home, let go, or furloughed until further notice. In March and April, employers shed roughly 22 million jobs, and by April, the jobless rate hit 14.7%, a post-World War II high1.
According to The Wall Street Journal1, the unemployment rate was just 3.5% in early February, matching a half-century low.
Even with some jobs returning in June, the jobless rate reached one of the highest levels since the Great Depression. By comparison, the U.S. shed about nine million jobs between December 2007 and February 2010, a period that encompassed the 18-month recession triggered by the financial crisis.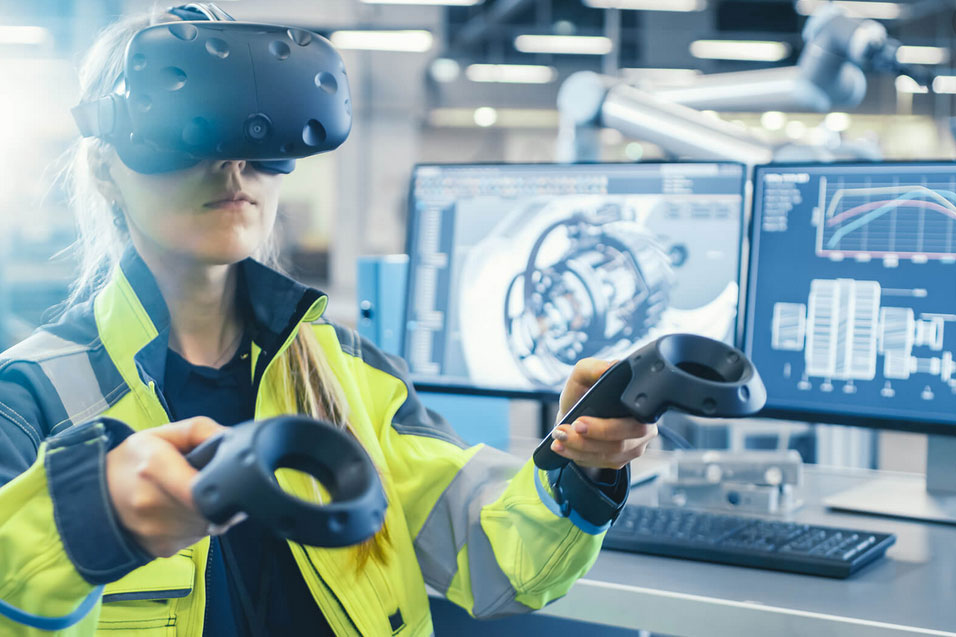 Keeping America Moving When Workers Are Home
Many service-level jobs today quickly moved from the office to the home office during the COVID-19 pandemic. While the quick transition was abrupt for many, today's digital workplace environment actually caters to a work-from-home environment. In fact, according to a scholarly NPR interview2, it is estimated that 37% of American jobs could plausibly be done from the home office, and this compares to an estimated 4% of people who worked from home before the virus.
However, a healthy portion of the jobs that were lost or furloughed during COVID-19 have already started to come back. The Wall Street Journal also points out1 that employers added 2.5 million jobs in May, the most in a single month on records dating from 1948, and the unemployment rate fell to 13.3%.
Using Virtual Technology To Retrain Employees
All that being said, social distancing rules will apply in the near term, and it is not known how long they will persist. Because of this, virtual technologies will continue to play an increasing role in not only helping some perform their jobs, but also in re-training some workers.
Virtual technologies such as Augmented Reality (AR), Virtual Reality (VR), and Mixed Reality (MR) allow for an interactive experience between people and a real-world environment where objects from the actual setting are presented and enhanced by perceptual information from a computer.
Recent survey data published in TechRepublic3 illustrates the increased utilization of AR/VR across the enterprise. Companies within technology, manufacturing, automotive, and aerospace and defense are prime examples of increased AR/VR use, and employee training and retraining is one area where AR/VR is expected to play a growing role.
The application and use of AR/VR in corporate training can increase engagement and knowledge retention levels. What's more, employees can receive proper training in a safer, more cost efficient format.
AR/VR enables employees to receive instruction through practical and virtual experiences. In fact, this method is gaining momentum for many large companies, and it offers an effective way to learn a variety of skill sets, or even sharpen existing skill sets. This is important especially for manufacturing workers who have been idle from plants for two or three months and are now being called back to their jobs. Studies have even shown that learning through virtual experience increases the quality of learning4 and even retention rates by 75-90%5.
In addition to business and soft-skills training, such as company protocols and procedures, and public speaking skills, AR/VR can offer training in high-risk areas such as safety and materials handling in a safer environment. For example, the oil and gas company, BP, used virtual training technologies to teach its employees start-up and exit procedures at a refinery in England.
As more companies bring back employees, virtual technologies such as AR/VR will be utilized more frequently to re-train on the critical skill sets they need in order to do their jobs effectively, efficiently and safely.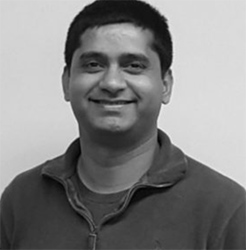 About The Author:
Dijam Panigrahi is Co-founder and COO of Grid Raster Inc., a leading provider of cloud-based AR/VR platforms that power compelling high quality AR/VR experiences on mobile devices for enterprises. Contact: Dijam@gridraster.com. For more information please visit www.gridraster.com.
Appendix:
1: https://www.wsj.com/articles/recession-in-u-s-began-in-february-nber-panel-says-11591636626
2: https://www.npr.org/2020/05/08/852527736/covid-19-forces-more-people-to-work-from-home-hows-it-going
3: https://www.techrepublic.com/article/91-of-businesses-already-using-or-planning-to-adopt-ar-or-vr-technology/
4: https://www.aacu.org/publications-research/periodicals/power-experiential-education
5: https://www.academia.edu/1969321/Active_Learning_to_improve_long-term_knowledge_retention