March 7, 2019
A regular review of your wrapping and packing methods is essential and a necessary part of ensuring your processes stay current and efficient. You might have the best pallet wrap and the fastest workforce, but if you don't check to see if your pallet wrapping processes are working, the reality is that your level of productivity may not be as efficient as you think.
Shaun Bryce of Melbourne Packaging Supplies provides some brief insights and general advice about how best to go about increasing efficiency within your warehouse when it comes to pallet wrapping.
There are several different ways to package your product and your productivity is often determined by how you pack and ship. The aim should always be to improve your productivity by eliminating waste and unnecessary stages in the production line. Reviewing your warehouse operations and packaging methods will help you to decide which pallet wrapping techniques will offer the biggest benefits for your business.
Stretch wrapping is a packaging technique that is both unique and adaptable to almost any industry. Stretch wrapping is particularly useful when there are multiple boxes to a pallet and the dimensions of the boxes vary, stretch wrap has the ability to effectively secure and contain the load irrespective of the pallet size. Using stretch wrapping techniques has the potential to make your workplace run smarter, faster and cheaper.
Here are a few tips to achieve this.
1. Consider A Pallet Wrap Machine
If you are experiencing higher volumes of pallet wrapping and are handling this process manually it may be time to consider upgrading to an automated system.
There are significant cost savings on warehouse labour when pallets are wrapped timeously and with minimal waste. Automation ensures perfect stretch wrap tension and consistency so you can manage your expenses on pallet wrap. In addition, this smart packaging solution reduces workplace injuries and the likely hood of costly human errors. While many organizations are put off by the relative financial investment, the pallet wrap machine will usually pay itself off it a relatively short space of time. Automation has proven to increase the efficiency of your warehouse operations and reduce expenses that are often associated with using manual labour.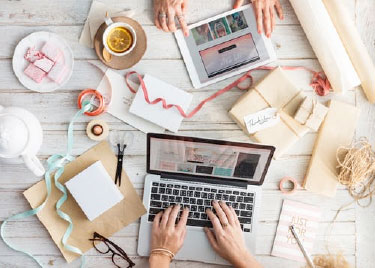 2. Use the correct wrap
The wrap you chose must compliment your processes and type of machinery. The perfect wrap will be one that efficiently and effectively serves the unique needs of your item. Different products will pack differently, and your items may need unique wrapping techniques particularly if you are dealing with products that are not the same dimensions, they may require different pallets sizes or may not be symmetrical. Several different types of speciality films can be highly effective for specific products. Using the right wrap eliminates unnecessary expenses that arise from excess material usage and labour costs spent inefficiently manhandling the packaging process.
3. Use the correct wrap technique
Wrapping a pallet correctly is far more important that it may seem. The correct stretch tension, consistency and type of wrap all play a role in making sure your items arrive at their destination and intact. Using the correct wrap technique reduces the risk of any downtime caused by transportation delays, warehouse disruptions and again labour cost in re-wrapping goods that are damaged because of poor wrapping techniques. Getting it right the first time is really an investment in your warehouse labours time.
4. Use a Top Sheet
If you are looking to save time and increase productivity the solution would be as simple as using a top sheet. A top sheet protects your pallet top from water entering and eliminates the time your labour spends on wrapping over the top edge of a pallet. Top sheets are simple, tear off solutions to an ineffective and outdated wrapping technique
How you package your product and the tools you use to do so are just as important as having an efficient warehouse plan and staff that have the expertise to manage the process. Attention to operational efficiency should be high on your list in order to minimise costs and maintain practical and efficient warehouse processes.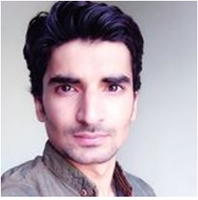 Mian Azhar
I began writing as a professional on my personal blog and then discovered my true calling, which is writing about technology, news and gadgets in general. I am a technical writer, author and blogger since 2010.