The warehouse of the future is not a dark cavern full of machines. It will be a lively place with technology to serve everyone's needs.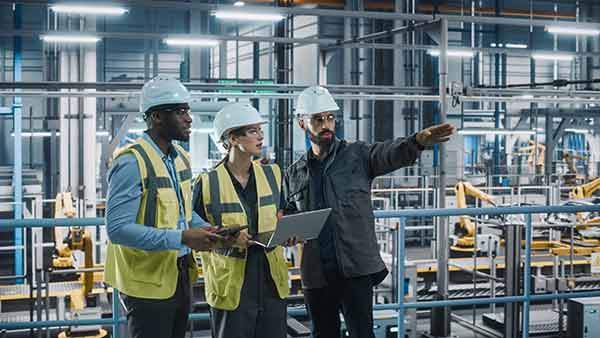 By Carl Schweihs, President and COO, PeopleManagement, a TrueBlue company
It's no secret that technology is changing the way warehouses work. From robots and cobots that can do repetitive work to artificial intelligence, machine learning, and internet-connected devices that improve the ability to produce products, track productivity and identify maintenance needs, automation is no longer the future – it is the present.
More warehouse leaders look to integrate technology into their operations each day. A 2021 survey of manufacturers by industrial staffing firms Staff Management | SMX and SIMOS Solutions showed that more than half were looking to automate parts of the facility in the next five years, with one-quarter planning to implement new technology as soon as possible.
With the surge in e-commerce not letting up, and demand exceeding supply in many industries, adding technology seems like the perfect solution. In many ways it is. However, many manufacturers often focus on cost reductions rather than productivity when they integrate technology into their warehouses. That usually means removing people but adding technology shouldn't mean removing jobs. Instead of focusing on what robots can do, companies need to think about what their people can do – and how they can make the most impact by working with new technologies.
The future of warehouse work won't be people versus machines, but people and machines. In the World Economic Forum's Future of Jobs 2020 report, 43% of businesses surveyed planned to move toward technology that will replace jobs, but the report showed that those moves could create up to 97 million new roles. It's trending to the point that the balance between people and machines will produce an even split in jobs by 2025. Technology will be essential, but so will people. The only difference is that they will no longer be doing only step-by-step work to move a product from one end of the warehouse to another. The idea that robots will ultimately end up replacing people is a false dichotomy that simply isn't backed up by data.
Instead, workers of the future will be skilled in both working with technology and in more intricate processes and functions. There's no doubt that automation and other technologies will be vital to manufacturing and e-commerce in the coming months and years, but people will still be essential to success in the marketplace. From expertise in systems and processes to complex tasks, companies need people who can make decisions and perform work that technology can't handle. And because no automated system can be online 100 percent of the time, actual humans will be there to pick up the slack.
Workers will need to be upskilled to learn these newly created jobs, of course, but that brings benefits for everyone. Offering workers opportunities to learn new skills will improve retention rates, morale and talent acquisition, and it will ensure that workers' abilities and knowledge will grow with the business and that warehouse work is a desirable career for more people. With so much in flux across the supply chain today, having people who understand both the technology and the manual processes to keep operations moving will give companies a crucial advantage in both recruiting and retention.
The jobs of the future are coming, but it pays to get started now. That begins with assessing the parts of the operation that lend themselves to automation and then discovering who among the current workforce should train on the new processes and equipment. That frees up workers who can learn new skills that will be mutually beneficial for employees and for the company.
Building a workforce that has extensive knowledge of the operation and can share it with others will reduce turnover, and the knowledge that these jobs are available (and attainable) can help in recruiting. In a tough labor market, that can be a difference-maker.
Currently, many companies turn to creative recruiting techniques or ask their staffing partners to help bring in contingent staff that can help meet business goals. These can address immediate needs but taking a step back from short-term labor shortages to focus on what will be best for workers and the business in the future is where companies will succeed.
Warehouse work is full of challenges, none of which are going away. But the jobs of the future will continue to evolve into more complex work that will improve both output and productivity. Future warehouse jobs will be a mix of complex tasks assisted by technology, existing roles supplemented by technology, and new jobs that will help with output and production by providing workers with new skills and finding new ways to help the business.
The warehouse of the future is not simply a dark cavern full of machines. It will be a lively place with workers using the knowledge and skills they learn from their companies' training programs to ensure that any technology added to the workflow is working well and serving everyone's needs.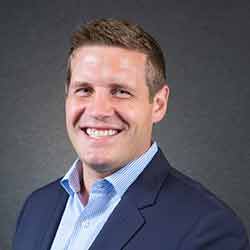 Carl Schweihs is President and Chief Operating Officer of PeopleManagement, TrueBlue's workforce management division specializing in onsite and contingent workforces. He leads three staffing businesses – Centerline Drivers, SIMOS Solutions and Staff Management | SMX, combining innovative, technology-based solutions with workforce strategy to help bridge talent gaps and prepare tomorrow's supply chain talent for the future.