November 1, 2018
Working in a warehouse can be an extremely rewarding career choice, but it can also be one which is plagued by accidents and injuries. It's here where health and safety are essential, and it could be argued that there's a much greater need in the warehouse than any other workplace. What is effective health and safety, however?
When working in the material handling industry, there will be considerations to make that will help to ensure your business is working efficiently, productively and also ensuring the highest level of safely. By considering the below aspects of your material handling business, you can see your business benefit in profit, success and stability.
Layout options
The layout and structure of your warehouse is an easy area of your business where you can capitalize on productivity through simply being clever with space. A poor layout in a materials handling area can be impractical and affect workflow, and although rearranging your layout may be time-consuming and disruptive, you will see an increase in output and efficiency once the changes have been made. Narrow aisles can maximize storage space, but bear in mind that you need to leave enough space for machinery to navigate the space safely.
Furthermore, have dedicated routes for foot and vehicle traffic. When your workforce is forced to cross each other, it can reduce workflow and has the potential to cause incidents. Therefore, reroute areas, have clear signs and paths and manage traffic flow to avoid potential problems.
Have the right equipment and technology
Having the right equipment and technology is absolutely essential to your business. Investing in new technologies can revolutionize the way your business works, and there is the added bonus that businesses will be more efficient and streamlined through embracing such technologies, even though there may be a hefty price tag at first. Vehicle mounted technology also saves time and can ensure your business is productive with its material movement output. Embracing energy efficient ideas and technology is another way you can easily reduce costs for your business; this can be as simple as maximizing on natural light through large windows and having portable heating and cooling units for temperature control.
Certain equipment requires training, so ensure your employees are properly trained to handle specific tools and vehicles. Forklifts, for instance, should be operated in the safest way possible. Operators must be qualified, appropriate clothing must be worn, and the equipment must be checked regularly. Furthermore, always drive the forklift at a safe speed, avoid hazards, and ensure your load is stable and secure. When your shift ends, park the forklift in a designated area, have the forks lowered to the floor, apply the brake and remove the key. You should never leave a forklift running when unattended.
Health and safety
Health and safety is a very important aspect to consider for both manual and automated handling of your goods. Full training should be given to all employees, so they are familiar with how to use any piece of equipment, and guidelines, labels, signs, and warnings should be utilized at all times. Appropriate clothing, and behavior when dealing with material handling equipment can help prevent unwanted injury, which can be costly in more ways than one for your business. You do not want a business with a reputation for mistreatment of employees, so devote both time and money to appropriate training.
How you store your equipment is also vital, so you need to ensure your warehouse storage application is efficient, safe and secure. Pallet racking typically contains multiple "bays," designed to hold equipment safely. What's more, pallet racking keeps your equipment stored and well-organized, reducing tripping hazards. To provide additional safety for pallet rack applications, wire decking should be used whenever appropriate. Wire decking is a sturdy alternative to wood decking, while meeting fire code requirements. Every warehouse needs to be organized so that hazards and accidents are limited.
Document everything
Documenting everything can capture any trends in your workflow, and offers an opportunity for you to capitalize on any changes or improve inefficiencies. Logging the hours every employee works can be an easy way to check on the overall productivity of the team. Recording everything in terms of physical handling can help you be aware of whether changes need to be made with the way you run your business; the less physical handling, the less chance for human error or injury. If employee tasks overlap, this will also be tracked and can be worked upon by documenting in this way.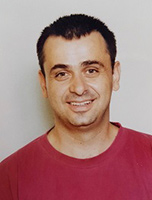 Alec Neufeld is a retired builder, now freelance writer and part-time general fix it man. He has strong opinions on the use of alternate energy and is also an avid sports enthusiast.