We most likely have all seen the following verbiage at some point: "WARNING: This product contains chemicals known to the State of California to cause cancer and birth defects or other reproductive harm." This short and not so subtle message is required under the State of California's "Safe Drinking Water and Toxic Enforcement Act of 1986," better known as Prop 65. You may have seen other words as well on wood products: "California 93120 compliant for formaldehyde phase 2." Soon, you will be seeing a new version that adds "… and TSCA Title VI compliant." These are just two examples of chemical-related regulations that directly affect product manufacturers. They are also examples of regulations that do not stem from the recent changes to the Toxic Substances Control Act ("TSCA").
Last year, President Obama signed the Lautenberg Chemical Safety for the 21st Century Act into law. This changed how the US Environmental Protection Agency will evaluate and regulate chemicals under TSCA. On June 22 of this year, the EPA released rules and guidance that were essential to full implementation of the new regulatory program. These "framework" rules have all been finalized, and EPA can begin its work. To better appreciate the impact of this new program, we need to take a step back and understand why these changes were enacted into law, and how the new program will interact with other regulatory programs.
TSCA has been the law of the land for more than 40 years. Yet, in all that time, EPA did not take action to regulate thousands of chemicals. In the absence of federal action, a number of states decided to fill that void. Some have laws and regulations that require reporting and provision of information concerning chemical use. Some have bans on the use of certain chemicals in specific products or applications. Different states having different requirements created quite a headache – and compliance burden – for industry. One of the goals of the Lautenberg Act was to create a uniform system of chemical evaluation and regulation at the federal level that would apply across the entire United States, and would result in consistent and predictable compliance requirements regardless of location.
So how will that work? EPA will first need to compile a list of all chemicals that are in active commerce. That will require chemical manufacturers and potentially chemical users, such as product manufacturers, to notify EPA of the chemicals they make and use. Then EPA will prioritize those chemicals, making a determination as to which chemicals need a complete risk evaluation because of the concern they pose, and which do not. The high priority chemicals will be subjected to a risk evaluation, and based on the findings, EPA will decide that the chemical is either safe or not safe, and if it is not safe, EPA will need to regulate or restrict the use of the chemical in some fashion. To create that atmosphere of uniformity and predictability, once EPA makes that final decision, generally, a state will not be allowed to regulate that chemical differently. Sounds simple enough.
However, as industry knows, regulation is never so simple. First, there are numerous exceptions to the provision that prohibits states from regulating differently, or as it is known in the legal world, "preemption." State laws already on the books, such as the aforementioned Prop 65, would not go away. State laws that only mandate reporting and do not actually regulate the use of a chemical also are allowed to stay in force. And there are more exceptions. Second, EPA isn't the only federal agency that regulates chemical use, and TSCA isn't the only federal law that affects chemical use. The Food and Drug Administration will still regulate those chemical-containing products under its jurisdiction, the Occupational Safety and Health Administration will still regulate workplace exposures to chemicals, and the EPA will still regulate pesticides – and the above-mentioned formaldehyde in wood products – under other statutes or sections of TSCA. Lastly, even the new TSCA program faces an uncertain future. A number of public interest groups have challenged all three framework rules in court. This legal process has just begun, and it remains to be seen how the legal challenges will affect the new TSCA chemical regulatory program.
So what is industry to do? Pay attention. Read the trade press. Check EPA's website. And be in touch with your trusted legal advisors. While a smoother, more predictable and uniform regulatory environment for chemical use will hopefully be in place in the near future, until that happens, vigilance is required to ensure that a manufacturer's use or import of a chemical does not run afoul of any restriction or regulation.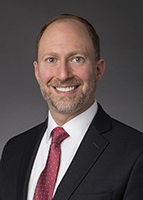 JUDAH PRERO is counsel in the Environmental group at Sidley Austin where he focuses on chemical management laws and regulations, including the Toxic Substances Control Act, Chemical Facility Antiterrorism Standards, the Occupational Health and Safety Act and the Clean Air Act's Risk Management Plan program. Judah has 20 years of government and private sector experience in environmental, health, safety and security law related to chemicals manufacturing, and those industrial processes utilizing chemicals.
This article has been prepared for informational purposes only and does not constitute legal advice. This information is not intended to create, and the receipt of it does not constitute, a lawyer-client relationship. Readers should not act upon this without seeking advice from professional advisers. The content therein does not reflect the views of the firm.