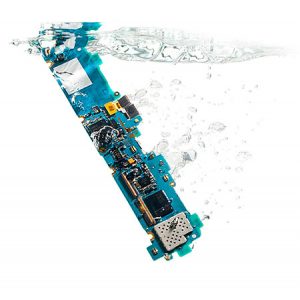 May 21, 2019
by Simone Maraini, CEO, HZO
The world is rapidly becoming more dependent on connected devices, whether it's the simple convenience of a smartphone or the mission-critical dependency on an autonomous vehicle. IDC estimates that by 2020, there will be over 30 billion connected devices, and 75 billion by 2025. The current investment in these devices is approaching $900 billion. To safeguard these investments, Fortune 500 companies and startups alike are turning to protective nano coatings to keep their devices online and operational.
The majority of electronic devices over their lifetime will be subject to varying environmental, industrial and in-home challenges including rain, humidity, salt fog and more. The result of this exposure will compromise device integrity, ultimately leading to failure and causing hundreds of millions of dollars in repairs, downtime and brand damage. For mission-critical applications, the net effect could even put lives at risk. Electronic device reliability and durability are no longer an option, but a requirement.
The recent growth in self-driving cars helps illustrate this point. As vehicles approaching full autonomy dependency on sensors, cameras and electronic navigation, brake and steering modules become a mandate for safe operations. Failure of any one of these devices could put the occupants of the car at risk. But this issue is not limited to a single industry, application, or product. For example, in the harsh environments of an offshore drilling platform, internet of things (IoT) devices provide real-time monitoring of critical equipment. In many cases, these devices are positioned in remote or dangerous places, making them difficult to service and manage via conventional methods.
The wide range of environments where IoT devices operate also needs to be considered. The humidity of tropical climates, the dust of a dessert or the gas emissions around a refinery present added complexity to sustaining operations. Traditional approaches to protecting electronics like mechanical seals have known limitations. Next generation thin-film solutions, often no thicker than a human hair, can meet the most demanding specifications. These solutions are affording greater manufacturing flexibility, lower total cost of ownership and greater product durability.
To understand the nature of protection afforded, the industry created the ingress protection (IP) standard. However, the standard only considers how well water is kept out of a device, and only clean water at that. Inevitably, seals break with use, adhesives give way and liquids ultimately get in. Thin-film nano coating solutions like those available from HZO, provide protection from the inside out. This unique process and approach performs well beyond the top industry IP standards, withstanding the toughest of conditions and the test of time.
The benefits provided through thin-film protection extend way beyond the reliability of the device itself to areas like cost avoidance, risk mitigation and incremental revenue creation. Take, for example, a smartphone. When subjected to the elements, the device is highly likely to fail – a situation that plays out hundreds of millions of times each year. When this happens, the manufacturer incurs various costs (i.e., diagnostic, logistics, repair). These failures also have an adverse effect on customer satisfaction, retention and brand image. In cases where the device failure results in injury or accident, the liability to the manufacturer could be considerable. Finally, the opportunity to sell downstream ancillary products (i.e., earbuds) and services (i.e., cloud storage, music, apps) are directly dependent on the reliability of the device.
As innovations drive the IoT industry, coating solutions must advance to meet manufacturers' changing needs. Next-generation polymers for protection, advanced application techniques like atomic layer deposition (ALD) and state-of-the-art processes capable of supporting operations at extreme scale are fast becoming the imperative. Only a handful of organizations today are positioned and prepared to meet the needs of the market when it comes to delivering commercial grade thin-film solutions, let alone willing to guarantee results.
For original equipment manufacturers (OEMs), original design manufacturers (ODMs) and contract manufacturers that deal with electronics, understanding the ins and outs of coating protection is integral to meeting the needs and expectation of the market. When looking for partners in this area, organizations should consider the experience of the supplier, domain knowledge, industry expertise, proficiency in material science, proven practices and processes, and finally, familiarity with next-generation coating equipment, preferably that they built themselves.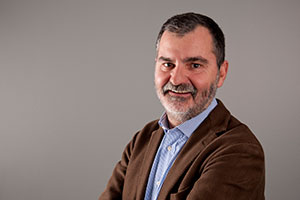 About the Author
Simone Maraini joined HZO in December 2014 to lead the expansion of HZO into Europe. Along with his strong financial and M&A experience, Simone has worked with leading manufacturing companies across several of HZO's target industries, including aerospace and defense. Prior to joining HZO, Simone was the CFO of Alenia North America, a prime contractor for the U.S. government, where revenues rapidly grew from $25 million to $320 million. He also held the same position for Global Aeronautica, a joint venture between The Boeing Company and Alenia Aermacchi. Simone earned his bachelor's degree in law from Universita La Sapienza in Italy and completed the Executive Management Program (AMP178) at Harvard Business School. He is fluent in multiple languages, including Italian, English, French, and Spanish.