Manufacturing organizations are finding new ways to improve recruiting efforts, saving time and money by better reaching top talent.
By Amber Ferrari, Marketing Communications Manager at Jobvite
The manufacturing industry has one of the highest turnover rates, making it so that recruiters are often faced with the task of hiring skilled workers while competing for a very limited talent pool. Constantly having a demand to fill the roles of hundreds, or in some cases, thousands, of new employees at once can be draining. To address this need, manufacturing organizations are finding new ways to improve recruiting efforts, saving significant time and money by better reaching top talent.
Like many other sectors, the manufacturing industry is on the path to job recovery following the loss of thousands of jobs this past year with the impact of COVID-19. With manufacturing jobs steadily on the rise – 53,000 were added in March – recruiters must be ready to fill manufacturing roles quickly and efficiently in the coming months. It can be a challenge to hire at volume, but by utilizing emerging talent acquisition technology, recruiters can communicate with candidates more effectively.
Taking advantage of intelligent messaging
Many manufacturing organizations struggle to attract talent for a wide range of roles, including skilled operators and technicians, assemblers, and plant managers. There is currently a shortage of candidates in these fields, with this gap expected to increase given less than 30% of manufacturing workers plan to take additional professional courses or continue their education compared to last year.
One recruiting trend seeing great success in the manufacturing industry is intelligent messaging via texting. Texting with candidates via talent acquisition software provides options to easily automate the job screening process via text and route applicants based on their individual qualifications. If a recruiter is seeking candidates with a specific skill, recruiters can have candidates identify their skills via text and intelligently lead qualified candidates to answer additional screening questions. Intelligent messaging saves recruiters significant amounts of time as those who do not indicate they have required skills can still be provided with more information on how to acquire the necessary certifications or schooling. For example, a candidate who is not qualified for one role might be qualified for other opportunities within the organization that better match their skill set.
It has been shown that nearly 70% of job seekers prefer to receive a text message during the hiring process over email and phone communication. Texting is less disruptive than screening calls and feels more personal to applicants, resulting in the highest read and response rates of all communication channels. Recruiters can take advantage of this technology available at their fingertips by fully integrating texting into their recruiting strategies.
Benefits of a shift in communication
One manufacturer, Hearth & Home Technologies, has seen a recent boom in demand for their in-home fireplaces and home products. With this increased demand, Hearth & Home has had to rapidly hire new employees to address this need. The organization has seen success using the intelligent messaging mentioned above, as they found that many of the candidates they wanted to reach did not have computers or did not use them frequently – but did have and use cell phones. By engaging with their candidates where they are on their mobile devices through text, Hearth & Home increased response rates nearly 50% above their traditional communication channels of email and phone calls.
While many recruiters are already texting candidates, often from their personal or company mobile devices or Google chat, often these chats are not tracked. This can cause quality candidates to be lost in the process. Utilizing a texting platform within a talent acquisition (TA) stack like Hearth & Home opted to do, allows talent acquisition teams to:
Protect their personal numbers and bandwidth
Track all text conversations and store transcripts within a candidate profile
Measure candidate engagement
Standardize texting to protect the organization brand and more consistently engage candidates
Text recruiting via a fully integrated platform enables recruiters to quickly source and assess candidates at scale. The advantages are evident, with 98% of mobile recruiting texts having a successful open rate. In comparison, the open rate for emails is just 20%.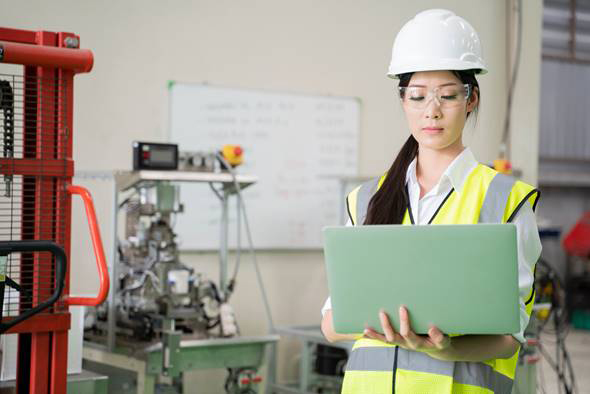 Creating a pipeline of talent
Recruiters must also build a quality talent pipeline in order to fill these roles with qualified employees in a timely manner. Many manufacturers are back to full operations as mentioned, making it key for their recruiters to have a talent pool to tap into as open roles become available and that demand continues to increase.
To create this robust pipeline of talent, recruiters should revisit past applicants to see if they may now be a fit for an open role. Managing an organized database of candidates sorted by location and skill set allows recruiters to create targeted campaigns for these individuals, keeping them engaged year-round. Intelligent texting solutions can round out this strategy, helping recruiting teams further nurture this audience via additional text campaigns plus job or event notifications.
As manufacturing organizations rush to fill roles with the recovering job market, it is crucial that recruiters find new ways to hire successfully at volume without letting quality candidates slip through the cracks. Implementing new technologies such as texting into the recruitment process to reach more candidates is a great first step towards building your talent.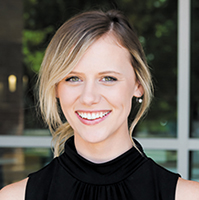 About Amber Ferrari
Amber Ferrari is the communications marketing manager at end-to-end talent acquisition provider Jobvite, where she works with sales and marketing on key initiatives as they pertain to brand, partnerships, employment branding, and recruitment marketing. For more information on Jobvite, please visit www.jobvite.com.