With the costs of buying, owning and running a car constantly on the rise, needing ways to save is a given for most. Whether you're looking to buy a new car, or simply a way to save money on a car that you already own, it can often be boiled down to seeking out the best deals in the current market.
Buying a car
As far as cost is concerned, cars can prove to be the second-largest cost a person can face, not least because of the cost of the vehicle itself even before insurance and tax. Dealers, such as Nissan Dealers Essex, often have deals on their websites or in-store for both new and used cars that can save thousands on the RRP. With the new Nissan Qashqai at only £284pm with a £1,500 deposit and 3-years of free servicing, and the Nissan Juke 1.5 DCI N-Connecta available at £179pm which ultimately saves over £7,000 off its new listing price, even a brand new car can be affordable.
For those wanting to save a little more, used cars can be just like new with a lower price tag. With high-quality vehicles and reliable expertise and advice available, you can buy a new car without any of the worry as to whether the deal really is too good to be true.
Insurance
After buying the car itself, insurance can be the next big bill you have to pay. It might be an obligatory purchase in order to be able to put your car on the road, but it's also one of the best and potentially easiest ways to save money when it comes to running your car.
Shopping around can be your saviour here, even if you've been with the same insurance company for years. Comparison sites such as Comparethemarket.com, Confused.com, Gocompare.com and Moneysupermarket.com all provide a quick, simple way to see what rates different companies are offering for your vehicle and circumstances. It's also been known that other companies not listed on these sites may call you in the days after your search with a cheaper, more beneficial rate than listed online, so a little patience can go a long way.
If you're set on staying with a specific company, however, it may be worth looking into any deals or haggling you may be able to do when the time for renewal comes around. Companies are usually open to haggling with regular, reliable customers, therefore it might be worth seeing what deals you might be able to get on your breakdown cover, for example.
Caring for your car
Something as simple as taking care of your car can reduce costs substantially, especially around the time of your MOT or service. While the cost of the actual MOT test being fairly affordable, it is often found that the repairs are what drives the cost up. Checking over anything that might be tested during you MOT before you take it to the test can often help you avoid a fail over something simple to fix. Check your seatbelts, wipers, lights, tires and anything else that you can check to ensure that your car will pass its test.
Many of the repairs needed to pass an MOT can be done yourself. With your vehicle's handbook by your side, lights and wipers can be replaced at home and tires can be rotated or changed, and with a little more mechanical knowledge, there are plenty of smaller repairs that you might be able to do yourself. But this isn't exclusive to your MOT. Keeping track of the state of your car can often save you money by avoiding heavy costs by finding a problem before it can reach the point of needing to visit a mechanic.
Adjust your driving
Perhaps the simplest of all the ways to save fuel, adjusting your driving can mean saving on not only fuel, but maintenance costs too. Something as simple as thinking about your road position can help you save by allowing you to drive more gradually and naturally, as opposed to slamming to a stop. Breaking gradually rather than suddenly not only helps to save fuel costs, but can also help keep a longer life for your brakes and cut down on maintenance costs.
Similarly, driving in the highest possible gear will save fuel, so long as you aren't labouring your car. Changing up gear earlier than you feel to be natural can also affect your fuel efficiency, and ultimately have you needing fuel later than usual. Changing gear early can affect your acceleration, but accelerating gradually can be just as effective with cutting down on fuel costs. The faster you accelerate, the more fuel is being pumped through your car. If you work up speed slowly, you'll use less fuel, and it'll ultimately be easier on your car too.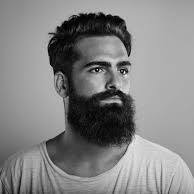 Damien Troy is an experienced and notable author, who loves taking on new challenges and writing across a huge range of topics -channeling his personal experience and expertise. When Troy isn't tapping away at his keyboard, creating his latest masterpiece, he can be found exploring new countries and cultures or burying his head in a good book.