In honor of National Safety Month in June, the WCCO Belting safety team compiled a list of the top ways safety is promoted at the company.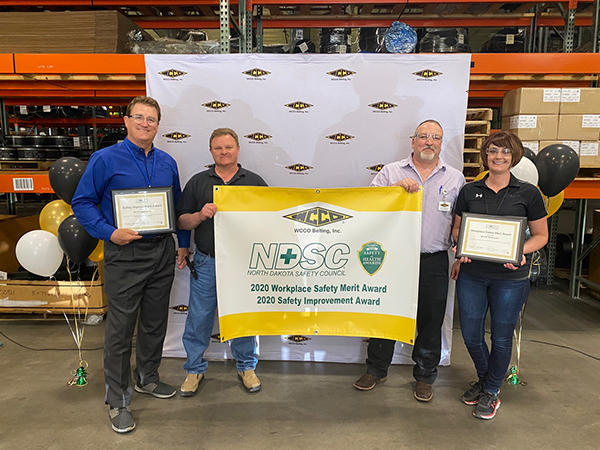 By Rod Koch, Vice President of Operations at WCCO Belting, Inc.
At WCCO Belting, safety is one of the most important aspects of our business. Keeping our employees safe ensures that we can remain productive and continue to support our customers worldwide in essential industries like agriculture, aggregates and recycling. Every day, we are looking at ways we can go above and beyond to guarantee that we are providing a safe work environment for our employees.
In honor of National Safety Month this June, our safety team put together a list of the top four ways safety is promoted and embraced at the company.
Treat every "near miss" as a learning opportunity and drive continuous improvement.
Understanding all aspects of safety on the manufacturing floor – and addressing and responding to potential issues – is one of the most important ways we keep our employees safe. At WCCO Belting, we treat every "near miss" like it's an incident and use it as a learning opportunity. We create protocols to help us avoid future incidents, and we update our employee trainings and our safety manual any time we get new information. Information willingly shared by our employees as part of shared ownership and responsibility rather than judgement and blame.
Continuous improvement is key to safety success. For example, we are currently working on job safety analysis, where we look at each process and find out where the hazards exist and how to avoid them. We also conduct bi-weekly safety audits, where we audit per OSHA 1910, walking the manufacturing floor while we audit so we can identify things before they become a "near miss." Further, every two weeks we have a team visit the production floor during every shift to monitor safety protocols and look for potential risks.
But we don't stop at what is only required by law. To take our safety efforts one step further, we also implement protocols that may not be mandated, but that we know will make a difference. For example, we have portable ladders that are OSHA approved so we can easily reach higher places on the production floor. While it isn't mandated, we paint the top part of the ladder yellow so it stands out. Additionally, all of our forklifts have a blue light that shines out in front and in back of them so anyone walking near knows a forklift is coming or going. These are two simple yet proactive safety measures we take to eliminate issues.
Implement an employee suggestion program and reward employees for safety.
Through our employee suggestion program, every employee is encouraged use their voice. Our unique program began in 2014, and since then, we have received more than 2,800 ideas and have implemented well over half of those ideas. Safety is one aspect of feedback we seek from our employees. To date, we have received nearly 350 suggestions involving safety, and we have implemented 87% of what employees brought to our attention. Most critical to the successful adoption of this program is acting quickly to implement, or, explaining to the submitter why implementation is not possible or ideal. Now, we are implementing someone's idea for how to make our workplace better or safer almost every day.
We also recently launched a new program to reward our employees for staying safe called the Safety Standout Award. Employees are considered for this award for a variety of reasons, including if they turn in a safety-related Kaizen idea, if someone identifies a hazard and tells us about it so we can review it and fix it, or if an employee is exhibiting safe behaviors like wearing their PPE, for example. We gather the names of those people for a drawing for gift cards, tickets to community events, or company swag.
Create a caring, safety-focused culture.
Recently, WCCO Belting was awarded the "Workplace Safety Merit Award" and "Safety Improvement Award" by the North Dakota Safety Council. Rick Halldorson, Senior Safety Consultant, spoke to the employees during a private award ceremony onsite. "There is a commitment to safety here, and that can only be manifested in the records you're hitting and the things you're doing because you as people, as workers in this establishment, care. You can't teach care."
At WCCO Belting, we care about our employees and, in turn, our employees on the manufacturing floor care about each other. In fact, we see our employees keeping eyes on each other and looking out for one another to ensure they stay safe, which benefits everyone. When you have a workplace where people are passionate about their team members and keeping everyone safe, you create a positive, caring culture of comradery and support. We believe this is due, in part, to the fact that we are a family-owned business and family permeates our culture.
Let your Employee Value Proposition be your guide.
The slogan of our Employee Value Proposition states, "Loving where you work begins with the people you work with." Our employees – from the leadership team to our manufacturing employees – embrace this and it shows. As Rod Koch, our Vice President of Operations and member of the safety team put it, "Working at a family-owned business, and with our family-oriented culture, everyone here is my work family. I care about the employees like family. I want the team to come to work and go home in the same shape. People don't want to work where they aren't safe, and keeping employees safe means people are more productive."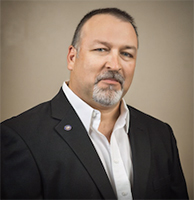 About the Author
Rod Koch, P.E., is the Vice President of Operations at WCCO Belting, Inc. Rod oversees facilities, equipment, maintenance and safety, and is responsible for quality at the production facility.
Contact:
Rod Koch, P.E.
Vice President of Operations
WCCO OFFICE +1 701 642 8787
rodney.koch@wccobelt.com
WCCO Belting, Inc.
Connect with us on LinkedIn | Like us on Facebook | wccobelt.com
1998 9th St North | Wahpeton, ND 58075 | USA