As the rate of e-commerce continues to grow as a result of the pandemic, the warehouse is quickly becoming the new storefront.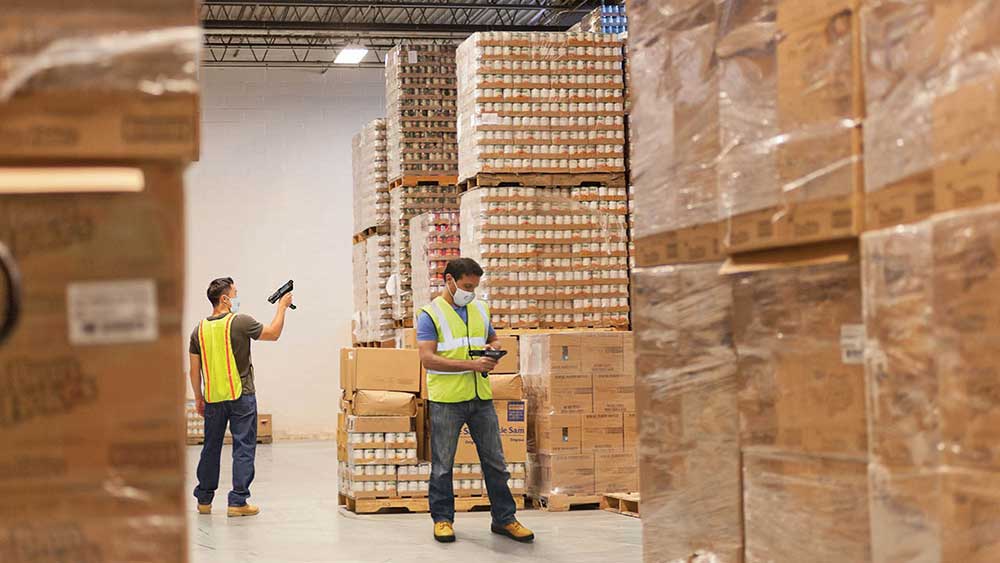 By Michael Maris, Director of Supply Chain Solutions, Zebra Technologies
The coronavirus pandemic has dramatically changed the face of commerce. As news about COVID-19 dominated the headlines earlier this year, millions of people began shopping in the only place they felt safe: their homes.
The change in behavior has been astounding. Growth in global e-commerce retail sales reached a jaw-dropping rate of 209% in April compared to the same period last year[1]. With retail stores closed and contagion fears running high, shoppers turned to their computers to purchase everything from toilet paper to toys.
The result is that today, computers have become the new retail show floor while warehouse shelves have become the new shopping racks and merchandise aisles.
SKUs Will Continue to Rise, and So Will the Pressure to Get Products Out the Door Fast
So how will this affect warehouses and distribution centers going forward? First, the number of stock keeping units (SKUs) – which has already been increasing in recent years – is likely to increase even more. And as the number of SKUs rises, so does the pressure to get these items out the door fast. In fact, many consumers today define "fast shipping" as same-day shipping, and four out of five consumers expect delivery the next day if they place an order by 1 pm.[2]
In many cases, companies are adapting to these trends using techniques like slotting, where products are placed in a manner that drives warehouse efficiency and increases inventory velocity. One strategy is to organize the warehouse according to the 80/20 rule in which 20% of the products that make up 80% of sales are placed in areas that minimize a picker's travel distance.
Companies are also turning to automation solutions such as robots to move orders from one place in the warehouse to another. In fact, when robots are involved in material handling, warehouse operators find that pickers are more productive, thanks to reduced travel time on the warehouse floor.
The Rise of the Micro-fulfillment Center
As consumer behavior changes, warehouse operators will need to reevaluate the way they approach fulfillment. Traditionally, warehouse operations were designed to ship big pallets containing multiple goods to one central retail location. As e-commerce grows, "piece-based" orders will replace many bulk transactions – and warehouses will increasingly need to ship a smaller number of goods to a larger number of locations. This requires a more micro approach to fulfillment.
Some retail companies are already turning a portion of their large warehouses into areas dedicated to micro-fulfillment. Many grocery retailers – whose online orders for pick-up and delivery have significantly increased in recent years – are also testing a micro-fulfillment approach. These retailers are turning to smaller, 10,000 to 20,000 square foot distribution centers that can be up and running in just months.[3] These centers keep personal shoppers out of the grocery aisles and in the warehouse, where they can fulfill orders 10 times faster than they can picking in stores.[4]
For grocery stores, the need to modify the grocery distribution model has become even more critical as online grocery sales continue to rise. In fact, online grocery sales just reached a new record of $5.3 billion and a 33% increase in orders in April.[5] That is after already record-setting sales this past March of $4 billion.
Processes from Picking to Loading Will Need to be Revamped
The movement to drive efficiency must extend beyond the walls of the warehouse as well. As shipments become more specialized and companies rely less on easy-to-load pallets, trailer loading becomes more complex and loading materials efficiently becomes a bigger challenge. Some warehouse companies have already turned to smart trailer loading solutions to help them load packages faster and maximize the number of packages they can fit in each trailer.
A smart loading approach starts by using technology to optimize resources such as forklifts to get packages to the right loading dock as efficiently as possible. Smart-loading technology scans those packages to calculate depth measurements and creates a wall-by-wall build profile for loaders while also calculating metrics such as load density, trailer fullness and load status for businesses. These solutions can also offer video feeds to help managers educate workers on best practices for lifting packages to reduce the risk of injuries.
To learn more about how technology is helping warehouse operators keep up with demand and improve operational efficiency, click here.
About Zebra: Zebra (NASDAQ: ZBRA) empowers the front line of business in retail/ecommerce, manufacturing, transportation and logistics, healthcare, public sector and other industries to achieve a performance edge. With more than 10,000 partners across 100 countries, we deliver industry-tailored, end-to-end solutions that intelligently connect people, assets and data to help our customers make business-critical decisions. Our market-leading solutions elevate the shopping experience, track and manage inventory as well as improve supply chain efficiency and patient care. In 2019, Zebra ranked #166 on Forbes' list of the World's Best Employers, and the company joined the S&P 500 Index. For more information, visit www.zebra.com or sign up for news alerts. Participate in our Your Edge blog and follow us on LinkedIn, Twitter and Facebook.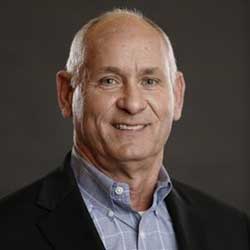 About the Author:
Mike Maris is recognized as one of the most astute leaders and trusted voices in today's technology-driven logistics industry. Mike enjoys a position as one of the global logistics industry's most respected technologists and in-demand business consultants. His insights and strategies are currently helping forward-looking organizations of all sizes transform their businesses by deploying creative, sustainable new technology solutions that solve some of the thorniest issues faced by many of today's most successful organizations.
[1] "Global Payments Trends," ACI Worldwide, 2020. https://go.aciworldwide.com/Global-Payments-Report?_ga=2.223544475.1423018717.1591044326-2122018108.1591044326
[2] "2020 Retail Outlook: Free and Fast Shipping Will Go Hand-in-Hand," My Total Retail, 2020. https://www.mytotalretail.com/article/2020-retail-outlook-free-and-fast-shipping-will-go-hand-in-hand/
[3] "Grocery Delivery Goes Small With Micro-Fulfillment Centers," The Wall Street Journal, 2020. https://www.wsj.com/articles/grocery-delivery-goes-small-with-micro-fulfillment-centers-11580121002
[4] Ibid.
[5] "Coronavirus drives online grocery sales to $5.3 billion in April smashing the record set in March," Digital Ecommerce 360, 2020. https://www.digitalcommerce360.com/2020/04/29/coronavirus-drives-online-grocery-sales-to-5-3-billion-in-april-smashing-the-record-set-in-march/