Manufacturers and industrial companies are looking beyond their business' digital façade, and at their foundations.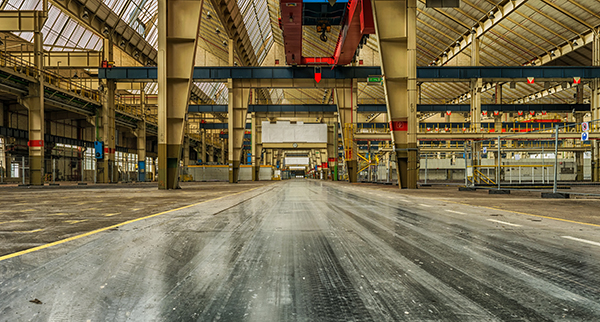 By Chip Register
Many companies that sell to other businesses (B2B) are not sufficiently prepared to take advantage of the Digital Renaissance that technology innovation has enabled. Instead, they're struggling with legacy technological debt. And in some cases, they're also burdened by organizational, process and even cultural debt.
How do you address that fast? Maybe start with the digital foundations of B2B modernization?
Magic shows
We're all familiar with customers now expecting to be able to buy exactly what they want, and with complete control. And they now expect to do so digitally.
Customers need to see complex configurable products in real-time, with complete accuracy and transparency. We expect a somewhat cliché, but very real Amazon-level ease of choice and transaction – even when it's for a seven-figure order.
The pandemic-fueled shift to digital everything has ramped up those expectations further. People want magical moments. And they want companies to make it easier to do business with them. That's putting unrelenting pressure on B2B organizations to compete on that basis.
Business leaders ask "How can we get the order right with fewer human interventions and more automation when every order is different? And how can we make money doing it, presuming we can get it right and perform the magic, rather than serving up disappointment?"
A digital renaissance
The B2B businesses that are succeeding are doing so because they realize that it's the customer experience in their sales process–sometimes even more than the products they sell–that is most important. These businesses are removing friction from their operations and offerings with cloud-based solutions that improve customer experience.
The B2B businesses mastering the digital renaissance and achieving B2B modernization answer yes to each of these questions.
First, are your third-party resellers, distributors, and channel partners equipped with self-service tools and resources to optimally sell products without contacting customer support? There's nothing worse than taking steps forward and being held back by your partners who don't follow.
Next, can you provide custom products and services? Can you deliver real-time quotes for custom orders? That includes tiered pricing and account-based discounts. Do you have the infrastructure to introduce new products at the run? Are your sales operations fully connected to the rest of your organization for fast and accurate fulfillment and billing? It's easy to say "yes" to this last one because that's the direction you want to go, but you're not there yet. But note that I said "fully" connected.
Getting the foundation right
Consider a company making high-end furniture that initially offers little in the way of customization. This is a real-world example, anonymized for the purpose of this column.
After getting the digital foundation right, they are fully automated, their customers – third-party designers and retailers – can configure thousands of possibilities in shape, fabric, and style.
Offering rich visualization, customers don't just see what they're ordering. They see ways to improve it. What would the item look like with a scrolled armrest or in tufted green velvet?
What's the cost difference between a five-foot settee with claw feet versus a six-foot chaise with straight legs?
They're not just buying–they're creating. They move beyond ordering a piece that is simply correct in terms of price and delivery date. They can envision the item that is right for their customers. And because they are shopping with a new level of confidence, order size often increases, boosting revenue. This is the true expression of digital commerce: It's not just software that lets people buy stuff online. It's an entirely elevated way of building a business.
Pricing is instant and accurate. And best of all, it gives customers a way to track every aspect of the sale, with no humans involved.
Automation has taken all the friction out of the transactions. Customers don't have to ask sales reps to chase down factory updates, shipping times or recalculate using a different fabric. It's available in real-time, with a keystroke.
That frees sales reps for higher-level thinking, paving the way for fast new product and service introductions, including subscription models that offer customers more flexibility.
Focusing
Leveraging Configure, Price, Quote (CPQ) applications means B2B companies can focus on better ways to meet their customers' more complex needs. They can work on introducing new products and services faster than their competitors. And with access to real-time dashboards, they can focus on the most promising opportunities, which lead to more sales.
Relying on these digital business experiences, rich in cloud-based solutions to help all aspects of B2B sales, companies can strive for their next breakthrough. They can offer products, and increasingly, solutions that expand their value in the marketplace.
Because companies know sales transactions are happening smoothly and with greater accuracy, they are free to find new ways to expand their value in the marketplace. That differentiates them from their competitors and typically lead to happier customers, increased revenue and enhanced loyalty. Such innovations are increasingly common.
Tire giant Michelin, for example, recently launched Maestro, a cloud-based platform that streamlines the links between service providers and fleets. And Bayer, the drug and agriculture company, has begun offering climate-predictive solutions along with its seeds.
B2B customers, always hungry for newer digital solutions, welcome that kind of innovation–and they are willing to pay more for it.
The more complex the product or service is, the more challenging it becomes to create a frictionless magical experience, especially as the world continues this shift from mass production to mass personalization.
The aim should be for companies to create these moments that matter with intelligent, integrated, and agile technologies. Next-generation business and technology services are powering the Digital Renaissance. Businesses need to transform their operations through unique, integrated capabilities in the technologies that underpin a modern foundation.
The companies that are getting that, are stepping into the digital renaissance and building on a digital foundation that will take them to a new level of B2B modernization.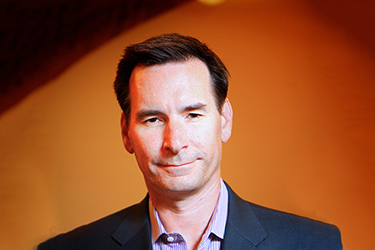 Chip Register is the CEO of Argano, and former Co-CEO of PublicisSapient. Prior to Sapient, he built and managed trading operations for a variety of financial and commodity services firms, including UBS, CIBC and Louis Dreyfus in North America as well as Essent Energie in the Netherlands. He is regarded as a pioneer in the early applications of large-scale data analytics and emerging technology.