Are you considering taking out a loan? Here is everything you need to know about the criteria you need to meet to do so.
What Criteria Sets Eligibility for Loans?
Loans can be very useful when you need to buy something that you can't quite afford.
The problem is that it can sometimes be very difficult to get loan approval if you aren't aware of the necessary criteria. It's important that you understand how likely you are to get approval for a loan before you start the process of applying. That's because, by being aware of if you are eligible for a loan, you will make it much easier to identify where, how, and what type of loan is the most likely to get approved. If you're thinking of taking out a loan for any reason, here are the criteria that will determine your eligibility and your likelihood of getting loan approval.
Your Credit History
The main factor that lenders will take into account is your credit score. They will look at your history of managing money, and if there are a high number of red flags, then you are more likely to be denied a loan. Working on your credit score to make it more positive is always a good step to take, but especially so if you are applying for loans. To improve your credit score, you should:
Register to vote
Get a copy of your credit report and check it for mistakes (these can be very common)
If you have credit with any companies ensure that this is paid back
If you do not have a credit history, start building one using this guide from nerdwallet.com
Avoid applying for a loan if you know that you are not eligible
Tackle debts, especially those enforced by courts
When it comes to eligibility criteria, your credit score is the single most important factor. It will determine what type of loan you are likely to be approved for, how much you will be allowed to borrow, and which types of lenders will approve your loan request.
The Loan Amount
When you apply for a loan, you have to remember that at some point, you will have to pay it back. Again, this will be linked to your credit history, and the healthier your credit score the more likely that you will be able to borrow larger amounts. The total that you will be able to borrow will largely depend on the lender that you choose and how long you will take to pay it back. Personal loans and business loans can work very differently. So if you're hoping to borrow money to ensure that your manufacturing business is up to date on the latest trends, that's going to mean a very different application process to a personal loan. Remember to never borrow more money than you know you need. Consider:
What the money will be used for
What the repayments are going to be
How long you have to pay back the loan
How much the total cost of the loan will be
Aim to borrow the least amount that you possibly need. This will make it less daunting to pay back. If you are unable to pay your loan, then you will encounter even more financial problems and your credit score will be very negatively affected.
The Type of Loan
There are lots of different types of loans available to borrowers, and the one that suits you best will have its own set of eligibility criteria. This will be very reliant on what you are using the money for. Emergency cash loans will be far easier to secure than long-term loans for big investments. With so many lenders available, you may find that the type of loan that you need isn't being offered by the lenders that you have been applying to. Always do your research into the type of loan that you need and look for those lenders that offer that type of loan. The smaller the amount that you borrow, the more likely that you will get approval, so don't apply for a large business loan if you simply need some emergency cash to get you through to payday.
The Purpose of the Loan
Another major factor in terms of your eligibility is what you plan to use the loan for and whether you need it. Entrepreneurs have found over the years that banks are now less likely to approve a small business loan, so it's worth knowing that there are alternatives. When you apply for a loan, the lender will almost always ask questions about the intended use of the funds. This is less likely to take your eligibility into account if you are simply taking out a short term emergency cash loan. However, for longer terms and larger loans, the more likely that you will have to answer a growing number of questions about your intent. Lenders are taking a risk on you, so they will want to know exactly what the loan is going to be used for.
Taking out a loan is easier than ever. With the wide range of alternative lenders available, both short term and long term loans are well within reach as long as you have a clear understanding of the eligibility factors and the potential reasons why you might be denied. Tackle your credit score and do your research into loan types, and your chances of approval will be much higher.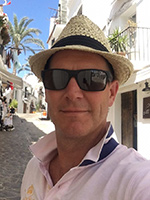 Dan Cormac knows how to make his money go further. A freelance financial journalist, Dan is passionate about personal finance. Whether you hope to escape the chains of debt, to save for a house, or to retire within a decade, Dan explores the most effective ways you can achieve your financial goals.