Manufacturers can get a few attractive benefits when adopting D2C and selling directly to consumers both online and offline.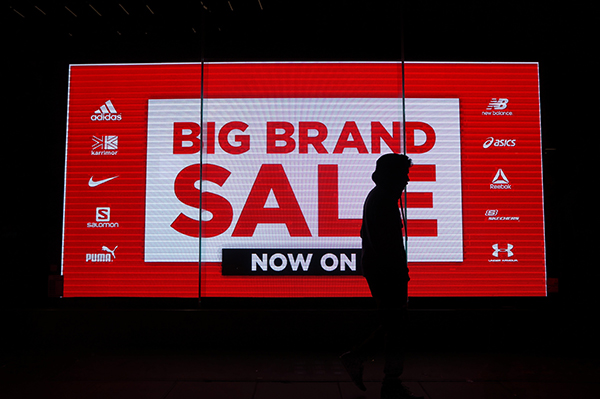 Before 2020 many manufacturers relied heavily on intermediaries to distribute their products. When the pandemic turned everything upside down, businesses were forced to find new ways to connect with customers. At this point, manufacturers realized that overreliance on distributors left them with no direct connection to consumers. It meant they couldn't appeal to their audiences and ask for support or offer any kind of help in return.
Manufacturers reacted by adopting the direct-to-consumer (D2C) model — both manufacturing and delivering products directly to end users thus circumventing traditional third-party distribution channels. Though this model was highly uncommon for manufacturers in the past, suddenly, apart from the benefits expected in the current situation, it offered perks for the long term.
Top 4 advantages of going D2C
Providing omnichannel customer experience
As a rule, D2C means being digitally-native and focusing on online shopping. However, today D2C brands also go offline and open physical locations to complement their robust online activities and create additional touchpoints for customers, be it showrooms, pop-up stores, or full-fledged retail shops. By investing in retail software development, they are able to meet customers where they are and provide a unified experience across all channels.
Overcoming partner limitations
When going D2C, manufacturers can build their own online and offline sales channels. This way, in addition to end-to-end control over production, they can finally display the entire product range via their website and showcase products in the best light.
A D2C model also allows brands to control their selling prices and set them at the level reflecting the product's true value. At the same time, they can decide to discount some products if needed. What's more, such brands can keep all their profits when they sell directly to customers as they don't need to pay commissions and provide wholesale discounts.
Nurturing customer loyalty
Once manufacturers have direct connection to their customers via several channels, they can capture and accumulate valuable data and use it to better understand their audiences and provide them with personalized experiences.
Such innovations as AI can significantly facilitate personalization efforts. AI can spot patterns in customer behavior and by reacting to certain triggers, automatically deliver corresponding actions, like providing dynamic recommendations or relevant content and targeted marketing campaigns.
What's more, it becomes possible to ask customers about what they need, what they like, and what their main pain points are, and use this feedback to provide better experiences.
Experimenting
Direct connection to customers provides an opportunity to test new products and get first-hand feedback on their quality and reception. This way, it's possible to quickly iterate and finally put a perfect product into mass production. It gives a great boost to innovations that are implemented with customers in mind.
How to go D2C
When manufacturers shift to delivering individual items instead of shipping pallets, it entails an overwhelming organizational change. For this reason, they may want to keep traditional distribution channels and complement them with D2C as an additional channel for increasing brand awareness, having a direct connection to customers, and controlling sales during disruptions.
Choose the right technologies
When going D2C, manufacturers need to evaluate the tech stack they have and consider upgrading it if it can't support both wholesale and D2C operations.
It's crucial to adopt ecommerce software that allows creating storefronts and integrating payment systems, inventory management, and customer relationship management tools. Think Magento for enterprises and Shopify or WooCommerce for smaller companies.
A CRM can be adopted in case of a rapidly growing number of customers, who require customer service and tailored experiences across different touchpoints. CRMs can accumulate data on customer behavior and provide a 360-degree customer view, help orchestrate customer journeys, and personalize their experiences.
Create multiple sales channels
A branded website is a bare minimum for D2C sales as it allows making products accessible to large audiences and showing the entire offer accompanied with exhaustive product information. If there's no access to substantial IT help, it's possible to build a website on top of a ready-made CMS or ecommerce SaaS.
Overall, it makes sense to stay on big online marketplaces, like Amazon or eBay, partner with carefully selected franchisees, or even open brick-and-mortar locations. If it's not possible to open full-fledged offline stores, showrooms or pop-up stores can alternatively present new collections or be used for testing new products.
Resolve a channel conflict
To avoid or mitigate possible channel conflicts, you can do the following:
– Communicate your plans about going D2C to your distribution partners, explain your vision, and discuss possible scenarios suitable for all the parties.

– Offer a different mix of products for different channels and run promo campaigns during different periods of time for each channel. It gives customers a good reason to visit all available channels and make purchases using each.

– Let certain partners offer discounts from the suggested retail price.

– Use D2C to experiment with products in terms of their demand and price and offer bestsellers to your distributors.
Are you ready to add a D2C channel?
In the times of stability, D2C can be just one more channel that lets manufacturers increase their brand awareness and accumulate customer data necessary to improve products. However, during the uncertainty or disruption like the present pandemic, it provides the only opportunity to reach out to customers and maintain business operations.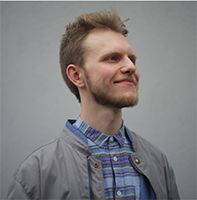 About the Author
Andrey Koptelov is an Innovation Analyst at Itransition, a custom software development company headquartered in Denver. With a profound experience in IT, he writes about new disruptive technologies and innovations in artificial intelligence and machine learning.