Important Considerations to Make for Road Transportation of Containers
Containers are usually used in cargo transportation. This is especially if you imports and exports of goods across different countries. You definitely will be required to undertake container transportation along the road. For that reason, there are important considerations to take note of in order to ensure successful road transportation of containers.
One. Characteristics of highway container transportation
Container transportation is inseparable from road transportation because it is an end transportation mode of the process. Whether it is sea transport, rail transport, or air transport, road transportation of containers is required at some point especially at the beginning and at the end of the journey. It offers connectivity to other modes of container transportation. Here are key advantages and disadvantages of container road transportation.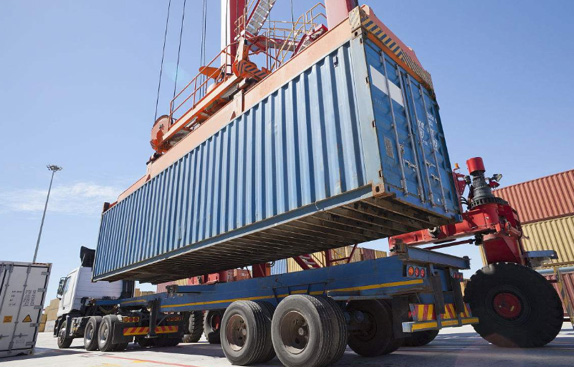 Advantages of road transportation for container
You cannot avoid container road transportation in the course of importing and/or exporting your goods. This transportation means has the following advantages:
It reduces the circulation of goods and improves transportation efficiency
It is flexible and convenient
It's fast in the short and medium distance
Disadvantages, compared to sea and rail transport:
Despite its usefulness in the container transportation process, the road transportation of containers has certain drawbacks as listed below:
Small handling capacity
High energy consumption and pollution
High cost compared to sea and rail
It is affected by road conditions
Two. Important Things to Take Note in the Road Transportation of Containers
In your search for reliable road transportation for containers, there are a number of things that one should take note of as follows:
1. Choosing the right container for the transportation
There are various kinds of containers that are commonly used in road transportation. These are:
General cargo container suitable for most kinds of cargo, electronic equipment, chemical supplies and medical equipment among others
An insulated container, which is moisture proof and insulated in its design
Reefer containers used for the transportation of meat, fruits, vegetables, and so on.
Aired container meant for fruit, vegetable, etc. These don't necessarily need low temperature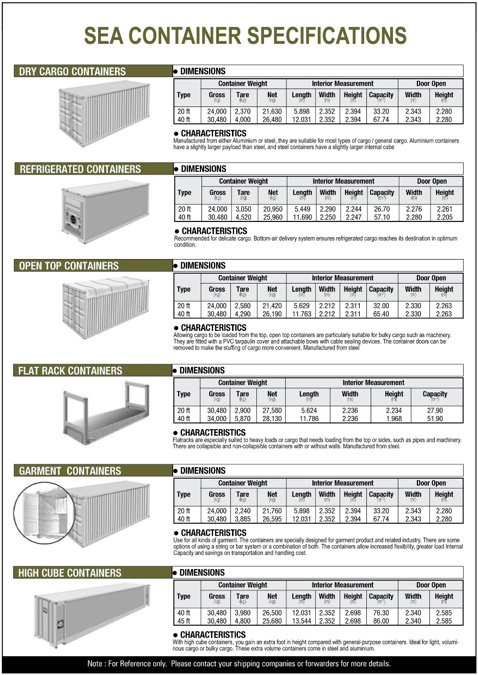 Over and above that, there are special-purpose containers that can be chosen based on the need. They include:
ISO tank container used for chemical liquid or dangerous liquid
Flat rack container
Open top container
Car carrier container
Animal transport container
Garment on Hanger for transporting clothing
Dry bulk container for powder transportation
2. Choosing the right vehicle for container transportation.
Once you have chosen the container for your road transportation, the right vehicle choice should also be made to take up the container safely and securely. Here are some of the common vehicles to choose from:
Different vehicle for container transportation
Container chassis is the commonly used means of container transportation by road. It has a lighter weight, a simple structure and most importantly, an easy to maintain option. This type of vehicle is commonly found and used in the terminal or railway freight yard. Different kinds of container trailers have different advantages and disadvantages.
Over and above the commonly used container chassis, here are two kinds of trailers used. Here, you don't have to use additional loading & unloading container equipment (Such as forklift, container crane) in your yard. They include:
One. Container Tilt Trailer
The vehicle basically offers a simplified way of loading and unloading containers.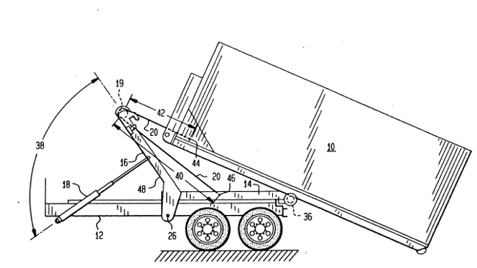 Two. Container side loader trailer
It comes with cranes and/or lift modules on the trailer chassis to facilitate the loading and unloading of containers by the sides.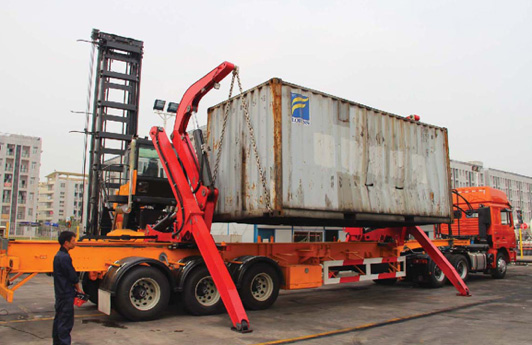 Reference: What is a container trailer (https://www.anstertrailer.com/what-is-container-trailer-designs-specifications/)
3. Packing requirements for general cargo container
Preparation for container road transportation requires that you make sure that the following requirements are met:
Neat piling up and reasonable placement between goods
The use of pads to prevent goods from damage against container walls and floors
Firm tying of all goods to prevent back and forth movements
Making sure that the bottom of any box used is evenly stressed
Consider packaging strength and see whether additional reinforcement is required
It is your responsibility to make sure that proper packaging of your property is done before the shipping container company comes to load and transport it. Packaging should be done in new boxes or carriages where applicable.
4. Tips for loading and unloading container on the vehicles
The success of the road transportation of containers does not depend on one aspect of the process. It is a combination of all the factors that define the process at each stage. Sometimes, you need to load the container on the vehicles by crane in your yard and that is why the following details must be observed in the process: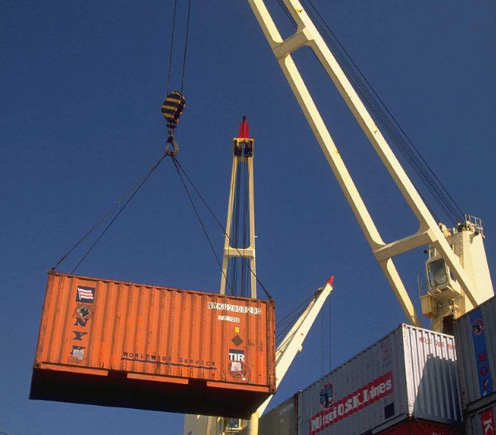 Ensure that the loading and unloading of the container is conducted based on the stipulated safety rules and guidelines
All active parts and accessories of the containers must be properly fixed before getting started with the transportation process.
Make sure that you use at least 2 pieces of steel rope or chains to tie-down the containers
Use ultra-high slings to load and unload ultra-high containers to avoid accidents that could damage the cargo
Avoid quick steering during loading/unloading to enhance safety in each of these procedures.
Conclusion
The road transportation of containers is inevitable whether importing cargo or doing exports abroad. This means of transport provides the connection between the source and the destination of cargo with other modes of transportation such as the sea or rail transportation. Therefore, its use and application are very much-needed in the cargo transportation industries. Owing to its importance, all stakeholders must play their roles to ensure a safe transportation process of containers by road. Discussed in here are some of the things to take note of, and important tips to apply for a successful road transportation of containers.