Why federal action, notably related to PFAS wastewater treatment, appears likely under the Biden administration.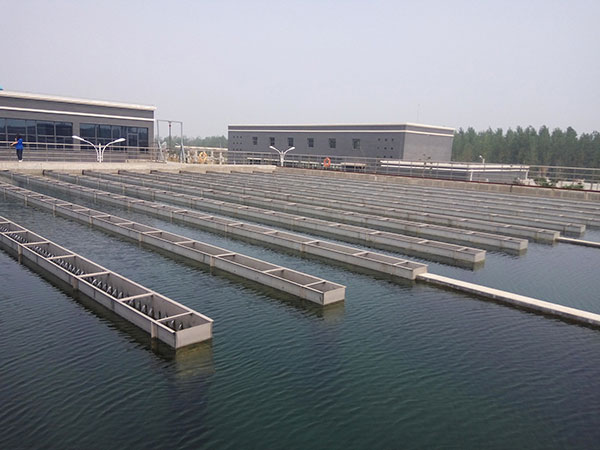 By Ally Cunningham, Sarah Lintecum and Matthew Walker
2021 was already looking like a big regulatory year for PFAS – per- and polyfluoroalkyl substances used for decades in everything from nonstick cookware to stain-resistant fabrics. But 2020's final weeks point to a particular focus when it comes to the so-called "forever chemicals" – as well as tricky questions related to PFAS remediation.
A focus will be wastewater treatment, a frequently overlooked, but critically important part of daily life that involves businesses across the country, cash-strapped local governments and, of course, Americans who get water from public sources. For at least those first two groups, PFAS control of wastewater will become a hot topic, thanks to a convergence of federal factors.
During the presidential campaign, Joe Biden's campaign pledged to designate PFAS a hazardous substance. Then came news of Biden's pick to run the Environmental Protection Agency, a North Carolina official who reportedly led one of the most aggressive responses to PFAS in the country.
Perhaps as significantly – and crucially on the wastewater front – the outgoing Trump administration in late November continued its own regulatory focus on PFAS by announcing initiatives to address PFAS in wastewater.
Big PFAS in Wastewater Developments
On November 30, the EPA issued a memorandum detailing an interim National Pollutant Discharge Elimination System (NPDES) permitting strategy for PFAS in EPA-issued permits as well as information on developing analytical methods for testing wastewater. As EPA Administrator Andrew Wheeler noted, "For the first time in EPA's history, we are utilizing all of our program offices to address a singular, cross-cutting contaminant and the agency's efforts are critical to supporting our state and local partners."
The approach doesn't go as far as some critics would like or set enforceable limits, but it directly affects Massachusetts, New Hampshire and New Mexico, states where the EPA has permitting authority, as well as the District of Columbia and most U.S. territories. Further, the EPA recommended sharing information on permitting practices, meaning other states will likely take a page from the guidelines.
That's significant given that PFAS efforts have gained traction for years across the country and continue to do so. PFAS has even generated headlines of late in part because of how the chemicals reportedly relate to both COVID-19 symptoms and vaccine effectiveness.
What Local Governments and Companies Should Expect
Even if it takes a while for the EPA to declare PFAS a hazardous substance, the trickle-down effect of the November 30 memorandum could be substantial. The EPA strategy advises permit writers to consider including PFAS monitoring and best management practices at facilities where these chemicals are expected in stormwater as well as wastewater discharges. This would include discharges from publicly owned treatment works (POTWs).
Stormwater control will be particularly tricky. Stormwater discharge from industrial facilities inevitably turns to wastewater discharge, leaving many wastewater operators wondering how they should handle PFAS-laden effluent. Municipalities with separate storm sewer systems (MS4) permits could also find themselves responsible for instituting costly management practices to address PFAS in stormwater.
Some states might follow the EPA strategy on this point – Michigan already requires dischargers of wastewater, including POTWs, to conduct PFAS monitoring as part of routine permit compliance sampling inspections. But even if for those that don't, increasing federal pressure could eventually lead them to push local governments to reduce the amount of PFAS that eventually gets into public water.
Local governments would in turn push the entities that produce the water to be treated in advance to reduce how much PFAS is in it — or to pay more to have it treated once they receive it. Currently available treatment mechanisms are incredibly expensive, and there aren't many good alternatives for companies to get rid of wastewater, as sending it to other sources can be exponentially more expensive.
How to Prepare, and What to Watch for in PFAS Remediation
Perhaps ironically, the guidance for local governments is largely the same as it is for entities that create wastewater containing PFAS. It starts by getting a handle on potential sources of PFAS and how much PFAS is in the wastewater in the first place.
This might be tough for local governments broadly, but we will likely see even more of them ask for PFAS information in permitting in the months and years ahead. Individual companies, meanwhile, must review their wastewater for PFAS while simultaneously getting their houses in order when it comes to insurance policies — if they want to effectively garner recovery down the line. In addition to information gathering, looking at current policy coverage to determine whether PFAS would be a covered constituent is key to evaluating currently insurance coverage.
Of course, the question of addressing PFAS is a tough one to answer, even though the EPA released interim guidance for destroying and disposing certain PFAS and PFAS-containing materials on December 18. Those dealing with wastewater on a local level should keep an eye on private sector advancements focused on treating for the chemicals.
Big picture, the science around PFAS is lagging behind regulatory developments, but not by much. Although multilab-validated testing for PFAS is expected to be finalized in 2021, waiting for the science — given all the factors converging at the federal, state and local levels – really isn't an option.
At least, not for local governments and certainly not for entities that handle products that include PFAS.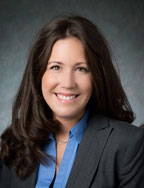 Allyson Cunningham, a partner at Lathrop GPM LLP in Kansas City, Mo., focuses her practice on representing clients in administrative negotiations with federal and state agencies. She advises clients regarding their regulatory requirements and assists with litigation of environmental claims.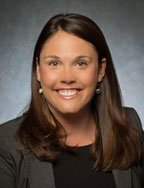 Sarah Lintecum is an associate at Lathrop GPM who focuses her practice on insurance coverage and environmental law. Her experience includes representing clients in administrative negotiations with the EPA and state agencies; advising clients regarding regulatory requirements; and assisting in litigation of environmental claims, including claims under the federal Superfund law.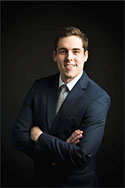 Matt Walker's practice includes all areas of environmental law, including litigation, regulatory compliance, and assistance with corporate transactions. He utilizes his background working for environmental regulatory agencies to advise a wide range of clients on environmental matters under federal and state law, and in judicial and administrative forums.