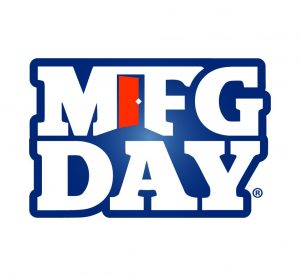 October 4, 2019
By: Doug DeRose and David Klotz
Today is officially Manufacturing Day (MFG Day) in the U.S., a day to celebrate the strength of modern manufacturing in this country and to raise awareness about the many great careers available in the industry.
Long the engine of the American economy, the manufacturing sector continues to thrive driven by innovation, new technology and the hardworking men and women in the industry.
So, it's no surprise that, in Washington, the growth of the American manufacturing sector enjoys bipartisan support. Members of Congress and presidential candidates often tout their manufacturing bona fides with their constituents and on the campaign trail. Manufacturers across the country are pleased to have this support and, today, on MFG Day, we're asking Congress to do more to ensure that manufacturing continues to help grow the economy.
The continued growth of the U.S. manufacturing sector is facing a grave threat, a threat even greater than the impact of tariffs, taxes and regulations (although those factors undoubtedly challenge many manufacturers). Our industry's biggest threat is the ever-mounting shortage of skilled workers.
According to the July 2019 Department of Labor's Job Openings and Labor Turnovers Survey, there are more than half a million job openings in manufacturing today. That number is expected to rise as millions of manufacturing employees are expected to retire in the next few years. A study last year by Deloitte and The Manufacturing Institute predicted that there would be 4.8 million new manufacturing jobs created in the next decade but more than half will remain unfilled because of skills shortage.
Without new employees with the right skills, manufacturers will not be able to maintain or increase production levels to satisfy customer demand. It's as simple as that.
Our industry's struggle to find skilled workers dovetails with another problem that is plaguing the U.S. economy – sky-high student debt. With the total student loan debt growing to $1.44 trillion and delinquencies reaching over $166 billion, young people investing in postsecondary education need more information about employment options and earning outcomes to inform their educational and career choices. Manufacturing companies provide good salaries in high-tech fields, giving employees the opportunity to build the tools and technologies that will shape the future while building a secure financial future for themselves.
The manufacturing industry is not waiting for a Washington solution to the workforce problem. We are working every day to close the skills gap and create bridges between Americans looking for employment and companies in our sector with job openings.
As the leaders of two national manufacturing industry trade associations, the Precision Metalforming Association and the National Tooling and Machining Association, we are on the front lines of this effort and have been active in launching innovative programs to attract, train and retain new employees in manufacturing. For example, our member companies are building relationships and creating public-private partnerships with local schools, community colleges and technical programs and offering apprenticeships so that employees can earn wages while learning new skills. We also offer online and remote learning programs such as NTMA-U and METALFORM EDU that provide companies and trainees the flexibility they need through online training courses.
Today, on MFG Day, our member companies and manufacturers across the country will open their doors to parents, students, teachers, and other members of their communities to showcase the world of modern manufacturing. We hope that Members of Congress will help support our industry's future today and every day by adopting pro-manufacturing policies.
Right now, Congress should support critical job training and technical education policies and promote careers in manufacturing by ensuring that reauthorization of the Higher Education Act (HEA) includes funding for Career and Technical Education (CTE) programs. Additionally, Congress should support policies that expand skills training opportunities including allowing short-term training under Pell Grants and making permanent a pilot program allowing ex-offenders to also use Pell Grants to improve their skills as well as the support of industry-community college partnerships to develop an in-demand skills pipeline.
Congress can help American manufacturers as we work to address the worker shortage and skills gap. Together, we can ensure that American manufacturing will continue to grow and provide opportunities for the next generation.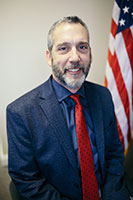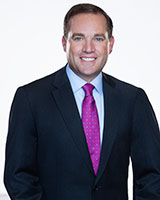 Doug DeRose is Interim President of the National Tooling and Machining Association and David Klotz is President of the Precision Metalforming Association.
Read the related article in the current digital magazine on the PMA's innovative online training platform to tackle the industry skills gap and support the sector's growth.
https://industrytoday.com/article/metalformers-build-own-skilled-workforce-solution/