Manufacturing is the most regulated industry today – why that matters and what can be done about it.
By Dr. Lewis Z. Liu, CEO & Co-Founder, Eigen Technologies
Did you know manufacturing is currently the most regulated industry, ranking higher than industries, such as finance, insurance, aviation and healthcare? Recent data shows 217,000 regulatory restrictions specific to the broad manufacturing sector, whereas finance and insurance, the second-most-regulated sectors by this same metric, have only about 128,000 relevant restrictions. That's a 41% percent difference. With such risk involved, document management and control are vital business functions, especially when it comes to meeting various government regulations. So – what can be done to assess this risk and ease regulatory management?
From the behind-the-scenes processes all the way to the final product, adhering to strict compliance standards is of the utmost importance for manufacturing practices. Without these regulations in place, manufacturers could risk putting people's lives in danger. Think: for a food manufacturer, a misstep in the process could mean unnecessary toxins are allowed in a consumer's food product or for a manufacturer that assembles a specific car part, an error during production could end with dangerous results.
As regulatory compliance criteria has continued to evolve in the manufacturing sector, so has both the possibility and the adoption of AI, especially as we enter the next stage of the industrial revolution. Focused on digital transformation of manufacturing and production, Industry 4.0 has sparked the empowerment of manufacturing with AI at the forefront of areas such as smart production, business operations and management, products and services, supply chain and more.
With business operations and management in mind, it's important to remember that manufacturers are generating more data than ever before – making decision-making processes increasingly complex and nearly impossible for humans to manage on their own. As digital transformation takes center stage, manufacturing companies must leverage modern, agile technologies and tools to enhance efficiencies in their processes and management of data. However, scaling this efficiently means leveraging data-driven, AI-powered technologies that can help unlock the hidden value of their data – analyzing more datasets and anticipating patterns for better business outcomes.
Take, for example, just one sub-sector of manufacturing where this is making an impact, pharmaceuticals. The standards relating to the chemical compounds permitted in drug products are frequently updated, and these standards are heavily regulated to ensure the safety of consumers. Pharmaceutical manufacturing is regulated globally by agencies – such as the Food & Drug Administration, the European Union, the Central Drugs Standard Control Organization, among others – which leaves these manufacturers to fumble through thousands of testing and recipe documents to validate changes to chemical levels and comply with changes as they arise.
Unfortunately, these tens of thousands of recipes, testing and quality assurance documents have historically been managed manually, which could take up to a year to process before a pharma manufacturer could actually enact changes and meet new regulations. In the meantime, they are sitting ducks left at risk while they find the information needed to achieve and maintain compliance. However, with newfound access to AI-powered technology, manufacturers can sift through documents in days instead of months or even years – extracting the valuable insights needed to yield actionable, tangible results for better decision making, in real time. All of which allows manufacturers to better understand which part of the process needs to change and enable them to adjust as quickly and as often as needed.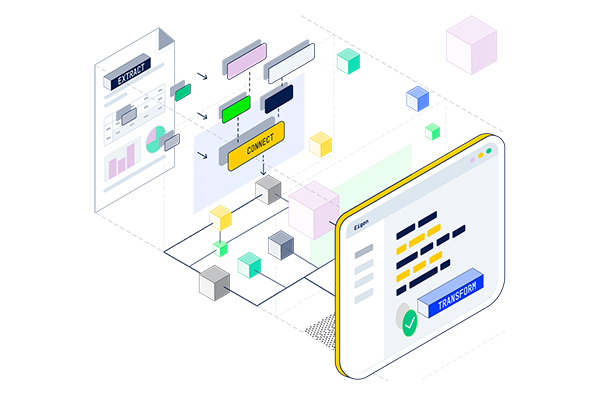 While regulations may differ from sector-to-sector and plant-to-plant, understanding how to evolve to meet regulatory compliance means leveraging today's AI-enabled technologies to help power a faster, more intelligent business process. As automation in the physical aspect of manufacturing has continued to increase, it's just as important for industrial organizations to invest in the same modern, streamlined processes for their management teams. All the while helping these teams meet great levels of quality assurance and regulatory compliance. And by taking advantage of this newfound level of automation applied to the complex, necessary documentation, these manufacturing companies are now equipped to benefit from having better access to the relevant information that has previously been hidden inside quality assurance documents, contracts, lab test results and more.
Because all these documents and processes are subject to very strict regulation as well as health and safety protocols, this investment is no longer just a nice-to-have, it's become increasingly necessary to thrive in today's highly volatile and competitive market as well as to navigate today's ever-changing regulations and compliance standards.
By automatically being able to extract the essential data out of these documents in real time, plant managers (at varying levels and across different departments) are all empowered with the same modern, agile and tech-driven processes in the back-office as they've seen on the assembly line for decades. All of which further automates and upgrades the management team's ability to make better, swifter decisions that support operations on both a macro and micro level – keeping compliance and safety throughout the plant.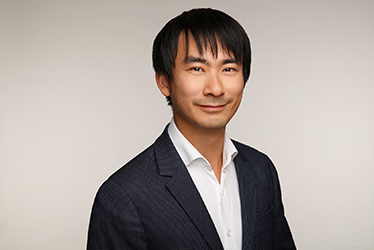 About Dr Lewis Z. Liu, Co-founder & CEO of Eigen Technologies
Lewis co-founded Eigen Technologies in 2015. Having started his career as a consultant at McKinsey & Company in London, he then founded and led the Quantitative Finance & Strategies Division for Aleron Partners LLP, a boutique private equity advisory firm. He is also a former Senior Advisor to Linklaters LLP, where he co-founded the Tactical Opportunities Group, a deal origination team.
Lewis holds a Doctorate in Atomic & Laser Physics from the University of Oxford. During his studies at Oxford, Lewis invented a new class of X-ray laser, and the mathematics behind this invention was later abstracted into Eigen's core technology. Lewis received Harvard's first Joint Bachelors in Fine Arts and Physics, as well as a Masters in Theoretical Physics, during which he conducted antihydrogen research at CERN.