May 27, 2019
In any industrial setting, like factories, employees are not sitting in office chairs but are engaged in the manufacturing processes or commercial production of goods. As compared to office environments, industrial workplaces are more active. Workers do repetitive tasks, standing and walking around the factory, creating the same product every day.
Because any industrial workplace involves safety risks, installing a wheelchair lift is crucial. Find out more by continuing to read below.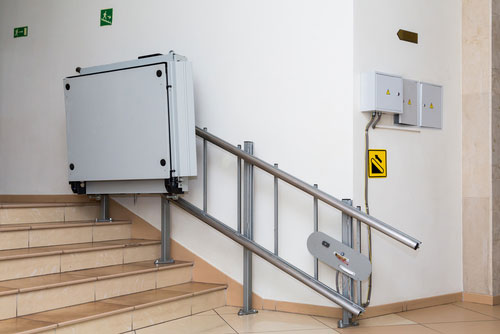 What Is a Wheelchair Lift?
A wheelchair lift or vertical platform lift is a powered device whose purpose is to help a wheelchair and its occupant easily move through vertical platforms that might serve as obstructions due to their decreased mobility. These lifts are usually installed in vehicles, homes, and businesses in order to comply with the accessibility requirements of disability laws.
It's also a good idea to consider installing wheelchair lifts in industrial workplaces for safety and mobility purposes. It's essential to look for a trusted and reputable wheelchair lift provider to ensure proper installation and service guarantee, so check this website for more details.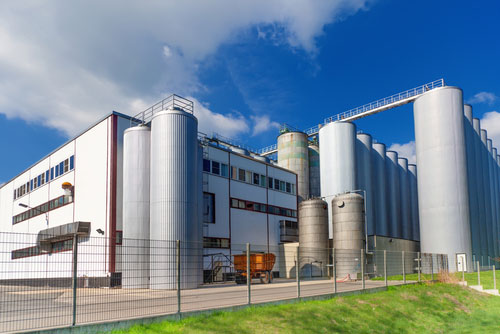 Important Reasons to Install A Wheelchair Lift in Industrial Workplaces
1. Safety
Safety is always a priority for industrial employers. Industrial workplaces are typically noisy because of machinery running throughout the building. Employees are knowledgeable and trained in how to use machinery and safely work in the manufacturing industry or factory. However, even when industrial workers follow safety rules, accidents happen.
Industrial workers are occasionally injured in the workplace. While employees wear safety gear like hard hats, ear plugs, goggles, or safety glasses, it's important to install safety equipment like wheelchair lifts to address emergencies.
Here are some examples of situations that make wheelchair installation useful:
Minor injuries that require bringing the employee to the workplace clinic.
Assist in the easier and faster mobility of injured employees.
Prevent slip or fall accident due to dizziness or vertigo associated with climbing stairs.
2. Convenience and Easy Mobility
Wheelchair lifts are a convenient and safe mode of transportation in any workplace, even for manufacturing or industrial settings. It can be installed flexibly on different work areas to ensure convenient mobility and transport.
Here are the good-to-know facts about commercial and industrial wheelchair lifts:
Vertical wheelchair lifts can lift an individual up to 14 feet.
Stylish options are available, including a glass vertical wheelchair lift with a sleek and modern design, perfect for maintaining the professional look of the industrial workplace.
Industrial wheelchair lifts can be installed outdoors to make it easy for people who require using a wheelchair to safely enter the building without any problem.
Inclined wheelchair lifts can carry a person up either in a curved or straight flight of stairs.
3. Compliance with the ADA
Businesses are required to meet the handicap wheelchair ramp codes, specifications, and guidelines set forth by the Americans with Disabilities Act or ADA. Most businesses, including industrial workplaces, like factories, should comply with the ADA requirements and ADA ramp specifications for handicapped wheelchair ramp access. It's also a good idea to incorporate wheelchair lifts for full compliance, anticipating the need for such mobility devices in the future.
4. Flexible Mobility Options
There are different types of wheelchair lifts available that can be installed in industrial settings to provide flexible mobility options to employees, clients, and visitors.
Here are the major types of wheelchair lifts:
Platform lift: It serves a simple purpose, which is to transport an occupant in a wheelchair straight up a vertical barrier. The person needs to ride onto the platform, close the door, and push a button. The platform lift will raise the person to the next level. Installing a platform lift in your industrial workplace can grant easy access to a porch or other second-level areas of a building.
Incline lift: It works similar to a platform lift, helping a wheelchair user get from one floor to another by traveling diagonally along the stair contours. You can lift an incline out of the way when not in use. This lift is recommended for industrial settings with restricted space.
Auto lift: For your industrial vehicles, installing a wheelchair lift is also a good idea to be used for emergency purposes and help people with disabilities to ride easily.
Conclusion
Wheelchair lifts are usually installed in residential and commercial areas. But the installation of wheelchair lifts in industrial settings make a great decision because of the increasing need to comply with ADA guidelines, thereby opening more doors of opportunities for people with disabilities to find work, as well as giving safe and convenient mobility solutions for everyone.