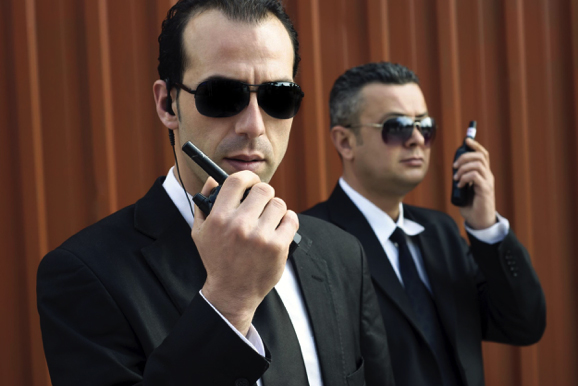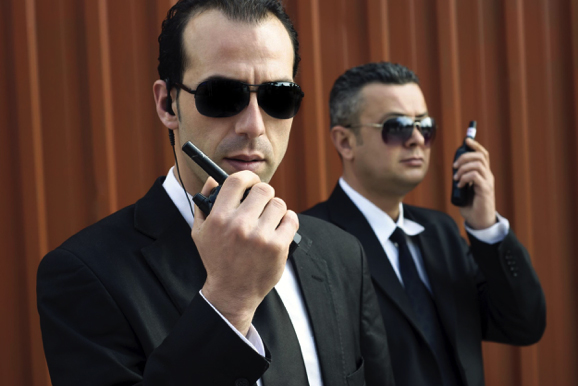 If your brand is being sold on Amazon, a range of other Internet marketplaces like eBay and Jet.com, or on individual websites, you know that resellers (both authorized and not) often battle each other aggressively to win sales with your products — and that their most common mechanism for luring customers to buy is by offering the lowest price. Unfortunately, while this drives short-term sales, it destroys your brand value over time.
What a Minimum Advertised Price Policy Can Do for Your Brand
Obviously, having a large and growing resale channel is a good thing for a manufacturer or brand. It's why you seek out new distributors, online resellers, and brick-and-mortar retail stores to sell your goods. But if there is no floor on the prices you allow your resellers to advertise your products, you can soon find your brand's integrity and market perception in a downward spiral.
This is where a Minimum Advertised Price policy, often called MAP, UMAP, or MAPP, can prove valuable. A MAP policy is typically a plainly written document that a brand publishes stating 1) the minimum prices it will allow its resellers to advertise (not sell, necessarily, but advertise) each of its products, and 2) how it will deal with resellers that violate the policy.
By simply drafting this document (ideally working with a third-party MAP and brand protection expert) and publishing it prominently, a brand can enjoy several benefits.
A MAP policy can deter price wars among your authorized resellers, which could damage your brand. Most of your authorized distributors and resellers are honorable businesses and do not want to violate the guidelines and policies of the manufacturers whose products they sell.Resellers, after all, depend on acquiring products from brands and manufacturers to generate revenue, and one of the most common ways a MAP policy can be enforced is to warn potential violators that if they advertise your products below your MAP-allowed levels, you might cut off their supply of new products.

The upshot of this will be that your authorized resellers will be offering your products at more or less the same prices — which means they will be competing on other factors, such as better customer support and a great buying experience. For your brand, this will all be to the good.

Moreover, this will mean that you can price your products the way you believe reflects most positively on your brand — and not have to worry as much about rogue sellers undercutting their competitors by advertising your products at discount-bin rates.

A MAP policy can deter an unauthorized reseller from hijacking your product listings. To this point, I've been focusing on your legitimate resale channel. But what about those rogue resellers who simply attempt to take advantage of the spread between MAP price and the price they can sell your products for on marketplaces until they're caught?Obviously, these rogue companies will be less concerned about adhering to your published MAP policy than the above-board retailers with whom you have real business relationships. They're not interested in building value for you or your brand but are simply focused on short-term profits.

But just as a home with an alarm company sign impaled in the front lawn is a less attractive target for burglars than a home without such a sign, your MAP policy will serve as a warning to these would-be rogue resellers that your brand will be a riskier target than a brand without a published MAP policy.

A well-formed MAP policy in conjunction with an Authorized Dealer Program will enable you to leverage clearly defined legal strategies to remove unauthorized sellers from marketplaces like Amazon and to protect your true brand partners.

Note: A vital, related component to your MAP policy is an actual enforcement strategy. Ideally, this will be part of a larger brand protection infrastructure your company either builds internally or outsources to experts. A MAP policy, even one that's prominently published, will do your company no good if violations can go unaddressed.

A MAP policy can protect and even strengthen your brick-and-mortar sales channel. This is a key but often-overlooked benefit of implementing a MAP policy. In the Internet era, the ability to have your products displayed in physical stores can be an invaluable way of exposing your brand to new customers.But unlike many of your online-only resellers, your brick-and-mortar retailers have significant overhead and limited space to display products and stock inventory.

Which means if you want to maintain these all-important relationships with your brick-and-mortar sellers, you need to stay vigilant to make sure that neither your legitimate e-tailers nor rogue resellers are underselling these physical stores. If the store's buyers determine they can't compete with your products' online prices — and they don't want to serve as the unwitting location where shoppers simply kick the tires before buying online — these stores might stop carrying your products altogether.

When you publish a clearly worded MAP policy and take aggressive and swift enforcement against violators, you send a strong signal to your distribution partners that you are serious about protecting the value of your brand and are serious about supporting their sales and marketing efforts on your behalf. By taking care of partners who are building relationships that bring new customers to your brand, you're making an investment in your brand's future, which will pay dividends for years to come.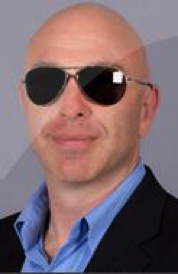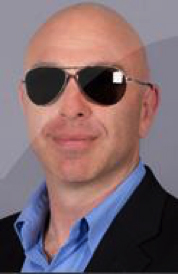 Andrew Schydlowsky is founder and CEO of the Internet brand protection platform TrackStreet, which monitors the web for brands and manufacturers to ensure their MAP and other policies are being adhered to, and automates the violation notification and enforcement process. A serial entrepreneur, Andrew is also founder of Sticky, the leading online tool for adding customer-driven conversations to video and web pages, as well as prior founder and operator of a number of eCommerce sites including GotBody.com. The Pacific Business Times has recognized Andrew with a 40 Under 40 Award.