Even with a vaccine, manufacturers must embrace tools like contact tracing to reopen their workplaces and keep employees safe.
By Jeff Sorensen
Employee health and safety has long been a priority at manufacturing facilities in the U.S. However, in the age of COVID-19, the definition of employee safety has drastically shifted. As the vaccine is rolled out across the U.S. and manufacturers continue to reopen their doors, they must implement policies that strike a balance between prioritizing employee health and safety and meeting their bottom line.
While some facilities have remained hesitant to fully reopen or have done so by adjusting shifts or operating at lower capacity, that approach is not a long-term solution. Despite the rebound in U.S. factory output, economists warn that low employment in the sector could threaten its recovery, with nearly 582,000 fewer manufacturing jobs in the U.S. than there were before the pandemic.
Even with a vaccine, there could be significant gaps in coverage. For example, according to a recent PwC survey on Remote Work, only half of U.S. employees say they're very willing to provide proof of vaccination to employers. That's why employers need to plan for a multifaceted approach to bring employees safely back to work, and protect the frontline workers who have been in their workplaces throughout the pandemic. Like masks, social distancing, good hygienic practices, and temperature checks, digital contact tracing is a critical tool to help employers mitigate risk from COVID-19.
Researchers at Stanford University School of Medicine predicted contact tracing strategies would help contain COVID-19 even with relaxed physical distancing. However, digital contact tracing platforms have not gained significant traction in manufacturing for a few outdated or even misguided reasons:
Lack of effective wearables in the market
There have been a number of contract tracing wearables quickly introduced into the market since the onset of the pandemic, but the majority of them lack the necessary privacy safeguards and were not developed with the operating realities of modern manufacturing in mind.
And, while a smart phone-based contract tracing app can be the right solution for office environments, they often don't work in a manufacturing setting where employees aren't allowed to carry their phones due to worker safety and confidentiality concerns.
That said, recently, a number of organizations have developed effective wearable contract tracing devices – often in the form of a key fob or mobile beacon – that offer the same privacy protections found in an app-based offering while recognizing the workplace nuances that are unique to manufacturing.
Perceived redundancy with existing public contact tracing options
Since the start of the pandemic, organizations in both the public and private sector have established manual contact tracing programs. However, this old-school method of tracking symptoms and interactions is often inefficient, understaffed and flawed by inconsistent data. It's also extremely time-consuming, making the process even more ineffective. In order to contain potential outbreaks without shutting down entire facilities, companies need to conduct a trace in seconds; a manual contact trace can take days..
Speeding up contact tracing is one of the primary reasons organizations have released public health solutions aimed at encouraging voluntary digital contact tracing. But these solutions can be limited in an enterprise setting, where plant leadership needs to be armed with the data to identify exposed employees, and take the necessary precautions to minimize potential spread. Many of these public health solutions are also predicated on a voluntary opt-in model which has been shown to limit their effectiveness. Enterprise contract tracing, in general, better solves for this challenge through an employer mandate.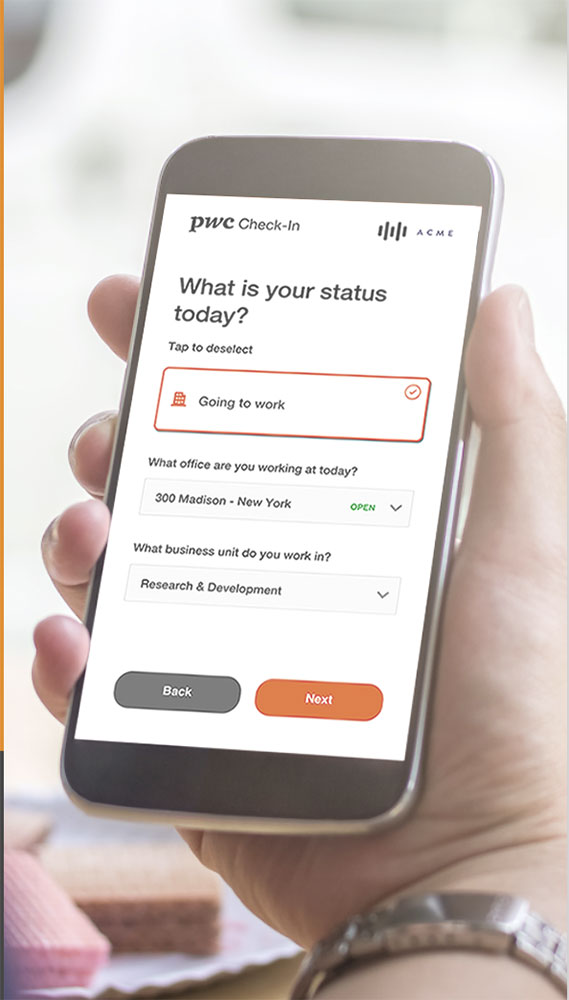 Privacy concerns
Inevitably, as soon as the concept of contact tracing entered the spotlight, many questioned the privacy implications associated with the practice and related technologies. As Jeffrey Kahn, director of the Johns Hopkins Berman Institute for Bioethics, stated: "As we move forward, we must strike a balance between privacy and values like equity, choice, economic well-being and solidarity."
Fortunately, a few contact tracing technologies were developed with user-privacy top-of-mind. But educated tech consumers are wise to question privacy safeguards, realizing that not all platforms are created equal.
One of the biggest privacy concerns surrounding contact tracing technology is leadership's ability to collect an unnecessary amount of data about users by tracking the exact location of every employee, and knowing, for instance, the length of a lunch break or who is associating with whom.
However, there are several solutions in the market that don't rely on location data to conduct a successful trace. Instead, some tools wisely use proximity data from WiFi and Bluetooth signals to see how close an employee was to others.
And many of these contact tracing tools have additional privacy safeguards in place that go beyond standard protections. At the very least, other key privacy elements that need to be considered include those that delete any trace data within a set period of time (ideally 30 days), restrict the ability to pull a trace to the appropriate person or group like human resources, and prohibit access to non-essential data such as personal health information.
Looking Ahead
U.S. manufacturers sit at a critical inflection point: they can hope the vaccine roll-out continues without challenge, or they can make short- and long-term investments in employee safety by incorporating digital contact tracing into their strategies to protect their employees and accelerate their financial rebound.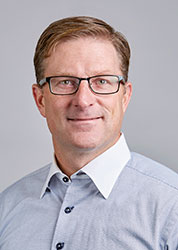 Jeff Sorensen, Industrial Products Industry Leader, PwC US
Jeff is the US Industrial Products leader at PricewaterhouseCoopers and is responsible for leading strategy and operations for the US Industrial Products practice for all Lines of Services: Assurance, Tax and Advisory. Jeff has 25+ years of experience serving multinational industrial products, retail & consumer, and technology clients. Through these experiences, Jeff has developed trust-based relationships with his clients and has been recognized for the quality of his technical capabilities, his passion and his collaboration, communication and teamwork.
Jeff is a technical partner and has significant experience with mergers, acquisitions, divestitures, reorganizations/bankruptcies and debt offerings. As an engagement partner, Jeff has worked with clients to address changes in accounting standards and other complex US GAAP, IFRS and SEC reporting challenges. Jeff also has significant experience partnering with clients, including internal audit departments, in an effort to streamline audit execution while enhancing quality.
Jeff is certified as a public accountant by the American Institute of Certified Public Accountants, the New York State, Pennsylvania and Connecticut Society of CPAs. Jeff also serves on the board of directors at the Oswego Alumni Board.