More contract manufacturers seek customer proximity China cannot offer.
By Dave Vrioni, President and Chief Operating Officer, Eastek International
When I first started working in China more than 20 years ago, it felt like a manufacturing utopia. Everything was aligned to make production affordable, easy, fast, and scalable. Over time, however, things slowly changed and today the reality can be completely different.
For my company and many others, China manufacturing looks less competitive than it once did. Labor, freight, rent, tariff, and compliance costs have all gone up, some significantly. Intellectual property concerns have yet to be resolved. Supply chain issues have added new uncertainties, on top of those created by mounting political tensions. While China remains a necessary and powerful player in the global supply chain, the advantages that made China the factory for the world have eroded in recent years.
My company has an important presence in China – a wholly foreign-owned enterprise – and we've felt the changes firsthand. Diversifying our manufacturing footprint became a top priority as we looked to reduce our reliance on China. We didn't want to leave entirely. We did, however, want to build a China +1 strategy, which has already benefited us in ways that China never could, even in its heyday. How? By bringing us into the same time zone as our customers.
Lessons Learned from Expanding Outside of China
Starting in 2019, Eastek International began exploring other countries in which to add manufacturing sites. A greenfield strategy was out of the question due to the costs, risks and timeframe required. An opportunity to acquire an existing facility in Malaysia appeared unexpectedly, and we moved quickly to capitalize. As quickly as possible, at least, given the considerable red tape involved with obtaining a new business license, transferring land leases, jumping through other regulatory hoops, and aligning the management team around new objectives. The whole process took 18 months, and while it's a relatively small facility, it gave us our first foothold outside China.
We learned a lot in those 18 months, especially when COVID broke out early into our Malaysian expansion. Strict travel restrictions prevented us from visiting our own facility which relates to another obstacle we encountered: Malaysia expanded our footprint, but it didn't bring us closer to our customer base. Clients cannot currently tour our facilities in Southeast Asia, and even if they could, it requires long-haul flights, a twelve-hour time change and days for travel. Excited as we felt about what the new facility had to offer, it was clear our expansion wasn't complete.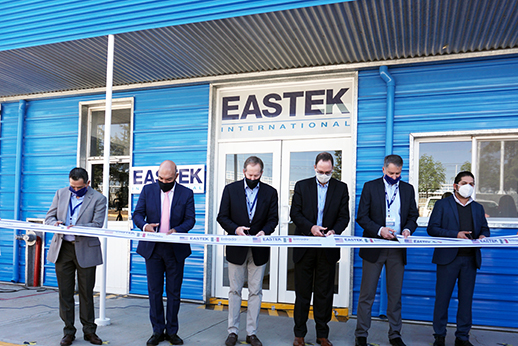 A Different Approach in Mexico
Mexico was high on our list of expansion candidates from early in the process. The Malaysia opportunity combined with the pandemic took our focus off Mexico manufacturing for a while. But those same factors also revealed why Mexico was the ideal location for our next facility.
Having been through the experience of establishing facilities in both China and Malaysia, we knew how easily things could go awry, especially when working on the other side of the world. Mexico gave us the opportunity to partner with some of the world's premier manufacturing service providers: companies that supply buildings and labor along with compliance, tax, legal, and freight assistance, among countless other administrative support services. It's the opposite of a greenfield approach and it was the right decision.
The legal and operating structure we spent so much time building in Malaysia came on-demand with our manufacturing service provider in Mexico, US-based Entrada Group. Working with strategic partner like Entrada Group allowed us to cut the ribbon on our first facility just six months after signing the contract. The speed was impressive considering we now have a world-class facility, a skilled labor force, and all the corporate infrastructure we need in Mexico, along with the means to scale as necessary. All those assets improve on the contract manufacturing services we can offer to clients – and how we show off those assets.
Learn more from a recent webinar:
Mexico Manufacturing: Your Close-to-Home Labor Solution
Watch the Webinar
Why Customer Proximity is Key
Seeing is believing in contract manufacturing. Clients want to tour a facility, meet the team, and test the business climate before making a commitment. Getting to China has always been difficult. But, realistically, getting anywhere outside North America makes life harder for prospective clients.
We expanded into Mexico with the intention of being close to our customers. Reachable by a four-hour flight from Chicago, our facility in Zacatecas makes site audits possible in a day or two. Clients can now inspect our operations at will. And when they arrive, they discover a robust facility backed by a mature support network, not a novice team struggling to get established. The picturesque scenery and vibrant local culture only make the site visit more alluring.
Expanding outside China seemed like a necessity at first, but it proved to be an opportunity as well. Setting up operations in close proximity to customers – and with the advantages made apparent – opens up new avenues for Eastek. The same could be true for any manufacturer that expands its footprint outside of China for someplace closer to home.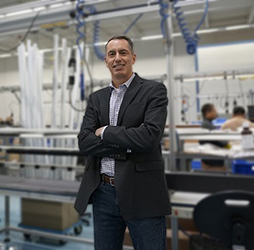 Dave Vrioni is President and Chief Operating Officer of Eastek International, a US-based, -owned and -operated, full-service contract manufacturer with operations in China, Malaysia and Mexico. Eastek specializes in printed circuit board assembly, tooling and turnkey assembly, delivering electromechanical subassemblies and complete custom products.