Create a secure corporate network and make sure your valuable business data is protected at all times.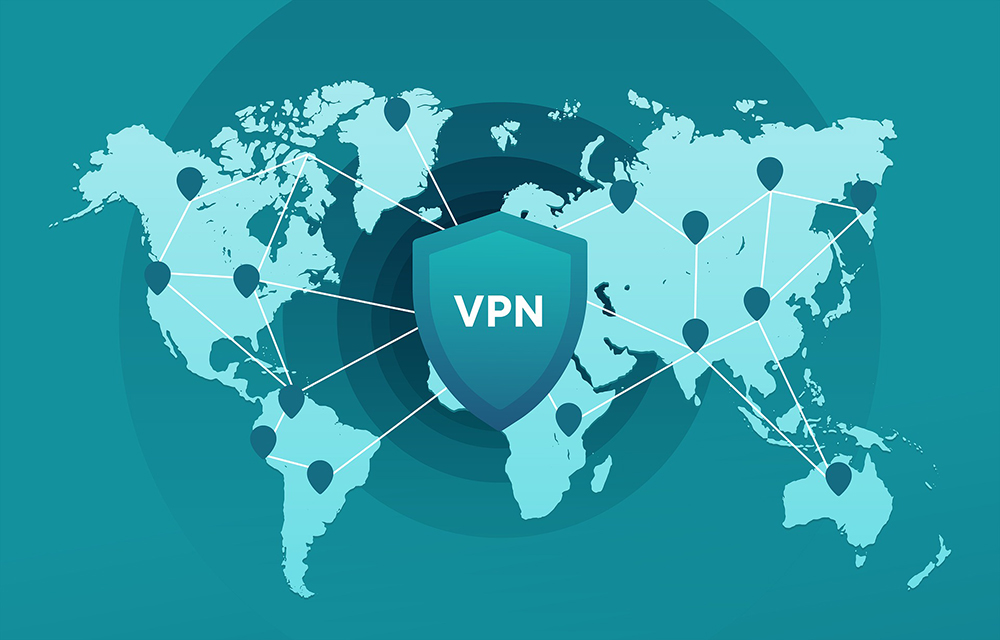 Nowadays, a business VPN is a vital component of any company. Read on to find out why having a VPN is essential for your business. Initially, a VPN was designed to give internet users the freedom of access while surfing the web. These virtual private networks have gone a long way since their initial appearance. Today, many internet users value VPNs not only because of the extra security layer but for the bonus perks.
For any digital business, VPNs are the tools used to manage access to confidential resources and to protect sensitive data from external forces. Hence, they are integral elements of any security system. VPNs protect employees when they work remotely from their home or during travels.
After recognizing that data breaches are expensive and might ruin the company's reputation, it is essential to have adequate response procedures. However, if you want to protect your company in advance, here are the variables you should focus on when looking for the best VPN service provider.
Business-Oriented Features are a Must
Not every VPN is the same. Different service providers can offer unique features that are not present in other products on the market. Since we're talking about your business here, you have to go with a VPN solution that offers business-oriented features.
Online businesses depend on safe transmissions of information to ensure productivity and effective communication between departments and employees. The majority of businesses use cloud-based services, especially if they have remote workers. All sensitive data needs around-the-clock protection. Many cyber threats are lurking on the internet, and hackers can attempt to penetrate a system, network, or website at any given time.
Therefore, the best VPN solution for a business might be the one that offers a variety of features. Such a VPN provides essential services like central billing, malware protection, account management, and more. It also helps filter out the content from social media and streaming platforms to make sure your employees stay productive. With all this in mind, there are three main types of business VPNs:
Fixed VPN – provided directly by your ISP, also known as the static VPN. It provides dedicated IP addresses and is an excellent solution for linking more offices into a central corporate network.
Specialized VPN – this VPN service includes a specialized server with a built-in VPN. While this VPN solution is best for companies of any size, it requires an IT department to manage the system.
VPN service – a solution that operates as a virtual portal between the VPN server and your business device. While it's affordable, it's not recommended for businesses.
Best VPN Security Features
For an average internet user, a VPN might be nothing more than a tool they use to bypass geo-blocking practices. In such cases, people usually opt for a private VPN. While their primary purpose is to protect you from surveillance and tracking, it is a cost-effective solution to having more freedom online. When it comes to businesses, a VPN becomes an essential element of protecting the company's confidential data. Such a VPN should include the following security features.
Logging
The process of logging gathers records of each established connection. These connections flow in and out of a VPN server. Furthermore, the procedure also collects the employees' original IP addresses. By using the logging feature, a business can audit these connections. If hackers manage to retrieve credentials for a successful login, they can penetrate the business network and steal sensitive business information. Therefore, a business needs to keep track of its employees and to make sure that external parties do not get access to valuable data.
Industry-standard encryption
The best way to prevent the loss and exploitation of data is to encrypt it into undecipherable format. When choosing a VPN, you must pay attention to the encryption protocols applied. While there are several options that might be used, some of them are outdated. Hence, a business VPN should guarantee swift and sound encryption of data.
Conclusion
Today, many VPN service providers offer business-specific features. However, even if your business already uses a VPN, it is important not to forget the additional security measures. When accessing the company's network remotely, it is important to check whether the VPN is working as intended. Furthermore, cybersecurity training is one of the aspects that businesses might neglect. So, invest in such lessons to ensure that your staff knows how to react to suspicious emails or other attacks.