Manufacturing is a fundamental aspect of any economy; it is where all of the behind the scenes work goes on for many of the products that we see on the market today. If you're a technical person and thoroughly enjoy the process of bringing raw materials to life, then you may enjoy working in the manufacturing industry. It is a chance to be a part of creating something innovative as well as bringing ideas to life. In light of this, you're going to find three reasons that the manufacturing industry is an exciting one to work in.
Innovation
To begin, one of the reasons the manufacturing industry is an exciting place to be is because of the ongoing and dynamic innovation in the field. As the years' progress, the manufacturing industry has used innovation to change the way they operate, transform their processes and deliver top of the range products all over the world. One of the things that have been driving this modern manufacturing innovation is software. Amongst the most popular presently happens to be Industry 4.0 which essentially integrates manufacturing automation and data exchange to create what is being called 'The Smart Factory.' In addition to advanced software which saves time and narrows the range of expertise and worker-hours needed, automated services and short lead times are also playing a crucial role in driving modern manufacturing innovation.
Cutting Edge Technology
Another reason the manufacturing industry is an exciting one to work in is that of the technological developments they're continuously making. Some companies, such as GF Laser are even able to deliver services like five-axis laser cutting which is useful for 24-hour production of delivering high-quality parts. Some of the parts this high-tech machine can cut through include sheet metals, mild steel, stainless steel, and aluminum. Other key technologies to look out for in the manufacturing industry aside from tools they use in the manufacturing process include AI and machine learning to help perform skilled labor, robots to help with dexterity and memory, as well as automated technology to help with improved speed and efficiency. For the most part, technology is helping revolutionize the manufacturing industry making processes faster, more effective, and products of greater quality.
Economic Contributions
If you're someone who feels strongly about helping to build the economy, then the manufacturing industry may be a perfect fit for you. This is because manufacturing plays a leading role in helping to fuel economic growth as well as individuals and their families. Research even shows that manufacturing ranks amongst the most important industries that help maintain a strong US economy, having contributed $2.2 trillion to the U.S. economy in recent data. Overall, manufacturing is said to have the highest multiplier effect of any sector meaning that it helps bring in income for the economy as well as creates numerous jobs for people within the industry.
Whether you already work in the manufacturing industry or have been thinking about it, it's certainly an opportunity to participate in ground-breaking projects, produce products for major brands, and contribute to a growing and thriving economy. Always remember that behind every great product, irrespective of what it is, there's a manufacturer, that help put it together.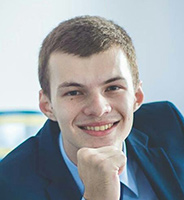 James Daniels is a freelance writer, business enthusiast, a bit of a tech buff, and an overall geek. He is also an avid reader, who can while away hours reading and knowing about the latest gadgets and tech, whilst offering views and opinions on these topics. jdwrites93@gmail.com