How can the Cloud deliver greater efficiency, reduce cost & waste, and be used most effectively for marketing and to motivate workforces?
By Steve Heuring
The economic and business disruption caused globally by successive lockdowns and the impact of the pandemic has driven the manufacturing industry even faster than anticipated towards digital technologies that have given them the agility that has been necessary to survive.
The challenge – and opportunity – now is to not only continue that transformation but to do it at scale. The acceleration towards the adoption of digital in the manufacturing sector – whether to facilitate innovation in manufacturing, to connect people and business processes, to make factories safer and more efficient, or to improve and develop more intelligent supply chains – shows no sign of slowing. And now, the growth in industry-specific cloud ecosystems, like the recently announced Microsoft Cloud for Manufacturing, is one of the emerging developments to support that digital transformation.
It is unlikely that we will return significantly to previous ways of working if the technology to make manufacturing more efficient is so widely available and in use. For this reason, as much as others, manufacturers and those that support them need to be ahead of the curve when it comes to leveraging what the Cloud has to offer. But how should manufacturers be using the Cloud to make their processes and their factories more intelligent? How can these new ecosystems be used to deliver greater efficiency and reduce cost and waste, and most importantly, how can digital be most effectively used for marketing and to motivate and empower workforces?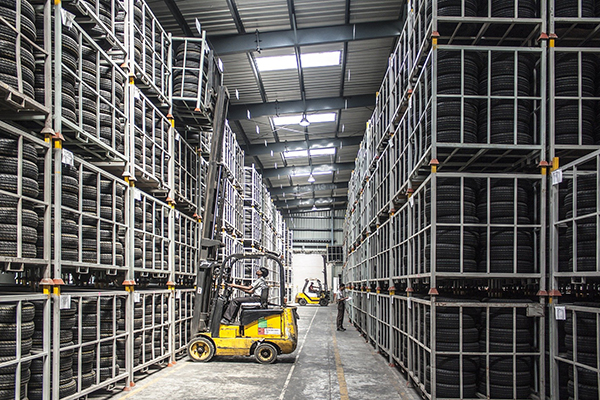 The short answer is 'in a number of ways'. Cloud technology can be used to combine product planning with supply chain information to ensure production can move seamlessly from concept to prototype to finished product to dispatch far more efficiently than previously. As market needs change during the course of a year, cloud-based applications can be also used to determine when production needs to be ramped up or scaled back. Similarly, the Cloud can be used to match production with stock availability, sales data and orders received to achieve a more efficient production cycle. This, in turn, will also help reduce the time between receipt of orders and delivery of goods. And effective supply chain management via the Cloud will ensure components are available to match production schedules.
But more than this, manufacturers, like businesses in multiple other sectors, are experiencing the benefits of the Cloud in terms of their marketing outreach and sales management. This enhances the client or customer experience, utilizing data and insights on the customer drawn from technology to manage the sales process more efficiently, more effectively target new and repeat customers, while simultaneously improving internal efficiency and productivity.
This all comes down to knowledge: data and how that is being made available to those that need it across the company. Too many companies still operate in organizational silos. By using digital technology to make real time data more readily available, sales, marketing and any other internal teams will each have a more holistic view of the customer and better access not only to the data but, more importantly, to the insights that can be derived from it. And then the key is how to deploy these insights internally such that they can be used to not only manage one individual customer's journey but also to inform ongoing targeted sales and marketing activity.
Key to this is a unified view of the buyer's journey – one that maps the entire end-to-end customer experience. In many organizations the marketing and sales teams can have different perspectives on this, even if their objectives are ultimately the same. Often marketing is focused on the early phases of the journey, from awareness to lead generation, while the sales team tracks opportunities, proposals, and customer wins through the CRM system. This introduces risk because it creates a disconnect between the two, in terms of visibility, how they measure success, and in how the teams operate. It's critical for the marketing team to know the company's sales process; to understand sales roles and pipeline stages so that they can design a customer journey that moves from awareness through to purchase. Similarly, the sales team needs to know the history of the lead and have access to as much information as possible about the journey the prospect has taken.
The customer, of course, only has one journey. Creating a customer journey map that covers the entire experience from initial awareness through to purchase can be incredibly useful, particularly if it shows both the customer's experience alongside the internal perspective on tactics and roles involved across the marketing and sales process.
With research suggesting that digital marketing spend in the US will reach $146 billion by 2023 and growing at a compound annual growth rate of 9%1 it is clear the extent to which businesses are using marketing automation tools to help execute targeted, multi-touch campaigns. The ability to measure ROI, reach, click-through rates, and landing page conversions that feed new leads into the marketing funnel have made it a particularly attractive way of monitoring the early phases of a customer's journey. Manufacturing businesses that fail to do so risk being left behind as competitors move forward by embracing the technology.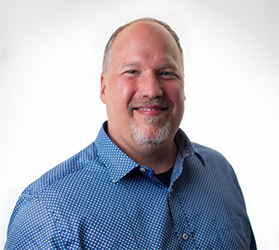 Steve Heuring is a Partner at Seattle-based tech marketing and strategy specialists Audienz. Steve's first language is technology; his other first language is storytelling. In his 20 years in product messaging and content creation, he's consulted with start-ups as well as Fortune 50 companies. He founded WriteiQ and served as CEO at glassybaby. As VP Marketing, he developed RocketPipe, and as General Manager, he grew award-winning AtomFilms.com.
Contact Information:
www.audienz.com
Steve@audienz.com