November 27, 2018
by Ryan Duguid chief evangelist at Nintex
Process automation and digital transformation are coming to the manufacturing industry, and the role of the manufacturer employee will evolve to better work alongside new technologies. While any change in the workplace can be challenging, there are a number of ways workers can be prepared to embrace what comes next.
According to a recent study conducted by Nintex, manufacturing professionals have a high degree of awareness about the impact of automation and digital transformation on their workplace relative to employees in other industries. The study, The State of Intelligent Process Automation, found that almost two-thirds (63 percent) of manufacturers are aware of digital transformation. While aware, the majority of these employees (75 percent) do not fear job security. Why? Manufacturing workers believe they have developed a specialized set of skills over the years that cannot be replaced by automation
However, that doesn't mean there is zero concern among groups of manufacturers about what digital transformation might mean for the future of their careers and their day-to-day responsibilities. The immediate fear? Seventy-seven percent of manufacturers report they are afraid the new technologies will make them lazy and cause their skills to weaken. They fear their drive to work hard and their specialties will lessen as they become reliant on newer technologies.
It is important to note the advantages of digital transformation on the plant floor. While manufacturing employees may worry about the impact of these tools, there are benefits to automation technologies that with increased awareness would likely make them more excited about the industry change.
With the onset of digital transformation, here are just three of the benefits manufacturers should know:
Efficiency: Human error accounts for 73 percent of variability and 68 percent of defects. When manufacturers task machines with tedious projects, such as form submissions, contracts, approvals and routings, factories can be efficient. Machines master the steps and reduce the number and frequency of errors. Human expertise can then be geared toward more complex and larger goals.Consider defects at a plastic and metal packaging manufacturer. When a defected shipment order is received by a consumer, it sets in motion a long series of steps to inform the vendor and the other recipients of the defective products. With an automated process, the manufacturer is immediately notified and sends out a process to retailers to return the items in order to reship the order.
Refined Skills: As reported, many manufacturing professionals fear a decline in skills as a result of automation. But by automating the more routine and repetitive tasks, workers can develop niche skills and expertise, such as tending to their customer relationships or consumer demand planning. By removing the simple tasks manufacturers can spend more time reasoning and adapting to changing conditions giving greater attention to the larger end goals.For example, more bandwidth can allow employees to pursue six sigma certifications or other industry-specific, time-intensive training that they can bring back to the plant floor.
Innovation: In implementing new technologies, the door opens for change and growth. The manufacturing industry relies on innovation to meet and exceed the demands of consumers; therefore, workers should welcome progress. With digital transformation, processes can undergo change to continue to deliver the best results.Let's consider automating the product database at a manufacturer producing cooking tools for a variety of e-commerce sites. When a new product is released, it must be approved by retailer partners sold and meet their varying demands for quality. This process can be extensive and slow the release of new products in the market. To streamline the process, a manufacturer can automate the sharing of new product information with each vendor. In addition, collected data on vendor feedback and response can create a baseline for each new project to ensure a more streamlined approval process and quicker go-to-market timelines.
With technology advancing and transforming the way manufacturing looks from the inside out, it is important to note an inevitable change in the expected professional skills of our workforce. But with the right preparation and awareness, the new processes can offer opportunities and progression for manufacturers and plant workers alike.
Digital transformation marks a new age in manufacturing where human workers and automation tools work together to produce higher-quality products. While the skills of manufacturers will look different tomorrow than they do today, this evolution shouldn't be feared but instead embraced as industry progress and an opportunity to go above and beyond.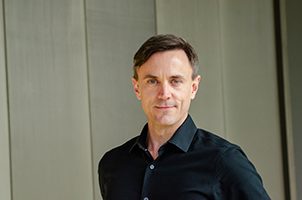 Ryan Duguid, Chief Evangelist at Nintex: Ryan has 20-plus years of global IT experience and is responsible for defining Nintex's product strategy to help people solve business process problems. Ryan holds degrees in computer science and psychology from Victoria University of Wellington.