Companies that capitalize on investment during this economic downturn and focus on transition and transformation stand to benefit the most.
While the advanced manufacturing (AM) sector has confronted many crises before, organizations find themselves in largely uncharted territory amid the COVID-19 pandemic, juggling a host of factors that vary depending on end customers, geography and more. It's no wonder that AM placed second in the list of sectors most likely to be affected by the impact of the virus in the most recent EY Advanced Manufacturing Global Capital Confidence Barometer survey (CCB) — with automotive and transportation cited as number one, a key end market for AM organizations.
For advanced manufacturing organizations across industrial products, chemicals and aerospace, the time for innovation is now. Disruption has taken on many forms just in the past decade, and leading companies find ways to emerge more agile, more resilient and more receptive to their customers' needs — even as those needs, and the methods by which you fulfill them, continue to evolve.
Now
In the AM CCB published at the end of April, 53% of manufacturers expect slower economic activity extending into 2021 (which mirrors the results from other sectors). Just over half of respondents in the sector say that the pandemic has already caused them to change their supply chains, reflecting the challenges posed by COVID-19 in many geographies and the complexity of producing and delivering certain goods in a time of social distancing.
Even before the pandemic, manufacturers were closely scrutinizing their supply chains, owing to geopolitical challenges around trade and tariffs. Now, how best to restructure global supply chains is taking on an entirely different dimension.
And in this environment, it's no secret: cash is king. Some M&A activity is on hold, with buyers looking for the right time to get back in the market at lower valuations — which may arrive soon as some companies, starved for working capital, decide to divest business units. Almost half (47%) of advanced manufacturing executives expect valuations to fall in the next 12 months, compared with 39% for respondents of all sectors.
Next
In some scenarios, M&A may return faster than many predict. Companies with the financial firepower coming out of this economic downturn stand to benefit the greatest, as the industry is restructured, and supply chains are fundamentally redesigned.
Those with stronger balance sheets should keep their eyes open for opportunities that effectively augment their strategies, perhaps by discussing now what would be worth pursuing and at what price. And in doing so, consider the resiliency of any target, which 32% of industry respondents said they would be more likely to do.
Beyond
M&A strategies will continue to play a key role enabling advanced manufacturing companies in getting closer and creating more value for their customers and end markets. A people-first strategy enabled by emerging technology also remains crucial for future competitiveness to innovate transformative products and services, operate with reinvented supply chains and smart factories, and create differential client experiences.
Overall, portfolio reviews are becoming a more frequent exercise, enhanced by better use of data to understand the evolving gradations of "new normal" and the competitive landscape. How we work, shop and live have all changed to some extent, in ways that may persist for years or even permanently. Rebalancing portfolios of assets more frequently, through acquisitions and disposals, can position you to capitalize on these shifts. In a time of such profound change, "transformation through transaction" is not going away.
You don't have to look far back in time for an example of how bold transformation during turmoil can pay off. In the fallout from the financial crisis, data from those challenging years show that acquiring high-quality assets would have been an accelerator from 2010 onward, as the bust yielded to a boom. Don't lose sight of the opportunities amid the challenges: you can usher in a defining new chapter that ultimately benefits your business and your customers.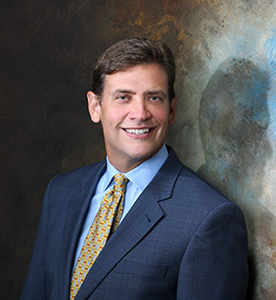 Jerry Gootee, EY Global Advanced Manufacturing Sector Leader
Jerry currently serves as EY Global Advanced Manufacturing Sector Leader and Ernst & Young LLP Global Coordinating Service Partner on several global accounts in the sector.
With over 27 years of experience helping global organizations with their auditing, tax, transactions and consulting needs, he has led and coordinated projects across functions and domains such as robotics and process automation, finance and back-office transformation, site selection, external and internal audit co-sourcing and controls support, supply chain transformation, tax planning and incentives, M&A due diligence and post-merger integration services and global mobility services.
Previously, he served in many Americas and global leadership roles, including Akron Office Managing Partner, Ernst & Young LLP and EY Global Innovation, Markets and Communications Leader.
Jerry received a BA in Accounting from the University of Louisville. He is a Certified Public Accountant and serves on several boards and committees.