In order to unlock an agile supply chain, extending supply chain digitalization to external suppliers is key.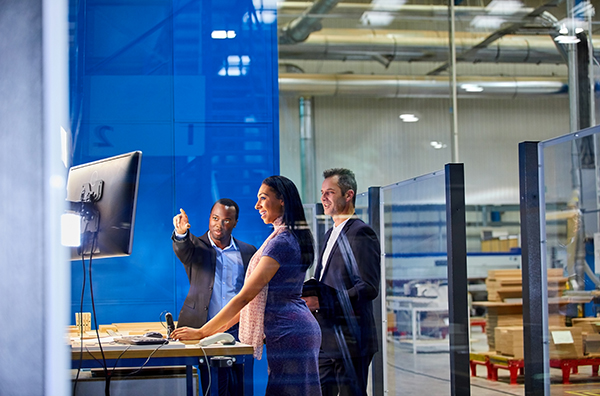 by Jason Tham, CEO of Nulogy
As the consumer packaged goods (CPG) and retail industries undergo yet another shift in response to the reopening of the U.S. and Europe, many brands are challenged to balance the complex mix of product needs as consumers take advantage of e-commerce, buy online pickup in store (BOPIS) and traditional brick-and-mortar shopping options. This dilemma is especially complicated as the supply chain industry is continually dealing with disruptions and shortages.
As consumer brands work to navigate increasingly variable demand while trying to meet continually shifting consumer expectations, many are looking to external partners for help – in some cases relying on them for 20-30% of their overall production, a number that's only expected to increase in coming years. While relying on outside partners is not a new phenomenon in CPG supply chains, for the model to be effective in today's instant gratification world, brands must ensure they are able to collaborate with partners in real time, and that they have the same level of visibility into their partners' shopfloor as they have with their own.
How is this possible? By extending supply chain digitalization to external suppliers.
Why Digitalization is Key
As consumers – especially millennial and Gen Z consumers – increasingly exercise their spending power through an array of significantly different purchasing preferences, brands have moved away from asset-heavy operations to a more agile operating model that has helped them better react to this volatile level of demand. At the same time, many brands have increased their reliance on external partners. But an organization is only as agile as its least agile partner. To ensure consumer demands are met – especially as production cycles shorten – brands must be able to communicate with their partners in real time to share information about new orders, delays or any number of other issues.
The external partner shopfloor has traditionally been a black box for brands, with data visibility on their product orders stopping at the supplier's door. To be successful in today's market that black box must be illuminated, radically transforming the ways in which brands and their external manufacturing and packaging partners work together. Key to this shift will be a multi-enterprise approach to collaboration.
Today, most CPGs have built their supply chain technology across massive ERPs, making optimizing collaboration and communication efforts cumbersome, costly and hard to maintain and scale. Instead of shoehorning these legacy systems into their external workflows, CPGs should look for new solutions that enable a multi-enterprise approach to supply chain management by offering real-time data and collaboration capabilities that extend to the external supply chain.
By digitally enabling the end-to-end supply chain, CPGs experience myriad benefits, from cutting costs to increasing responsiveness.
Reduced cost and waste: With the ability to see exactly what is going on within a partner's four walls, CPGs can make more informed decisions when it comes to order fulfillment. Instead of hoping a partner has enough inventory and capacity to fulfill an urgent order, CPGs now have concrete data to act upon, reducing the likelihood that they will increase stock levels to manage the unknown and driving costs down. This increased data visibility also has the added benefit of reducing waste within the supply chain by decreasing the likelihood that organizations overstock excess inventory and product that will expire on shelves before ever being sold. With sustainability becoming ever more important to consumers, the waste reduction benefits are significant.
Improved quality control: In a paper or Excel-based system, data becomes outdated almost as soon as it is recorded. Further, because these processes are manually entered, there is the constant risk of inaccurate information due to human error. By digitizing the supplier end points of the external supply chain, CPGs and their partners have access to real-time data, enabling them to better manage things like materials and inventory levels down to the lot and batch level. This is especially critical in the food/beverage and pharmaceutical industries where monitoring expiration dates is key to ensuring a quality product.
Improved responsiveness and speed to market: With access to real-time data that tracks each detail of the end-to-end supply chain, CPGs are better equipped to be agile in the face of volatility, handle order changes or rush orders and any number of other unexpected occurrences. With the ability to make data-backed decisions, they can focus more time on collaboration and seizing revenue opportunities they may not have had the capacity or resources to pursue otherwise.
Digitizing the end-to-end supply chain is the key to improving agility and responsiveness for CPGs, which is critical to helping them better meet consumer demands. By shifting to a multi-enterprise approach that delivers real-time data and allows for more informed decisions, CPGs not only become more agile and responsive to the market, but they also improve trust and collaboration with their partners.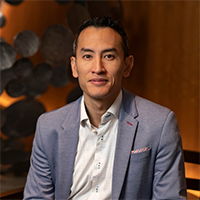 Jason Tham is a co-founder, CEO and brand ambassador for Nulogy. He is focused on corporate development, executive leadership, and understanding the evolving landscape of Nulogy's clients. He is also on Nulogy's board and speaks throughout the industry on the agile supply chain.