Ensure your IIoT solution is filtering the relevant data and avoid the increase of data and messaging costs by deploying on-premises.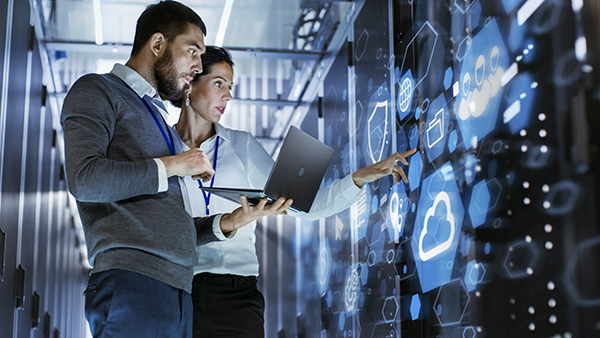 There are benefits and drawbacks to deploying your IIOT solution either on-premises or on the cloud. In the author's opinion, deploying your IIOT solution on-premises offers the biggest advantages.
Build your custom integration according to your needs
Security
If you choose to stream your data directly from the machines to the cloud, you are allowing third party access to the shop floor data. On the other hand, on-premises storage is completely restricted from anyone other than authorized personnel from inside your firewall. On-premises servers are not accessible to those outside the network, as they are not storing the data online. For environments such as manufacturing, where for safety reasons machine access should only be granted to those who really need it, full control of the data should be kept locally.
Customization
Another big advantage of deploying on-premises is the ability to customize the solution according to your unique requirements. By working with a cloud solution provider, you are locked into whatever functionalities they offer. As your IIOT system scales, your requirements are sure to scale as well. And sure, you can request functionalities to be added in future updates, but do you really want to leave this to chance?
Data Control & Compliance
OSHA, HACCP, FDA, EPA, GDPR, HIPAA, FERPA.
It looks like something out of a letter soup, but in reality, these are forms of regulatory control that most companies have to comply with nowadays, regardless of the industry they operate in.
Given the increasing control over data privacy protection, remaining compliant and knowing where the data is at all times is necessary. Enterprises that choose a cloud computing architecture must guarantee that their third-party cloud solutions provider is up to code and compliant with all the different regulatory mandates within their industry. Sensitive data must be secured, and customers, partners, and employees must have their privacy ensured.
By deploying your IIOT solutions on-premises you can guarantee compliance with any regulatory control that is necessary, since the data never leaves your own self-contained environment.
Costs
A big advantage of having an IIOT system hosted in the cloud is that it eliminates all the heavy lifting regarding the storage and computing hardware. The high upfront capital expense is replaced with a much lower amount of monthly subscription fee based on the actual data usage. By having instant access to IT resources that would otherwise take substantial time and labor investment to build, allows you to decrease the time-to-market of your IIOT project. At the same time, you can eliminate ongoing management and upkeep overheads of the hardware servers, since all of these go to the cloud solution provider (but definitely included in the monthly subscription fee!)
But the thing is, for most IIOT applications, software servers can be used, which mean a marginal cost in the implementation. The ability to process data at the edge is a far more effective way to manage the vast array of IIOT devices and systems that companies need to meet their production goals. This way, you guarantee that only the information that is relevant to you, can be pushed to other applications or even the cloud (if you wish to do big data processing), while keeping the infrastructure costs low.
System Uptime and Connectivity
Deploying on the cloud requires an internet connection that is always available and extremely reliable to ensure seamless continuity of your IIOT system. Considering that most companies in the manufacturing industry are located in distant, hard-to-access sites where internet connectivity is often a bottleneck, this might be a problem. While cloud service providers are striving for minimum disruption, unforeseeable network failures due to massive data workloads and technical issues happen.
One of the major upsides to on-premises storage is that it doesn't require users to have an internet connection to access data. Even though most businesses rely on the internet to conduct business, there's always a lingering fear that the loss of a connection could harm productivity and make it impossible to access crucial data when required. On-premises servers provide you with an internal network that is accessible anytime, no matter your internet connection.
And remember, your data, hardware and software platforms are all yours. You decide on the configuration, the upgrades and system changes. If a cloud solutions provider decides to push an update at an inconvenient time… you have no way to say no… and there goes all the data that wasn't captured during the time the system was offline.
Like we mentioned in the beginning of the article, there are advantages and drawbacks to deploying on-premises. The good thing is that by using CB Digital Factory, the advantages are clear, and the drawbacks are minimized. To learn more, check out this video we made about how your productivity can be improved.
https://www.connecting-software.com/cb-digital-factory/
Here is a demo of one revolutionary product that can be deployed on-premises – CB Digital Factory.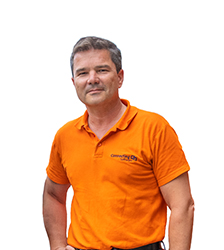 Thomas Berndorfer is the cofounder of Connecting Software, a tech company focused on software integration. With headquarters in Vienna, Austria, and offices in Slovakia, the U.S., and Portugal, Thomas' envisions and dreams are combined with his technical and business knowledge. Connecting Software is active for nearly 2 decades and it is growing at a fast pace, with partners and clients all over the world.